What to Know About the Home Buying Process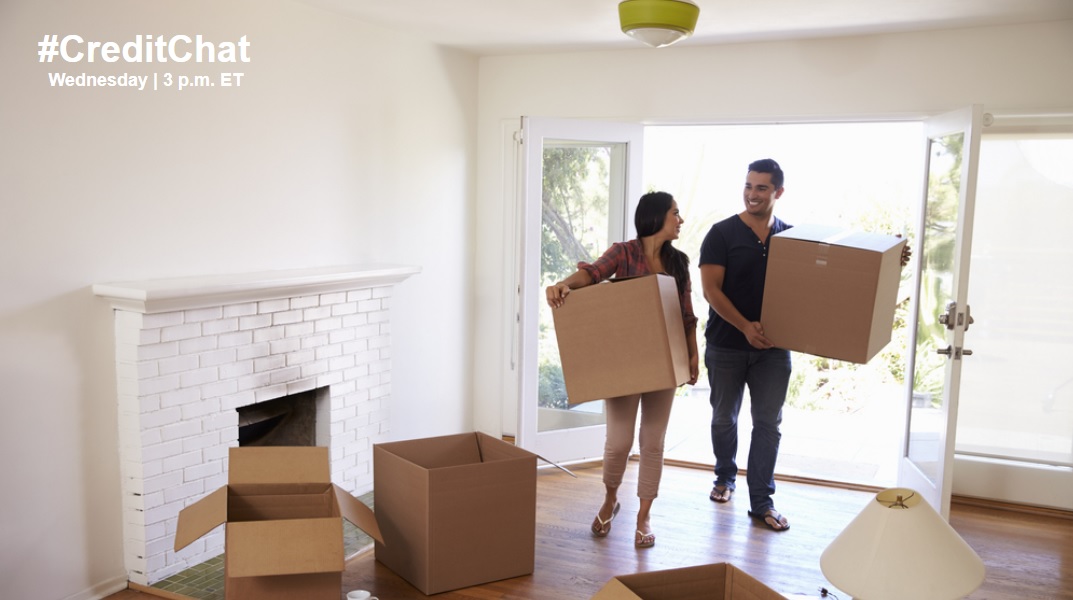 Join our #CreditChat on Periscope, YouTube Live and Twitter every Wednesday at 3 p.m ET. Are you planning to buy a home in the near future? Don't miss the important financial tips we shared in this week's #CreditChat.
The panel included: Lauren Bowling: Money and Travel Blogger at Financial Best Life and author of The Millennial Homeowner: A Guide to Successfully Navigating Your First Home Purchase; Derek Sall: Founder of Life and My Finances; Shashank Shekhar: Founder and CEO of Arcus Lending and author of My First Home: A step-by-step guide to achieving the ultimate American Dream; Ilyce Glink: Real Estate and Financial Wellness Expert and author of 100 Questions Every First-Time Home Buyer Should Ask; Rich: Founder of Rich on Money; Chris: Founder of Debt Free Geek; Rod Griffin: Director of Public Education at Experian and Christina Roman: Social Media Specialist at Experian.
Questions We Discussed:
Q1: What are some important things millennials should keep in mind before they begin the homebuying process?
Q2: What are some simple ways to figure out how much house you can afford? Any additional home-related costs you should factor in?
Q3: How can you make sure your financials are in order for your big purchase?
Q4: How should you manage your credit prior to applying for a mortgage? How should you address any credit issues?
Q5: How can you determine the types of loans and programs you may qualify for as a millennial?
Q6: What is the difference between getting pre-approved for a loan and getting pre-qualified?
Q7: What steps can you take if you are unable to qualify for a loan with the best rates and terms right now?
Q8: As a millennial first-time homebuyer, should you consider buying a pre-owned home or new construction?
Q9: How can you properly evaluate different neighborhoods to buy in?
Q10: What is the difference between getting your home inspected and getting it appraised?
Q11: Any final tips for a millennial starting the homebuying process?
Here's the Complete Tweetchat via Wakelet:
Resources:
7 Steps to Buy a House in Your 20's Without Going Broke via Lauren Bowling of Financial Best Life
Buying a Home- Plan in Advance via Ask Experian
Helpful Hints for First-Time Homebuyers via Ask Experian
What Are the Different Credit Score Ranges? via Ask Experian
Tips to Help You Improve Your Credit Score via Ask Experian
How to Evaluate Your Neighborhood Before You Buy via Wisebread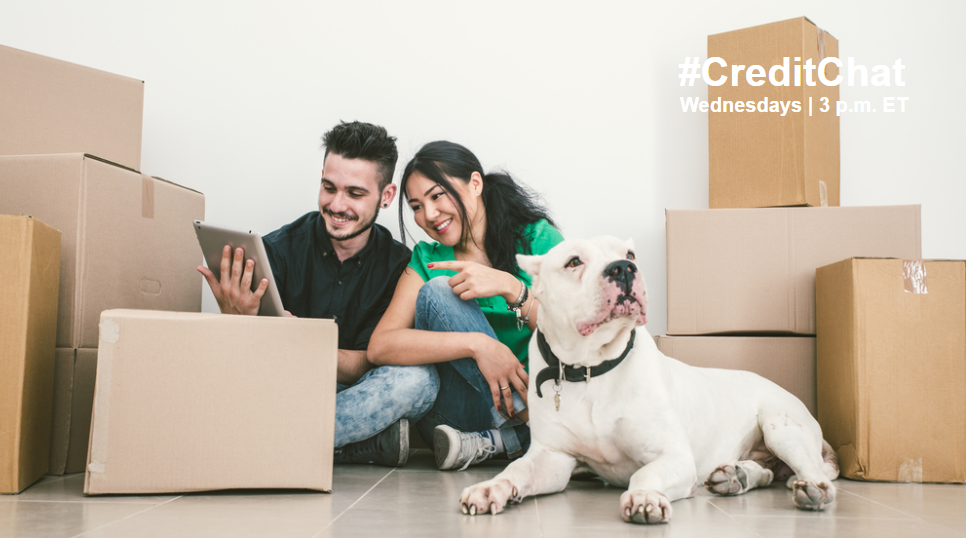 If you've never heard about #CreditChat, here is a brief overview:
Relevant chats on YouTube: