College Life: Financial Advice for College Students
Join our #CreditChat on Periscope, YouTube Live, and Twitter every Wednesday at 3 p.m ET. This week's #CreditChat highlighted financial tips to help college students avoid common financial pitfalls.
The panel included: Zina Kumok: Freelance Personal Finance Writer and Financial Coach; Dr. Sean Stein Smith: CPA, CGMA, Assistant Professor at Lehman College (CUNY), columnist, and member of the AICPA Financial Literacy Commission; Cameron Huddleston: Personal Finance Expert and Writer at GOBankingRates; Elaine Griffin Rubin: Senior Contributor and Communications Specialist at Edvisors; Kevin Bubb: Attorney, Side Hustler and Founder of Financial Panther; Brianna McGurran: Student Loans Expert and Personal Finance Columnist at NerdWallet; Dr. Barbara O'Neill: CFP, Distinguished Professor and Specialist in Financial Resource Management at Rutgers Cooperative Extension; Melisa Boutin: Certified Financial Education Instructor, Student Loan Expert and Author of Student Loan Answers; Dick Adams and Stacie Whisonant: Co-Founders of Pay Your Tuition; Kathryn and Jessica: Founders of The Dames in Debt; Jason Vasquez: Vice President of Wells Fargo Corporate Communications; Rod Griffin: Director of Public Education at Experian; and Christina Roman: Social Media Specialist at Experian.
Questions We Discussed:
Q1: What do you wish you had known about finances when you graduated college?
Q2: What should college students know about needs and wants?
Q3: What are some best practices for creating a realistic budget in college?
Q4: What are some simple ways college students can bring in extra income?
Q5: What should college students know about credit and credit cards?
Q6: What should college students know about student loans?
Q7: What should college students know about financial aid and scholarships?
Q8: What are some simple ways college students can save on activities and entertainment?
Q9: What advice do you have for a college students interested in investing?
Q10: What final tip would you give a college student trying to successfully manage his/her finances?
View the Entire Tweetchat via Wakelet:
Resources:
Create Your Own Spending Plan via Hands on Banking
Money Matters: How Do I Cut College Costs? via Cameron Huddleston
30 Clever Ways to Make Money Online via GoBankingRates
Pay Your Tuition Gig Finder via Pay Your Tuition
Side Hustle Toolkit via Financial Panther
Budgeting: How to Create a Budget via NerdWallet
Saving Challenge via Dr. Barbara O'Neill
Personal Finance Course via Dr. Barbara O'Neill
Scholarship Search via Edvisors
$2,500 Essay-based Scholarship from Edvisors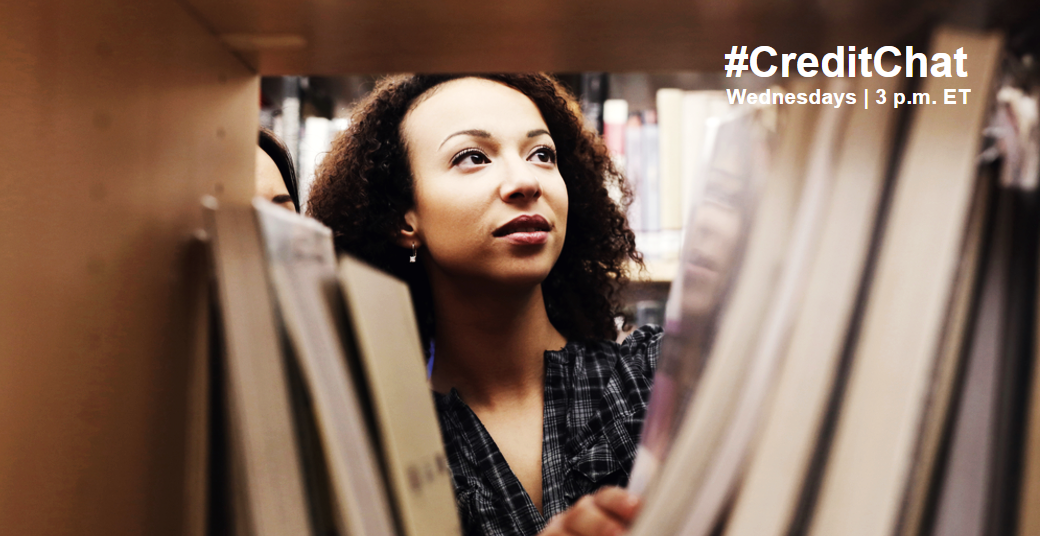 If you've never heard about #CreditChat, here is a brief overview:
Relevant chats on YouTube: