Amplifying Under-Represented Voices to Support Ethical AI w/ Jessie J. Smith & Dylan Doyle-Burke @RadicalAIPod (Episode 133) #DataTalk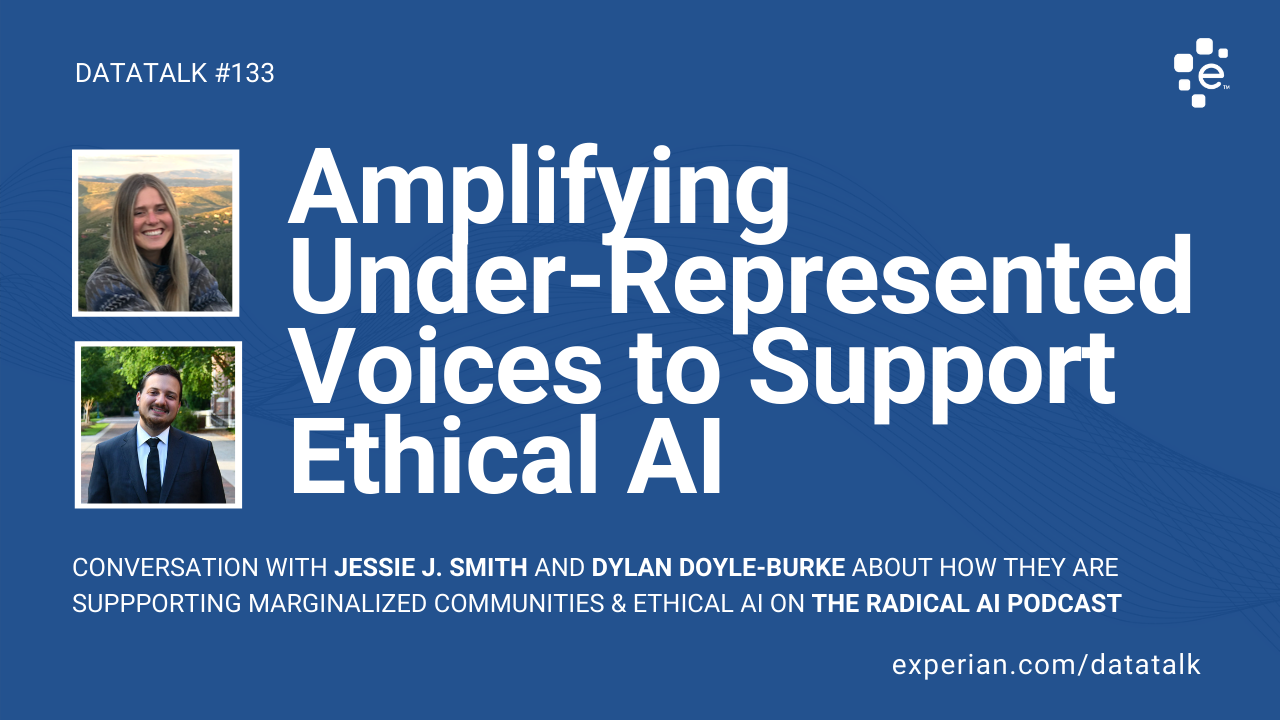 Play and/or download the episode here:

Every week, we talk about important data and analytics topics with data science leaders from around the world on Facebook Live.  You can subscribe to the DataTalk podcast on iTunes,  Google Play, Stitcher, SoundCloud, and Spotify.
DataTalk features data science leaders at MIT, Caltech, United Nations, Gartner, Twitter, Google, Salesforce, Amazon, Oracle, IBM, Google, Spotify, Dow Jones and downloaded in over 75 countries.
In this week's #DataTalk, we chat with Dylan Doyle-Burke and Jessie J. Smith, Founders of the Radical AI Podcast, about ways they are supporting under-represented voices and marginalized communities in their podcast conversations on ethical artificial intelligence. Follow their work on Twitter & YouTube and support them on Patreon.
Here are some short video clips from our conversation:
You can catch the full video chat with Jess & Dylan here.
About Our Guests
Dylan Doyle-Burke
Dylan is a PhD Student in Human-Computer Interaction and Religious Studies at the University of Denver. His research focus is on creating a Theory of Mind for Artificial Intelligence and Artificial Intelligence Ethics. Dylan holds a bachelors of arts from Sarah Lawrence College and a Masters of Divinity from Union Theological Seminary at Columbia University.
Jessie J. Smith
Jess is a PhD student in the department of Information Science at CU Boulder. Jess received her Bachelor's in Software Engineering from California Polytechnic State University. Her research foci include machine learning fairness, algorithmic bias, value tensions in sociotechnical systems, and the unintended consequences of rapid tech growth.
The show is hosted by Mike Delgado at Experian. Please reach out if you have suggestions for topics or guests.