Back-to-School Budgeting: How to Save Money on School Shopping
Join our weekly #CreditChat on Periscope, Blab, Twitter, and Snapchat every Wednesday at 3 p.m. ET. This week we talked about ways to save money on back-to-school shopping.
The panel included: The American Institute of CPAs and 360finances; Kenneth J. Strauss, CPA/PFS, CFP at Berkowitz Pollack & Brant Certified Public Accountants & Consultants; Shannon McNay: Content Director at MyBankTracker.com;  Rod Griffin: Director of Public Education at Experian and Mike Delgado: Director of Social Media at Experian.
We also featured financial tips all week on Snapchat — including "5 Ways to Save on Back-to-School Shopping."
5 Back-to-School Shopping Tips to Save You Money
Overall, back-to-school spending is going up from last year — with shoppers spending an average of $673.57 compared to $630 last year (National Retail Federation 2016 Survey) .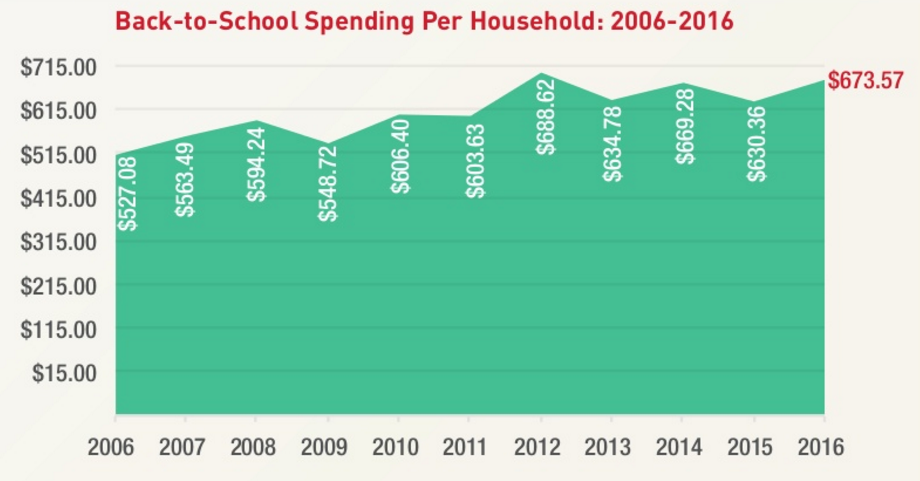 And the majority of back-to-school spending is going toward clothing and electronics: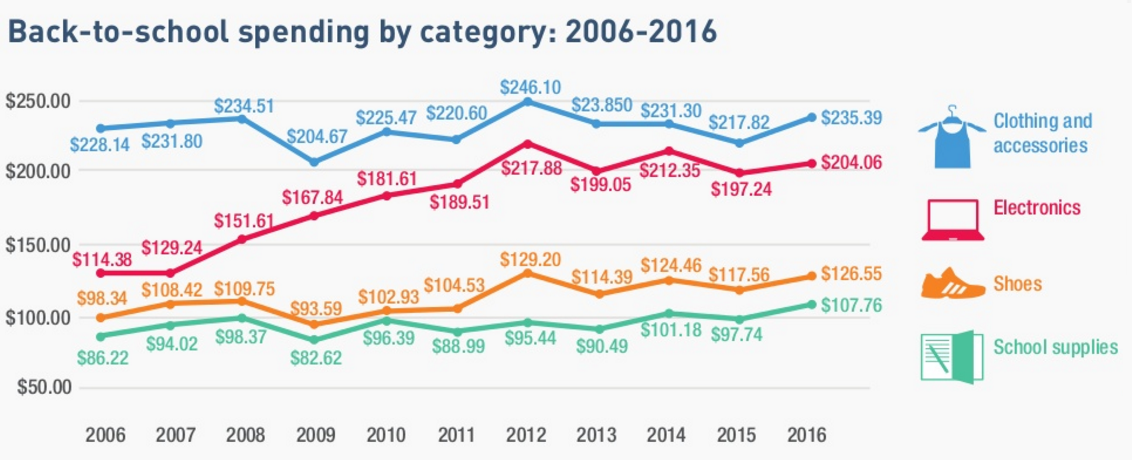 Here are five ways to help you reduce your back-to-school spending:
1. Create a back-to-school budget to guide your spending.
Building a back-to-school budget will keep you focused when shopping — and help you avoid buying unplanned items.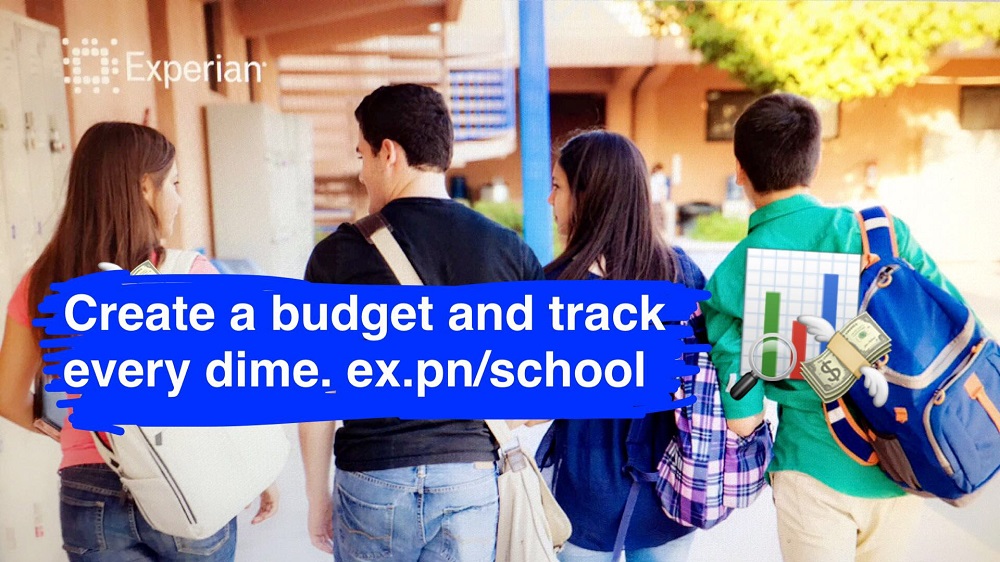 2. Scout out school supplies you already have before going to stores.
A key to save money on back-to-school shopping is simply to audit the supplies you already have. While you find useful items, make a list of all the pens, pencils, notebooks, highlighters, art supplies, backpacks, and other necessities. You can also spend some time checking out closets and dressers to find out what clothing still fits.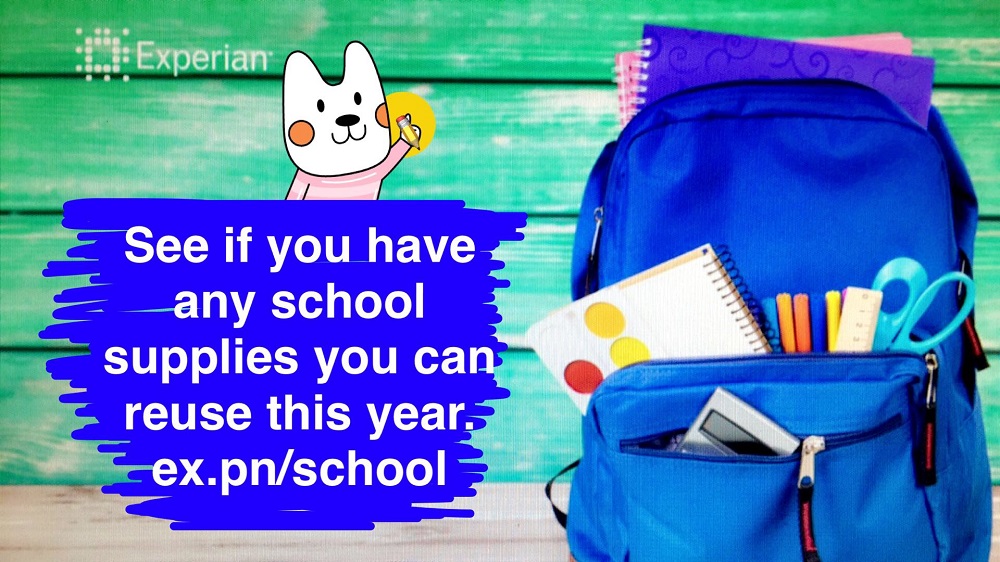 3. Take advantage of stores that price match to save extra money on school essentials.
Stores like Walmart and Target will often price match — which means it's a good idea to compare prices on school essentials with different retail and online stores. If you find better deals online, talk with customer service to show them the discount at another store to receive a price match. You can also set price alerts on websites like CamelCamelCamel.com to track Amazon.com pricing to know when is the best time to buy a particular item.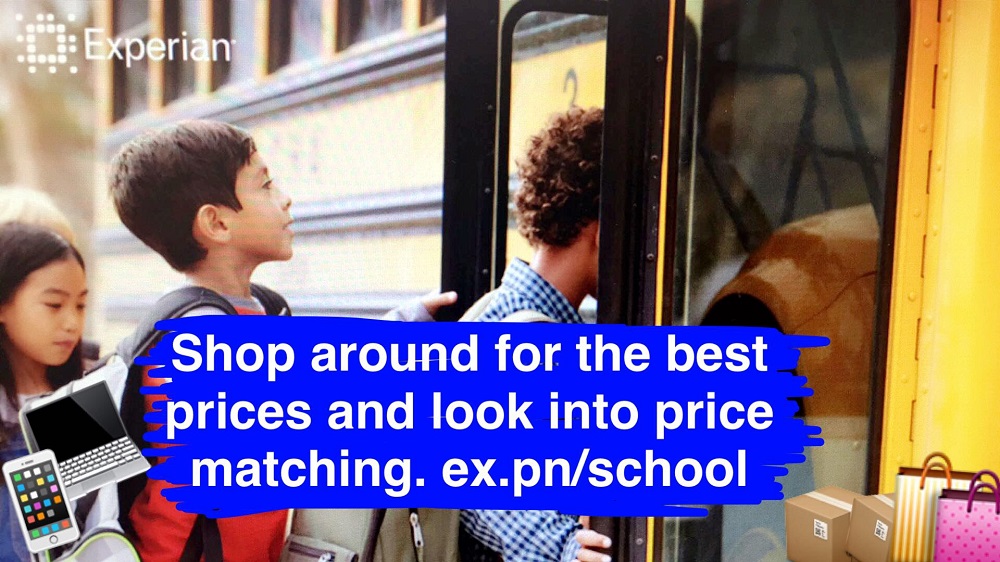 4.  Stay focused on your back-to-school shopping list by shopping alone.
One strategy to help you shop faster – and help you stay on budget is to shop without the kids (if possible). Shopping alone can help you be strategic as you shop down the aisles and focus on the necessities you need (e.g. school supplies, electronics). As children get older, they will want to be involved in certain shopping decisions (e.g. clothing, shoes), which is an opportunity to teach them about budgeting.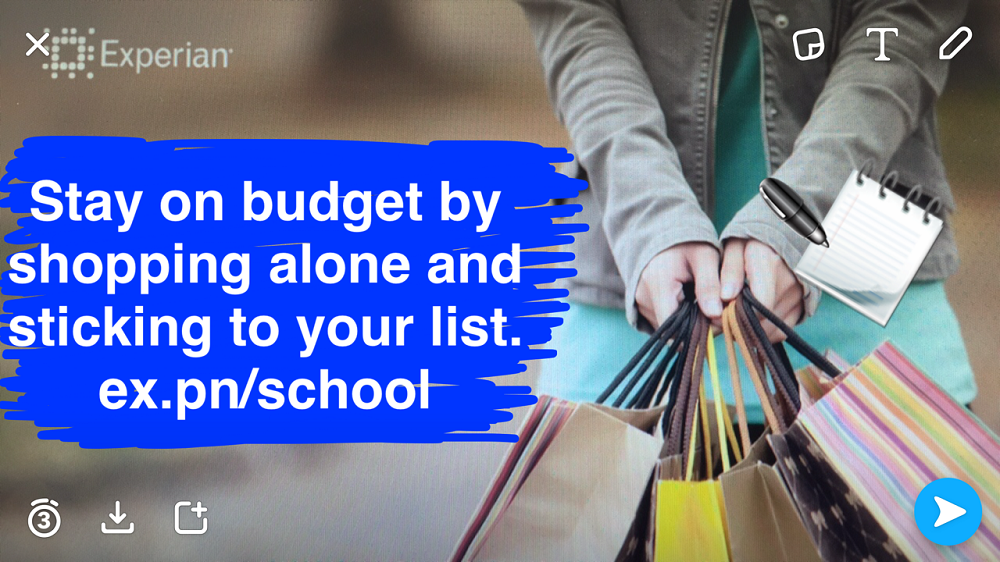 5.  Visit consignment and thrift stores (or swap clothes with other parents)
Most back-to-school spending is going toward clothing and accessories – so finding ways to lower spending on that category is key. If your child is old enough, you can give them a certain clothing budget and take them to second-hand store to buy things they want.  Another option is to organize a clothing swap with other parents you know — or consider selling older clothes at garage sales or online.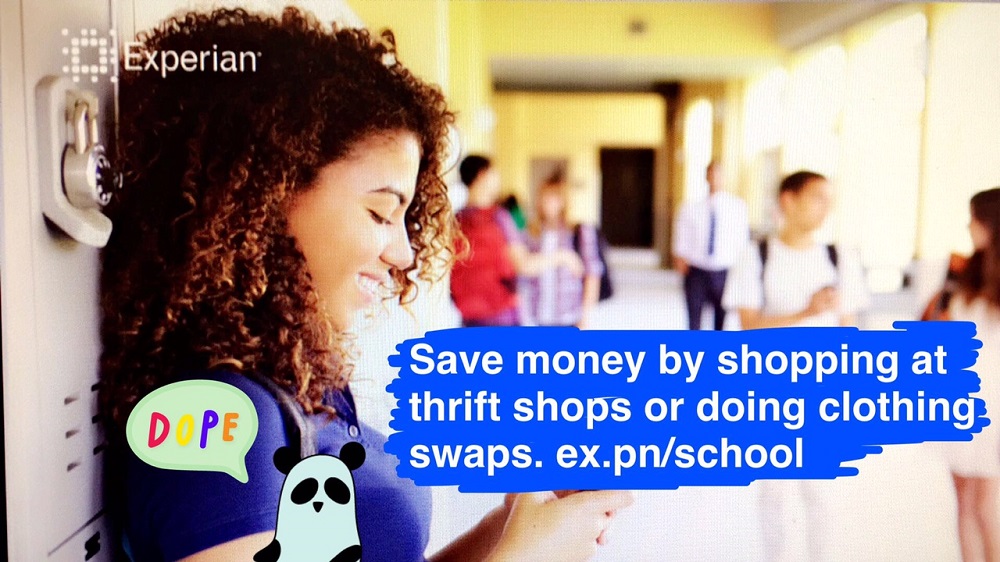 Questions We Discussed:
Q1: Who is seeing "back-to-school" sales already? Any favorite stores?
Q2: What types of items should be part of a back-to-school budget?
Q3: What mistakes are easy to make when heading out to the stores?
Q4: How do you discover the best deals for essential items?
Q5: Should parents control buying decisions – or let kids help with the process?
Q6: How can back-to-school shopping help kids learn about finances?
Q7: How can parents save on school uniforms and/or clothing?
Q8: What advice do you have for parents that are struggling financially?
Q9: Do you have any favorite apps or websites for saving money on school supplies?
Q10: Any final tips on how to save on back-to-school shopping?
View the entire discussion via Storify
Join our #CreditChat every Wednesday at 3p.m. ET on Twitter and Google Hangouts.
If you've never heard about #CreditChat, here is a brief overview:
Resources:
Save Hundreds on Back to School Shopping With These Credit Card Tricks via Wisebread
Recent Chats on YouTube & Twitter