Miranda Marquit: How to Grow Your Wealth [Video]
Watch our Google+ hangout with personal finance writer and blogger Miranda Marquit:
In this interview, Miranda Marquit shares:
Why She Decided to Pursue Journalism as a Career
Her First Steps When Deciding to Work as Writer at Home

Her Personal Writing Goals When First Starting Out (And How She Organized Her Day)
Reasons Why New Writers Should Start Their Own Blog
How She Got Her Start Writing Personal Finance Articles
Her Strategy on Building Relationships with Bloggers
How She Invests Money (And What She Thinks About Forex Trading)

Her Views on Frugality and Spending Money on Things That are Important
Favorite Online Resources for Saving Money When Traveling
How She Writes So Many Articles Every Week
The Time of Day She Likes to Write
How She Gets Ideas for Her Articles
Her Favorite Music to Listen to While Writing
And Much More …
Resources Mentioned:
About Miranda Marquit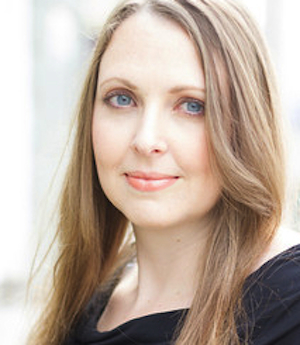 Miranda Marquit is a personal finance journalist and blogger at Planting Money Seeds and been featured in USA Today, The Huffington Post, The San Francisco Chronicle, NPR, LifeHacker, The New York Times, Consumerist, The Atlantic Wire, The Wall Street Journal, The Washington Post, and dozens of personal finance websites and blogs.  She is also a winner of The Plutus Award.
Miranda earned her Bachelor of Science degree in Communications from Southern Utah University and her Master's of Arts in Magazine, Newspaper and Online Journalism from Syracuse University.
You can find her: