Jim Wang: Frugality, Investing & Enjoying Life [Video]
Watch our Google+ hangout with personal finance writer and author Jim Wang.
In this interview, Jim Wang shares:

Why He Started Bargaineering.com
How Blogging About His Net Worth Every Month Helped Him Get On The Front Page of The New York Times Money Section
The Personal Finance Blogs He Started Reading Back in 2004
What Frugal-Living Means to Him (And What It Doesn't Mean)
The Goal for Saving for Retirement

Investing Advice for Recent College Graduates
What Websites He Visits to Find Best Prices on Traveling
How to Choose a Stock Broker
Why Time is More Important Than Money
Where and When He Likes to Write
What Inspires His Writing
Some of His Favorite Personal Finance Bloggers
Resources Mentioned
About Jim Wang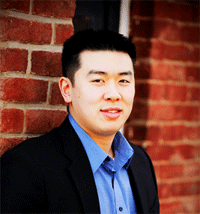 Jim Wang is the founder of Bargaineering.com and been featured in U.S. News & World Report, The New York Times, Business Week, Business Insider, as well as many other personal finance blogs.
Jim received his Bachelor of Science in Computer Science and Economics from Carnegie Mellon University.  He earned his Master of Science degree in Software Engineering at Carnegie Mellon University and his Master of Business Administration from Johns Hopkins University.
You can find him: