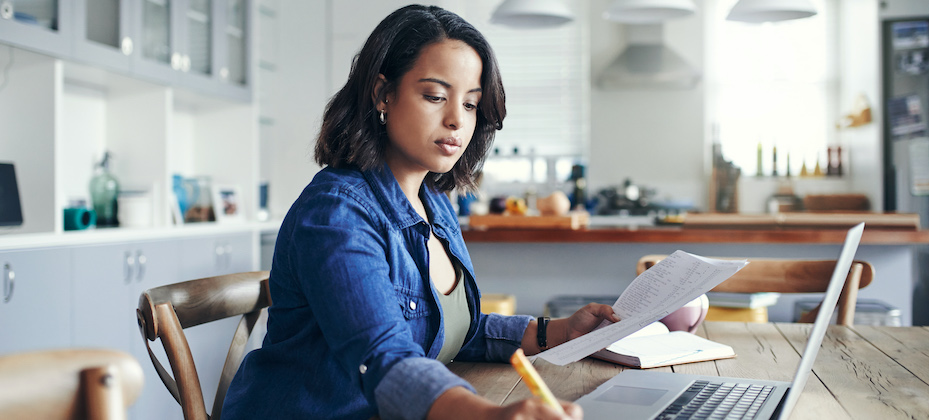 A year ago, as we celebrated International Women's Day at Experian, none of us could have predicted what the year ahead had in store for us. It has been a year that has repeatedly tested us across so many facets of our lives. It has been a year that has reinforced the importance of our resilient and inclusive culture. And, it has been a year, that despite the unsettled environment, we at Experian have made progress.
This year, as we kick-off our celebrations, we want to take a moment to acknowledge the passion, commitment and perseverance of our inspiring women and their allies who have contributed to that progress. Experian is celebrating International Women's Day with employee-led activities around the world spearheaded by our Women in Experian employee resource group.
We are also embracing this year's theme of #ChooseToChallenge and started at the top of our house with our Chief Executive Officer, Brian Cassin, hosting a discussion between the inspiring women of Experian's Board of Directors. The discussion focused on how to drive positive change and future growth. This event, and the participation of our board members, was reflective of Experian's overall commitment to diversity. Each of our female board members shared what they will #ChooseToChallenge this year.

I #ChooseToChallenge the idea that opportunities are limited
"Every opportunity is a gift. I choose to challenge the idea that those gifts are finite. Every time I climb a ladder, I want to keep that ladder behind me so someone else can climb it and we can rise together."

I #ChooseToChallenge us all to become better allies
"International Women's Day is a great opportunity to reflect on the things that we can do, both individually and collectively, to champion change, support our colleagues and make a positive difference.  Every day we need to strive to create a culture that supports inclusivity, so that everyone can unlock their potential and perform at their best, regardless of their background, gender, ethnicity or how they identify. We can become better allies by challenging the barriers to diversity and celebrating difference."

I #ChoosetoChallenge gender inequity
 "As a woman in tech, I was fortunate to have several amazing mentors, most of whom were men and my direct supervisors. They supported me and helped me thrive as a single parent with a global travel schedule. One of my motivations in joining the Experian board was recognizing that Experian has an amazing culture and believes in and supports women and their careers. Experian is committed to diversity and inclusion and knows that a diverse workforce creates better outcomes for employees and customers. I know we can achieve 50% amazing women at all levels at Experian, just as we have created great diversity on the board, including my fellow female board members. I am thrilled to be a part of this company and this journey." 

I #ChooseToChallenge obstacles to being heard
"International Women's Day is an opportunity to reflect on and celebrate the many roles that women play in contributing to families, culture, work and government. This year's theme, #ChooseToChallenge resonates strongly with me.  As a leader and a woman, I aim to live honestly and courageously and through my actions inspire others to live according to their own truth. We all have a role to play in ensuring we can each contribute and use our voice authentically. The many talents, leadership qualities and authentic voices of women at Experian in powering solutions will continue to be key to the success of Experian."
Our goals for International Women's Week 2021 are to celebrate women's achievements, raise awareness against bias and act against inequality. This week is an opportunity to reflect and contribute to our continuous journey for diversity, inclusion and belonging, and most of all, Choose to Challenge, because from challenge comes change.