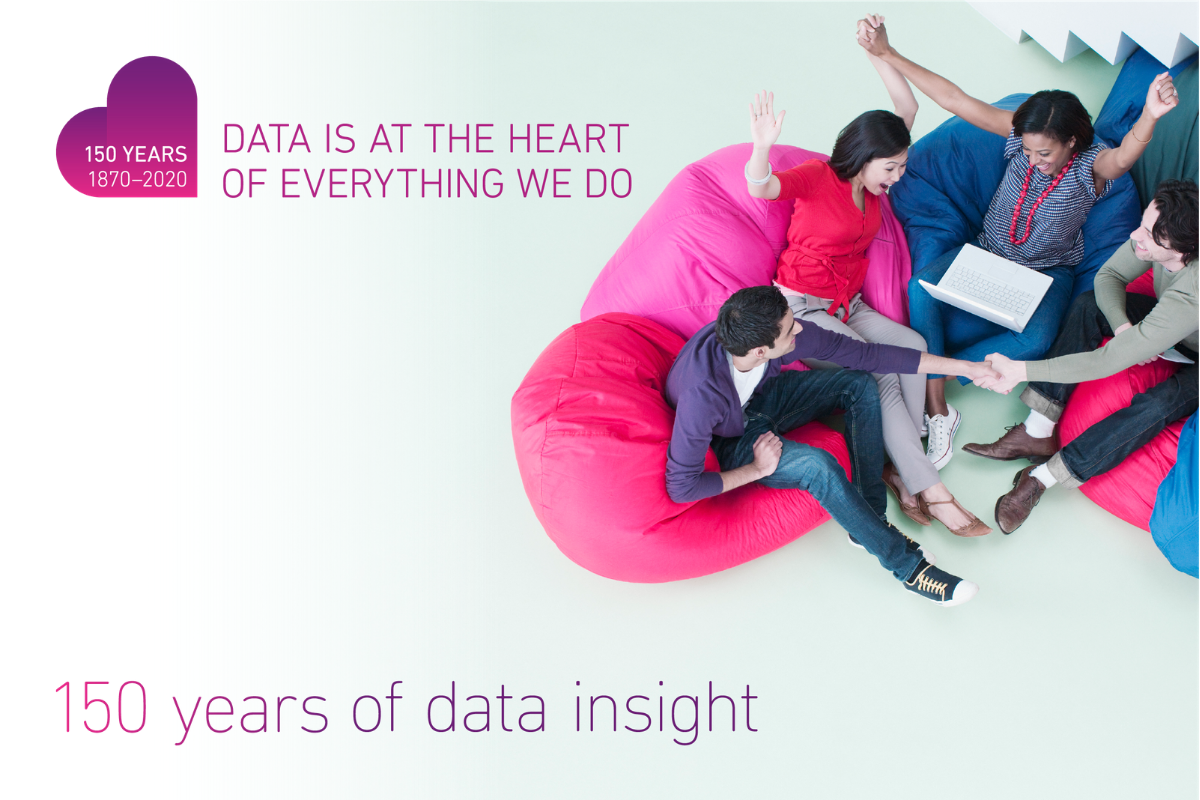 02 November 2020 is a day we're really proud of at Experian – our Danish Credit Bureau turns 150 years old!   
As we prepared to celebrate this milestone with our people, our customers and all our wider stakeholders, we delved into our archives.  We found extraordinary pieces of our history that still resonate with us, with how we do business, today.  On this historic day, it's my pleasure to share some of these here.  
In 1783, a Danish merchant wrote a polite request to a potential customer who was asking for credit to provide information about their circumstances rather than their "Happiness and Piousness".  It's the earliest example we have of a credit check.  Businesses still need that information today, and it's a demand Experian helps meet globally every day.    
Købmandstandens Oplysningsbureau, or KOB, is a name that still appears on Experian products.  Evidence of not only offering data and information services that meet businesses and consumers' needs, but being a trusted provider of accurate data and information.  We continue to publish a quarterly analysis of start-ups across industries in the Nordics, which started when we first printed a solvency book in 1930.   
In 1928, KOB had a woman on its Board of Directors.  Mrs M C Gazette served alongside three men, and during her tenure created the Gazette Fund, a hardship fund to which employees could apply in times of need.  The fund ran until 2016, when it moved to a different structure for fiscal reasons.   
In 1938, the German Information Agencies demanded the names of Danish businessmen of Jewish descent be given to them.  We uncovered a news article from 1945 showing our Chairman rejected this demand, safeguarding the trust those consumers placed in our business, and morally doing the right thing.   
Both actions by former Board members exemplify principles we continue to hold dear at Experian today.  Operating in the Experian way, we safeguard the information we hold, we embrace diversity, are inclusive, and strive to ensure all our people feel free to bring their whole and unique self to work at our Company, contributing to our high performance culture. 
What is clear from these examples and others in this celebratory digital storybook published today, is data has been at the heart of all we do for 150 years, and it will continue to be in future. 
From the early days, when we helped Danish businesses assess creditworthiness of their customers, through to today, we're still empowering businesses and consumers to manage their data with confidence.   
We're grateful for the many years our customers have trusted us to provide them with data and insights that help their businesses to thrive.   
We're proud of our employees in the past, and those we have with us today.  As a team, we work daily to value each other, safeguard our future and delight our customers.    
It has been an exciting journey, and we have only just begun. We are investing in the future, through new technology, talented people and innovative solutions that power opportunities that create a better tomorrow for our employees, our customers, consumers and the communities in which we operate. 
 We're celebrating today, and we're excited about the opportunities ahead of us too.