Eva lets out a deeply frustrated exhale as she navigates moving boxes in her new apartment towards a nearby chair. She was just trying to update her address online and take care of some online banking money transfers. Now her accounts are frozen, and she has received a message to call the bank's fraud department. How could she be a fraudster? She was only guilty of taking a job and moving to Chicago. Maybe it's time to start thinking about changing banks…
Meanwhile, in the bank's Texas-based fraud department, Robert spots Eva's case in his fraud investigations list. He noticed some suspicious activities and leaves Eva a voicemail, wanting to ask her a few questions to verify her identity or otherwise confirm this is in fact a fraudster infiltrating Eva's account.
To prevent this potential risk of fraud from escalating, Robert decides it is better to freeze Eva's accounts while he confirms that it's actually Eva who is trying to change her address and not a fraudster using a stolen password. As both Robert and Eva work to connect and clear up this mix-up, Robert isn't getting to spend his time finding actual fraud and protecting his bank from any potential losses.
Fraud hubs bring together advanced authentication technology and risk mitigation systems into a single platform
As fraud attacks grow more frequent and complex, new technologies have sprung up to help meet the challenge, using a variety of tactics and tools to detect fraud. This is the case of device recognition, malware detection, identity verification, behavioural biometrics, and document verification, just to name a few. Regardless of their choice of tools and techniques, businesses across banking, retail, telecommunications, healthcare, and services industries need to know that the person interacting with them online is who they say they are.
Combating fraud with layered tools strengthens businesses' defenses. But without an intelligent approach to connecting those tools, businesses catch too many good customers (like Eva) in their fraud-mitigation nets. By bringing together different types of fraud mitigation and risk management systems on a single technology platform, fraud hubs provide a solid solution to this challenge.
How do fraud hubs like CrossCore help both businesses and consumers?
CrossCore brings together into a single platform best-in-class tools and services such as advanced analytics, data consortium, device recognition, endpoint malware, and bot detection, behavioural biometrics, and document verification. Experian has also been named by Gartner as a representative vendor in online fraud detection in their April 2019 Market Guide for Online Fraud Detection, for its CrossCore solution.*
Our flagship identity and fraud hub connects various functionalities together in a smart, orchestrated way, leveraging machine learning-driven decisioning to deliver a single fraud decision across multiple tools and enabling businesses worldwide to improve their fraud detection capabilities.
CrossCore equips businesses with the most applicable tools to combat the specific fraud threats they face in their organisation. The 100 million cumulative transactions we have run on CrossCore to date show us that while one client may need additional protection against synthetic identity fraud, another may face frequent bot attacks in their account opening application, therefore requiring different approaches.
It also means that if one tool can't validate a user's identity, another system can provide evidence that this is, in fact, a real customer. It's precisely the advanced analytics underpinning data modeling what gives our clients greater confidence in their identity and fraud decisions.
But let's go back to Eva. In her case, CrossCore's fraud risk engine would have fired rules when she was making a change of address, as this action elevates the potential for fraud. But CrossCore's device intelligence would have shown that Eva was logging in from a known mobile phone.
She was also using her phone to type information in a way that a normal user (non-fraudster) would do. In that case, CrossCore would have asked for a step-up authentication where Eva is prompted to take a selfie for biometric authentication. Now, Eva can continue to do her banking and access her accounts as she would normally do. This is a relief as Eva checks off more moving-related tasks and can enjoy her new life in a new city.
Back in the bank's fraud investigation office, Robert and his colleagues would have never seen a case for their customer, Eva. Instead, they would have been able to focus their energies on high-risk cases, mitigating any emerging fraud threats. They would have also treated Eva as the good, valued customer she is and helped ensure her business in the long run.
Whether it's an automotive client in South Africa, a healthcare organisation in the U.S., an insurance company in the UK, a fintech in Australia or a bank in Brazil, CrossCore is helping to solve one of the greatest challenges in decision analytics today: identifying good customers, while reducing fraud.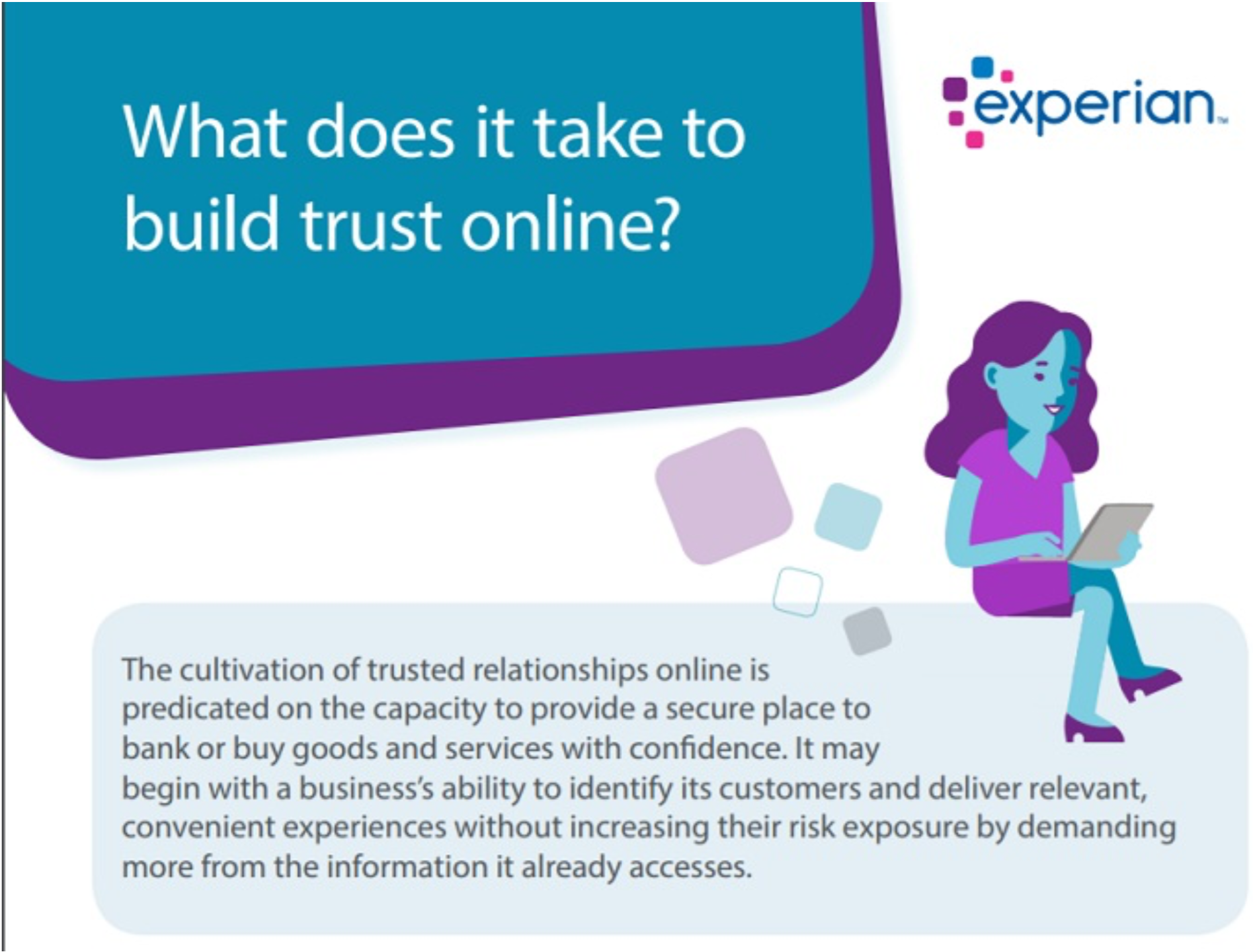 Download the 2019 Global Identity & Fraud Report.
*Gartner does not endorse any vendor, product or service depicted in its research publications, and does not advise technology users to select only those vendors with the highest ratings or other designation. Gartner research publications consist of the opinions of Gartner's research organization and should not be construed as statements of fact. Gartner disclaims all warranties, express or implied, with respect to this research, including any warranties of merchantability or fitness for a particular purpose.