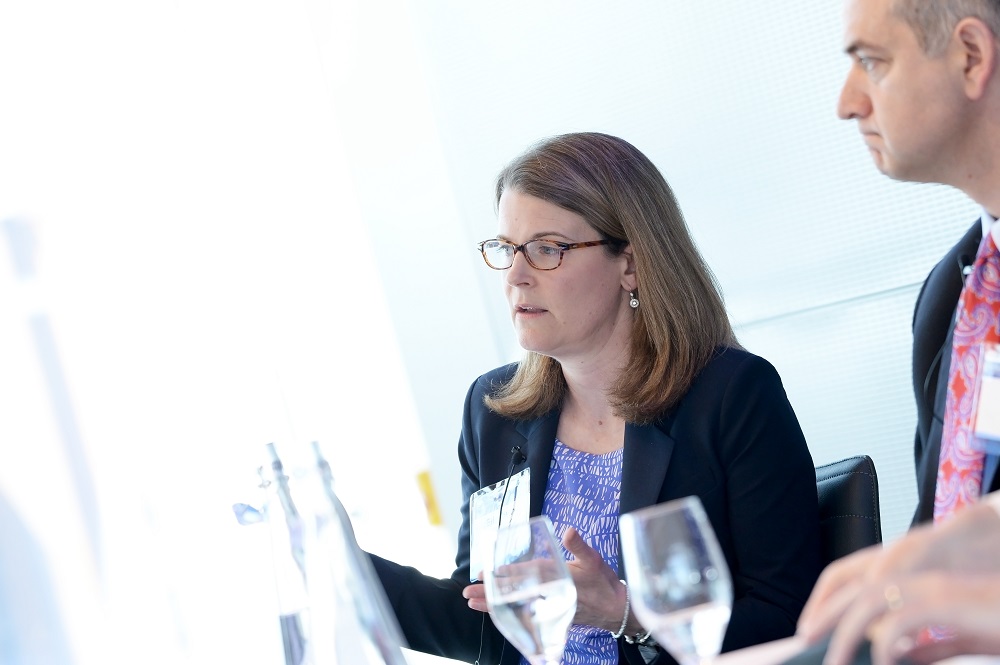 There's no arguing the importance of data to the marketing industry, but it's equally important for marketers to leverage data in a responsible manner. On March 22, the Data & Marketing Association (DMA) held the Dynamic State of Data conference in Washington, D.C. to highlight critical public policy initiatives the industry is currently engaged in Congress and state legislatures across the country.
The conference included remarks from Senator Thom Tillis (R-N.C.) and Federal Trade Commission Chairwoman Maureen Ohlhausen on their views of why data driven marketing is vital to our nation's economic engine.
Additionally, Liz Oesterle, Experian's Senior Director for Government Affairs and Public Policy, participated in a panel discussion on the DMA's Data Standards 2.0 initiative. The Data Standards 2.0 will tackle new high profile and emergent data issues, and update DMA's marketing compliance standards – DMA's Guidelines for Ethical Business Practice – focusing them to be more relevant for today's data practices.
During the panel, Oesterle outlined why industry self-regulation and the Data Standards 2.0 initiative is critical for responsible information sharing. In addition to providing business and compliance teams with certainty, Oesterle said "self-regulation helps to get in front of potential legislative and regulatory action by demonstrating to policymakers the industry is able to address any potential issues."
Stu Ingis, a Partner at Venable and DMA's Legal Counsel, also participated in the panel. Ingis provided background on the Data Standards 2.0 initiative and discussed some of the areas in which the updates are expected to address, including cross-device tracking; data security; compliance with health and children's data privacy; onboarding; and the Internet of Things.
"Experian believes that self-regulation, like the DMA Data Standards 2.0, strengthens consumer protections, allows for responsible innovation and creates regulatory certainty," said Oesterle.
Photo courtesy of: The Data & Marketing Association