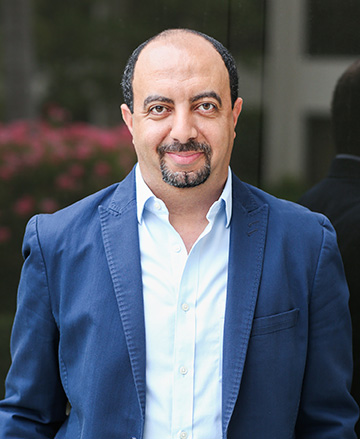 Originally published in MarTech Advisor.
As technology increases, today's consumer continues to demand and expect better service. According to recent Experian data, the biggest challenge for businesses over the next 24 months is increasing customer expectation. It has become more important than ever for marketers to be smarter, more personable, and more relevant than ever before. In order to not get beat by competition, brands need to deliver a personalized and seamless Omnichannel experience.
Data will play a critical role in informing decisions and ensuring the customer experience is maximized. This requires you to move from push marketing to insight-driven response and prediction. Insight like time of day, past purchases, weather, location, devices and more make it possible to provide exceptional value through every interaction. But before we can begin focusing on activation, we need to make sure to step back to basic fundamental thinking and think about our customer journey.
Identifying Your Customers
We have always put customers front and center. The old way to identify customers used to involve past-looking exercises meant to inform future large-scale marketing decisions. We would focus on our best customers and pinpoint key moments in their brand experiences that may need improvement or redesign. In today's world of customer-centricity, we have to move past the idea of a random sample customer journey. Instead, be ready to react to each unique touch point in a way that adds value and encourages further brand interactions.
Today's version of the customer journey map should cover each individual's path of touch points, make contextual decisions at each subsequent interaction, and develop and automate the process at scale. With this approach, the unique path each customer has taken up until this moment can inform the next message or offer we deliver at a 1:1 level.  This is where predictive analytics come into play. According to TDWI Research, the top five reasons why companies want to use predictive analytics are to predict trends, understand customers, improve business performance, drive strategic decision-making, and predict behavior. In order to truly identify each individual customer, a mix of transactional and behavioral data need to be incorporated into the predictive modeling.
Linking Your Profiles
Ninety-nine percent of companies believe achieving a single customer view is important to their business, but only 24 percent believe they have achieved it today. According to Experian Marketing Services' 2015 Digital Marketer Report, the biggest barrier for marketers to achieve cross-channel success is data linkage.
For instance, say you have a customer who does all their research online during the week and then over the weekend shops in a brick and motor store to actually make purchases. If brands aren't identifying the customer as one profile, they are most likely spending too much energy and time on trying to get the digital profile to transact online.
There are two ways to establish user identity across devices. The deterministic method relies on personally identifiable information (PII) to make devise matches when a person uses the same email address to log into an app and a website, thereby creating cross-device linkage. Probabilistic cross-device matching is achieved by algorithmically analyzing thousands of different anonymous data points including device type, operating system, location data associated with bid requests, time of day and a host of others to create statistical matches between devices. For example, if a phone, a tablet and a laptop connect to the same networks or Wi-Fi hotspots in the same places every weekday, it's safe to surmise that all three devices belong to a specific commuter. And while deterministic matching seems like the better more exact solution, users don't always stay logged in or use the same email address everywhere. That is why it is important to use a combination of these techniques and other supplemental data to ensure you have an accurate single-customer profile.
Automating The Process
Once we have achieved a clear vision of each customer, we can automate the whole process. The ability to deliver the right message to the right person at the right stage in his or her buying process has increased the speed to conversion. However, it is not as simple as set it and forget it. You need to constantly be adding great content and paying really close attention to what people are responding to. In addition, there is no substitution for a human component. Automation works most effectively when the right team is involved in processing and make sure that customers' needs are actually being met.
The customer journey is and has always been at the backbone of business success. Being able to identify what motivates a customer gives us the insight needed to make smart marketing and business decisions. Today's technology gives us an easier and quicker means to that data, but it is how we use and manage that data to provide a memorable customer experience that really sets us apart. Marketers need to make sure that every touch is smarter, more personable, and relevant in order to excel and advance.
Emad Georgy is the Senior VP of product development and product management at Experian Marketing Services.  Follow Emad at @EmadGeorgy, and Experian Marketing Services at @ExperianMkt, on Twitter.