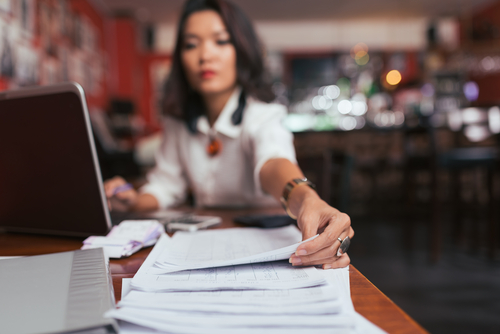 Small Business Saturday is just around the corner, and as it approaches there are a growing number of advertising campaigns encouraging consumers to forego the big box retailers in favor of shopping local.
As a supporter of my own neighborhood small businesses, I can appreciate the effort. After all, the success of small businesses is what really drives our economy forward. Not only do they provide employment opportunities for those in the community, but small businesses often bring a level of innovation and can stimulate growth.
However, in the midst of the day-to-day activities, especially during the holiday season, small business owners often overlook a crucial component of their businesses – their business credit. While some small business owners may not realize it, a business's credit profile can be as critical to its success as heavy foot traffic.
At Experian, we're committed to educating small business owners on the importance of business credit, as well as how they can make their business credit work for them. The actionable insights available through a small business's credit profile can help position it for new growth opportunities. To help keep small business owners on track this holiday season, below are seven tips to help prevent these often overlooked aspects of business credit.
Get your business credit profile into the best shape ever. A positive business credit profile can help your business grow. Lenders and suppliers often make lending decisions and determine interest rates based on the information within your business credit report. Access to financial capital at affordable rates enables small businesses to order inventory, pay employees or expand into new areas.
Separate your business credit profile from your consumer credit profile. Building a separation between the two can help your business develop credibility that matters to banks, suppliers and other lenders, as well as protects your consumer credit should your business run into hard times or vice versa.
Encourage your creditors and suppliers to report your payment history to commercial credit bureaus. Just because you have a business, do not assume you have a business credit report. Unless your creditors are reporting timely payments to commercial credit bureaus, a good track record will not impact your business credit profile.
Pay bills on time! Sound payment practices are key to a solid business credit profile. Timely payments can demonstrate your ability to adhere to agreed-upon credit terms and show that your business is a low credit risk.
Be consistent. Making timely payments for an extended period of time is healthy. Just as anything else, a longer track record indicates consistent behavior. The longer a positive commercial account is open, the more confidence a lender can when extending loan terms.
Continually monitor your business credit report for accuracy. As small businesses grow and change over time, basic facts about the business can frequently change. It's important to keep updated information and avoid unpleasant surprises, especially when applying for a loan. Consistent monitoring will also enable owners detect potential business fraud.
Check the commercial credit reports of current and potential suppliers. Understanding a potential supplier's credit history can help identify which businesses you want to do business with. For instance, you may gain insight whether or not a supplier can deliver materials to your business in a timely manner.
Small business owners can also learn about the fundamentals of business credit and its impact on a business's growth during an Experian hosted tweet chat on Thursday, Nov. 12 at 1:00pm Pacific time. You can follow the conversation using #BizSmallTalk.
As the saying goes, "knowledge is power." By gaining a deeper understanding of the ins and outs of business credit, and leveraging the insights from their business's credit profile, small business owners will be able to open new doors and take their companies to new heights.