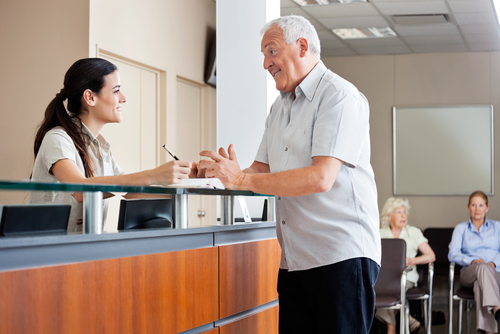 With rising insurance costs, deductibles and copays, some people struggle to afford the out-of-pocket expense that can come with seeking medical treatment. Because of this, some consumers decide not to seek treatment, which could have negative effects on their health and overall well-being.
While it's true healthcare organizations do provide financial assistance and often have charity programs to help offset the costs, most do not have the financial resources to absorb a substantial increase in patient debt that is being driven by consumers selecting high deductible health insurance plans then not being able to pay.
The additional challenge is that many hospitals and healthcare providers do not have the means to quickly and accurately determine which patients qualify for charity programs, which are able to pay for care, and which patients need payment plans to help them soften the blow from an unforeseen healthcare event.
To help address the problem, Experian provides hospitals, medical offices and clinics with unique data and analytics to provide insight into each patient's financial situation. By leveraging healthcare-specific predictive models, Experian enables healthcare organizations to easily and efficiently determine which patients qualify for financial assistance programs.
In short, Experian is using its data for good by helping make patients aware that they qualify for federal benefits or financial assistance, and effectively pairing them with the right program.
From a provider standpoint, the data and insight that we provide not only enables them to determine which patients meet the requirements for Medicaid and other grant or charity programs, but also allows them to do so during the registration process, saving them time and effort on the back-end.
Gaining insight into a patient's financial situation also enables healthcare organizations to minimize or avoid potential bad debt, and improve reimbursement rates by connecting patients with financial programs or setting up a payment plan that fits within their current budget.
The bottom line is, in order for healthcare organizations to continue to exist and assist patients in need, it's important for them to remain financially secure. When healthcare organizations are better able to identify the difference between the patients who can pay versus those that are truly in need of and qualify for financial assistance, everybody wins.
The patient doesn't have to worry about a financial burden that they can't afford and the healthcare organization can operate without the threat of closure.
In order to protect their financial well-being, it's important for healthcare organizations to identify those patients who qualify for financial assistance and those who can afford treatment. Dan Johnson, Experian's Executive Vice President of Healthcare Strategy, discusses how big data can help answer that question.