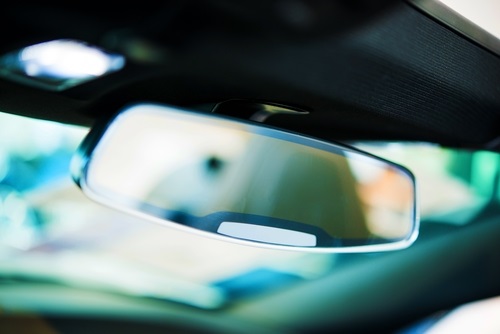 Just as looking in the rear view mirror can help you navigate your next move, looking into recent trends can serve as a guide to where the industry should head in the future.
With that in mind, let's take a step back and look at some of the trends in the automotive industry that finished off 2014. After all, it's the insights from these trends that enable dealers, manufacturers, aftermarket retailers and lenders to take the right action to uncover growth opportunities and improve profitability.
As we look at Experian Automotive's 2014 Market Share and Registration Trends analysis, we see that the volume of new and used vehicle sales continued to increase year-over-year to reach 16.3 million and 39.3 million, respectively. However, despite the volume increases, the growth rate for both types of sales has slowed considerably.
The growth rate of new vehicle sales slowed to 6.6 percent, while the growth rate for used vehicle sales actually decreased to 1.8 percent from 1.9 percent a year ago.
Findings from the analysis also showed that entry-level cross-over utility vehicles and full-sized pickup trucks remained the top two new registered vehicle segments, while alternative-powered vehicles fell out of the top ten. Among new entrants into the top ten was the upscale-near luxury vehicle segment, which includes such cars as the BMW 3-Series, Mercedes-Benz C Class and the Lexus ES350
Other findings from the analysis include:
The total number of vehicles on the road increased by 5 million from a year ago to reach 251.1 million
More than 92 million vehicles on the road fell within the aftermarket "sweet spot," model years 2003-2009. Analysis also shows the sweet spot shifting toward a higher share of import vehicles.
Ford F150, Chevrolet Silverado/1500 and Honda Accord were the top three vehicle models of all vehicles on the road at the end of 2014
Ford (20.6 percent), International (16.9 percent) and Freightliner (15.8 percent) were top three manufacturers of medium- and heavy-duty vehicles in terms market share of all vehicles on the road
General Motors had the highest market share of new vehicle sales in the South and Midwest, while Toyota led the way in the Northeast and West
Fast forward three months into 2015, the automotive industry seems to be picking up right where it left off last year – clicking on all cylinders.
It will be important to keep an eye on how these trends fluctuate through the rest of the year, as those insights can help the industry navigate and adapt to situations that may arise.
Subscribe to this blog by email to learn more about our data and analytics.