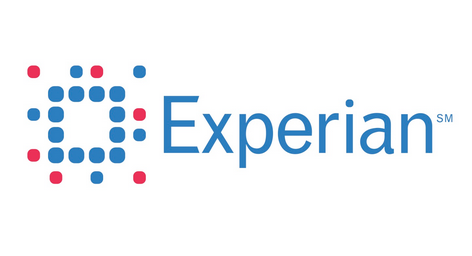 In a world where customized advertising is delivered directly to the right group of people in the most targeted ways, it's hard to remember that life wasn't always this convenient.
Because marketing information service providers (aka: "data brokers") play such an important role in our lives and our economy, I thought I'd share five little-known facts about the marketing data industry.
1.       Marketing information service providers don't operate in secret – they're fully transparent and act with consumers' permission.
Data-driven marketers are far from the "shadow industry" some envision. This industry represents a significant portion of America's economy, employing about 675,000 people and contributing $156 billion in revenues annually. That's not the profile of an industry in hiding. What's more, the marketing data industry generally collects consumer information with the permission of the consumer, following the Direct Marketing Association's ethical guidelines. They're required to provide notice to consumers and honor a person's choice to opt out, and they limit the use of the consumer information they collect to marketing purposes only.
 2.       The industry provides valuable benefits to society. Responsible information sharing enhances economic productivity and protects against fraud and identity theft. It also facilitates access to fair and affordable credit and ensures that companies can effectively reach consumers with relevant products and services. Most consumers in a recent Experian survey weren't concerned about the use of their data, and in fact recognized certain benefits, such as coupons, lower prices and retail discounts. Also consider: consumers' ability to search the Internet or check the weather report for free is driven in large part by the profits available through targeted online advertising.
At Experian, much of our marketing data is derived and based upon the extremely intelligent and talented work of data scientists, and the responsible usage of this data is a key ingredient to our nation's productivity, innovation and ability to compete in the global marketplace.
 3.       The majority of companies use consumer data responsibly – and for the few who don't, the problem isn't the data, but instead a rogue entity violating the law. In any industry, a few bad apples can leave their mark, but the good news is that those who use data inappropriately are few and far between. Laws governing unfairness and deception can be used to stop the bad schemes of predatory lenders and fraudulent marketers. In fact, we feel strongly that regulatory agencies should enforce existing laws against companies engaged in unfair or deceptive marketing and lending practices.
4.       Marketing information service providers are bound by a comprehensive set of legal and self-imposed regulations that protect consumers. A number of laws provide comprehensive protection for consumers, such as the Federal Trade Commission Act, the National Do Not Call Registry, the Controlling the Assault of Non-Solicited Pornography and Advertising (CAN-SPAM) Act, the Children's Online Privacy Protection Act (COPPA), the Gramm-Leach-Bliley Act, fair lending laws, and state laws and regulations. But beyond these requirements, the industry's robust self-regulation standards, including those from the Digital Advertising Alliance, are highly effective and provide meaningful choices to consumers. Additionally, strict adherence to the Direct Marketing Association's long-standing guidelines for ethical business practice assures marketers maintain consumer relationships that are based on fair and ethical principles.
At Experian we also have adopted an internal "Privacy by Design" process. This brings together representatives from across the company; all working together to ensure that every new product innovation is designed with the consumer's best interest in mind.
5.       Data-driven marketers aren't the only entities that analyze data and create segment markets. Whether its hotel chains offering discounts to loyalty program members or airlines offering variable pricing, dynamic marketing has been a staple within our economy for decades. The vast majority of data analysis and market segmentation is conducted by companies analyzing their own customer data – so market segmentation is not only the province of third-party data providers.
The bottom line: marketing information service providers are crucial to how we do business in the U.S., and are part of what fuels the American economy. In addition to promoting economic growth, responsible data usage ensures companies can effectively reach consumers with products and services that are most relevant to them.