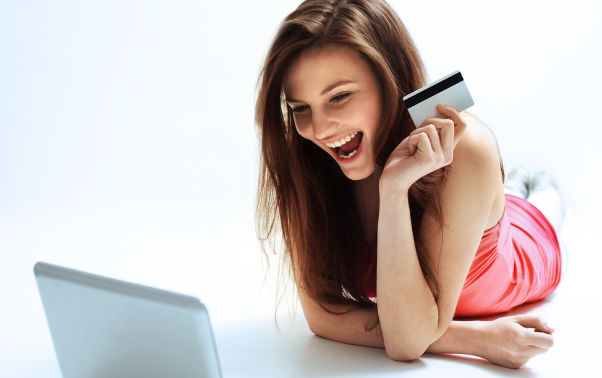 This guest post from Erin Lowry. Erin is the founder of Broke Millennial, where her sarcastic sense of humor entertains and educates her peers about finances. Erin lives and works in New York City, so she's developed quite the knack for finding deals and free events.
At the tender age of 18 I opened a letter from my bank to find my first credit card. I peeled the card off the letter and took a moment to stare in awe at this powerful little piece of plastic that suddenly offered me access to money.
This was 2007, pre-Credit CARD Act of 2009, when all a college student had to do to get a credit card was head down to the local back — or in some ghastly cases walk through vendor tables set up during orientation days. Students scribbled down their information in exchange for a free t-shirt or water bottle and gleefully received plastic cards that seemingly offered "free money."
After calling to activate my card I suddenly heard my father's voice in my head, "It's important you have a credit card. It will help you build credit for life after college, but in order to do so, you must use it responsibly."
"Responsibly" my father had explained, meant never exceeding my credit limit. It required that I pay off my card on time – and in full – each month with no exceptions. It meant not signing up for every credit card deal that would be offered to me, no matter how many frequent flyer miles or ridiculously high limits they tried to lure me in with.
Taking his words to heart I used my credit card sparingly my first year in college. Once a month I'd charge an affordable purchase to the card, like filling up my gas tank, and pay it off on time and in full. As the year's progressed, I became comfortable charging more than $30 or $50 a month – but always ensuring I would be able to pay off the card in full when the bill was due.
Unfortunately, plenty of parents, teachers and peers spread myths about credit cards and credit scores. They may suggest carrying a balance, claiming it helps with your credit score. Or conversely, they warn to never get a credit card in college because it's too tempting to rack up debt. Both schools of thought do a disservice to millennials. Carrying a balance does nothing more than rack up interest. Failure to own a credit card keeps you from developing your credit score.
In Experian's recently published study, millennials need the most guidance when it comes to handling credit. As a generation, we're not only over-utilizing our credit cards, but more than 50% of us are failing to pay our bills on time. Late payments result in more money owed in interest and lowers credit scores.
Instead of creating yet another stereotype about millennials – it's time to reverse these trends and become a fiscally responsible generation. Credit cards offer a simple solution for building credit and learning to budget your money, but only if you're using them responsibly. Set reminders for when bills are due. It's easy — there's even an app for that. Create a weekly (or monthly) budget and ensure you don't charge more to your card than is allocated in your budget. And whatever you do, don't pay off your student loan bills on a credit card.
Credit cards don't create bad habits, lack of awareness about your financial situation creates money problems. When properly utilized, credit cards can help you achieve financial goals — and get you those sweet rewards. Hey, we're millennials – we all want trophies and rewards for good behavior.