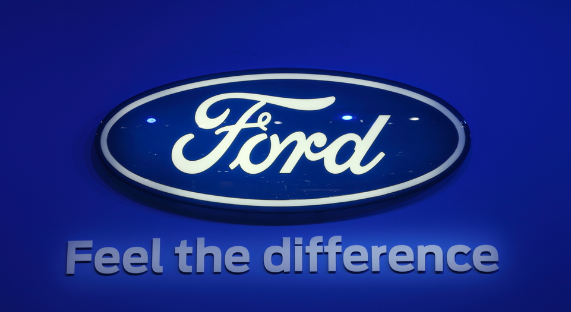 When I think of large, successful companies, a couple of thoughts come to mind; excellent customer service, constant innovation and the unmistakable ability to attract new customers. While each of these is important in its own right, some would argue, the mark of a truly successful company is one that satisfies its existing customers, and keeps them coming back for more.
In our recently released Loyalty and Market Trends Report, we found that Ford did just that, as they passed GM and Toyota to take the top spot in corporate loyalty during Q4 2012. During the time period, 47.9 percent of the customers who owned a Ford vehicle returned to market to buy another Ford or Lincoln.
General Motors had the second highest corporate loyalty ranking at 47.7 percent, followed by Toyota Motor Corporation at 46.9 percent. The remaining auto manufacturers in the top 10 were Mercedes-Benz (43.4%), Honda (41.8%), Kia (40.0%), Hyundai (38.9%), Subaru (38.9%), Chrysler (38.1%) and BMW (37.0%).
Not only did Ford surpass its rivals in corporate loyalty, but it also remained as the top automaker in overall brand loyalty, with 47.1 percent of Ford owners returning to the market to purchase another Ford vehicle. Mercedes Benz was second in brand loyalty with 43.7 percent (a significant increase over the previous quarter when they came in ninth place with 34.6 percent), followed by Mercedes-Benz, Toyota, Honda and Chevrolet, to round out the top five.
As if that wasn't enough good news for Ford, it also had a record eight out of the top 10 models in brand loyalty, led by the Ford Fusion, Ford Flex and Ford Edge. Other Ford vehicles included the Ford Five Hundred, Ford Fiesta, Ford Escape, Ford Focus and Ford Taurus. The only non-Ford models included were the Kia Forte and Chevrolet Sonic.
The report also highlighted several other key areas of the automotive industry including registration trends, market share and average age vehicles.
To see a webinar recorded presentation of the report or to learn more about Experian Automotive's other industry insights, please visit www.Experian.com/Automotive.
Photo: Shutterstock.com