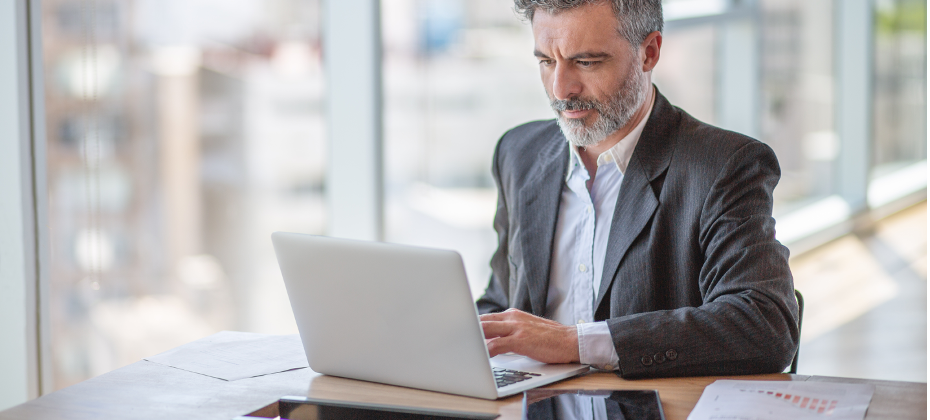 The COVID-19 pandemic has highlighted the need for a more responsive, flexible and resilient approach to revenue cycle management, underscored by provider staffing shortages across the country. Automation is gaining momentum as a way to address the staffing issue while improving efficiency and collections optimization to levels better than those prior to the pandemic. Furthermore, with the No Surprises Act effective as of January 1. 2022, automation and digital tools can help providers deliver transparent pricing with real-time cost estimates. With automated healthcare collections, providers can help patients plan for their healthcare costs. This is especially important, given that half of Americans currently have unpaid medical bills.
In North Carolina, Novant Health is already seeing an impressive return on their investment in automated patient collections technology. The provider logged over 5.8 million medical encounters in 2020. Novant Health's patient finance team wanted to address growth while continuing to deliver an improved patient financial experience. They wanted to automate workflows and processes to reduce the need for staff intervention, using a wide-ranging platform that would easily integrate with Epic and provide robust reporting and insights. Compiling agency performance reports for 21 agencies each month was another cumbersome task, so the team also wanted a partner who would help elevate and monitor agency performance.
Watch our webinar with Novant Health to see how they used Collections Optimization Manager to increase patient collections and create better patient financial experiences.

Watch now
Delivering a "human experience" with the right patient collections partner
Wendi Bennett, Director of Patient Finance at Novant Health, said it was important for them to find a strategic and collaborative partner who would understand their commitment to providing a remarkable patient experience:
"The patient can have a wonderful clinical experience but face a financial experience that falls short of expectations," said Bennett. "We wanted a dedicated consultant who would recommend best practices and provide valuable industry insights, and a system with proven results in back-end automation, operational improvement and analytical performance. We were looking to propel our patient experience to the next level and that's why we partnered with Experian Health."
Automated healthcare collections insights for a better patient experience and fewer unpaid medical bills
Cari Cesaro, Senior Director of Enterprise Healthcare Consulting at Experian Health, is the Collections Consultant who has been working with Wendi's team to implement the Collections Optimization Manager. Cari explains how the Collections Optimization bundle delivers the data insights and execution support that Wendi and her team were looking for:
"We're able to extract data from the facility's accounts receivable file and produce robust analytics and insights. That allows us to screen or scrub out those accounts that we should not be scoring or segmenting. Then, we shift to the customized segmentation which provides the client the ability to better narrow down those accounts that represent the highest potential for payment and match these to their calling capacity in-house.  Customized segmentation also gives the client the ability to keep the best, most collectible accounts in-house longer and give the lower yield accounts to their early out agency sooner. We drive revenue back in the door by focusing on these accounts. Finally, we monitor for new insights into patients' propensity to pay. And with Collections Optimization Manager, our clients receive consultant support as part of the bundle, who provide best practices, insights and analysis throughout the relationship."
Highly predictive patient segmentation means that Novant Health knows which patients are most able to pay, those eligible for charitable support, and who should be directed to different payment plans. This supports more compassionate financial conversations and communications with patients. It also creates opportunities for personalized recommendations, such as reminding new parents to ensure their child is included on their healthcare insurance.
The more transparency, simplicity and compassion that can be built-in, the easier the process will be for patients. For providers like Novant Health, that means fewer bills being written off.
Efficient allocation of patient collections staff resources
Collections Optimization Manager also allows providers like Novant Health to focus their efforts on the right accounts. It doesn't make sense for staff to spend valuable time following up with patients who have a low co-pay amount and a high likelihood to pay. Simple automated reminders address that situation. The Novant Health team used automated dialer campaigns to reduce manual outbound calls and allocated limited staff resources to more complex accounts.
A split-screen shows staff all the information they need during the call, eliminating the need to log into multiple systems at once. Call recordings stop automatically before the patient shares their credit card information, ensuring PCI compliance without extra steps.
Keeping track of collections agency performance – and costs
With Collections Optimization Manager, Novant Health can prioritize high propensity-to-pay accounts in-house, which helps to manage agency costs. A customized scorecard and dashboard keep track of agency benchmarks, giving the executive leadership team a real-time snapshot of performance, informing decisions about vendor management.
The Compliance Manager function helps Novant Health ensure agency collections have compliance at top of mind and are not solely focused on the highest yield accounts. This function, combined with better segmentation and a higher call connection rate, results in higher recovery rates.
With Collections Optimization Manager, Novant Health has seen a 5.8% increase in unit yield year-over-year, and an overall recovery rate of 6.5%. Overall increased revenue and cost savings amount to an impressive rolling average return on investment – 8.5:1.
Watch the webinar to find out more about how Novant Health boosted its patient collections recovery rates with an automated healthcare collections platform. Find out more about how Collections Optimization Manager can help your organization use automation and digital tools to create a more efficient patient collections process and a more streamlined patient financial experience.
Learn more