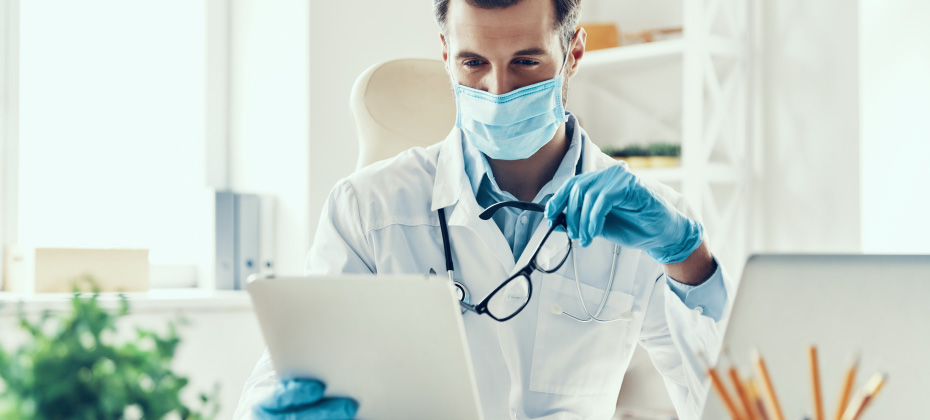 Other blog posts in this series:

Segmenting your patient population for the COVID-19 vaccine

Engaging patient segments with convenient, secure scheduling solutions
The patient portal can play an important role in COVID-19 vaccination efforts, allowing patients the ability to both schedule their vaccines and keep track of where they are in the process, at least for those vaccines that require more than one dose.
We interviewed Victoria Dames, senior director of product management at Experian Health, about how providers can authenticate portal access with automation, while also protecting patient identities.
As portal traffic increases, what are the authorization concerns?
Many providers who are supporting the mass vaccination sites are leveraging their existing patient portals to schedule patients for the vaccine. As providers are now seeing individuals sign up for portals at scale it can difficult to ensure that the individuals being granted access to the portal are in fact who they say they are. That is a huge concern knowing the patient portal contains PHI that is commonly a target for fraudsters.
What are the benefits of automating portal enrollment and access?
Automation alleviates two things. First, it provides an industry-wide level of security and assurance. It provides the market standard for identity proofing before granting access to a patient record. Second, it alleviates a lot of the administrative burden put on provider staff. Automating portal enrollment allows staff to focus their attention on other, more important efforts.
And, for portal enrollment at this magnitude, automation really is necessary. Providers are seeing individuals going back multiple times to the same portal, signing in more than once and sometimes with multiple log-ins, just to schedule an appointment for a vaccination.
Our recent survey on patient access found that 54% of patients are concerned about security when accessing their personal details online. From a provider's perspective, does having a system like this help with the objective of making patients feel more secure?
One area where patient and provider views align is around the security of digital access solutions. The balance, though, between security and convenience can be a tough one to maintain. Moving quickly while maintaining security – and without adding undue friction – is a tall order, but it's not optional. With the right tools and support, providers can safeguard patient data throughout the vaccination process with confidence and make the portal enrollment process as frictionless as possible.
Interested in learning more about how Experian Health can help supercharge the COVID-19 vaccine management process?
Contact us