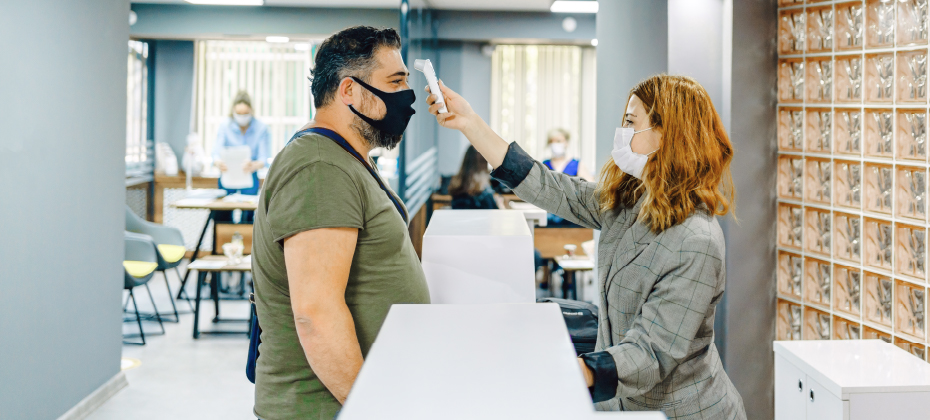 The urgency to move quickly and vaccinate the population has introduced an entirely new set of challenges for providers regarding patient identity. Many continue to leverage existing processes and solutions already in place, manually handling the pain points that come with them, but now at scale and at an unprecedented rate. As the rollout moves forward, the strain on provider resources will only deepen, as will the risks associated with patient misidentification.
The data mess behind the scenes
Many patients are registering for the vaccine through a patient portal. While the self-service nature of signing up for the vaccine via a portal is beneficial, patients are unfortunately able to register for a portal account more than once. In fact, some of our clients have reported seeing as many as 1,800 duplicate records created per day. Those duplicate records are generated from some individuals who forgot their log-in account information and opted to create a new account, and others who simply forgot they had an account. With the sense of urgency to secure a vaccination appointment, consumers are moving at a rapid speed and simply want to grab a spot with the quickest credentials available.
Regardless, multiple registrations for a single patient will create duplicate patient information. Duplicate records are not only costly (the estimated cost of remediation is $96 per duplicate pair), but they are an incredible drain on staff productivity, and ultimately, they are detrimental to patient safety. Multiple records of a single individual pose a risk for potential allergies, reactions, medical history and more. Even more, it is detrimental specifically to the efficacy of the vaccine as it will be harder to gauge in real time how many patients have been vaccinated, and at what stage, and make it more difficult to truly understand what percentage of the patient population has actually been vaccinated.
UIM: not another stop-gap solution
Experian's Universal Identity Manager (UIM) platform is tailor-made for a situation like this as it was developed to create a single view of the same patient with their most current information. The matching technology accurately identifies patients and matches records within and across disparate healthcare organizations, providing a more complete understanding of who a patient is, despite the data gaps or errors that may exist in patient rosters. With it, providers are not only preventing duplicate and overlaid patient records but UIM can also minimize errors and fraud in patient records. It additionally improves staff productivity by decreasing the need for record reconciliation—a benefit likely welcomed by many if they are continuing to see anywhere near 1,800 duplicate records per day.
When integrated with a solution like Precise ID, providers can both reconcile duplicate records, and effectively stop them from being created in the first place. By automating the patient portal enrollment process, healthcare organizations can remove the manual processes associated with portal enrollment, optimize critical IT staff resources while securing patient information and support a positive patient experience. State-of-the-art identity proofing, risk-based authentication and knowledge-based questions help providers securely verify each patient's identity as they enroll for the patient portal.
Explore how Experian Health can help resolve and enhance identities as part of the vaccine management process and beyond, not only by resolving duplicate records, but also by enhancing records with the best demographic and social determinants of health data available.