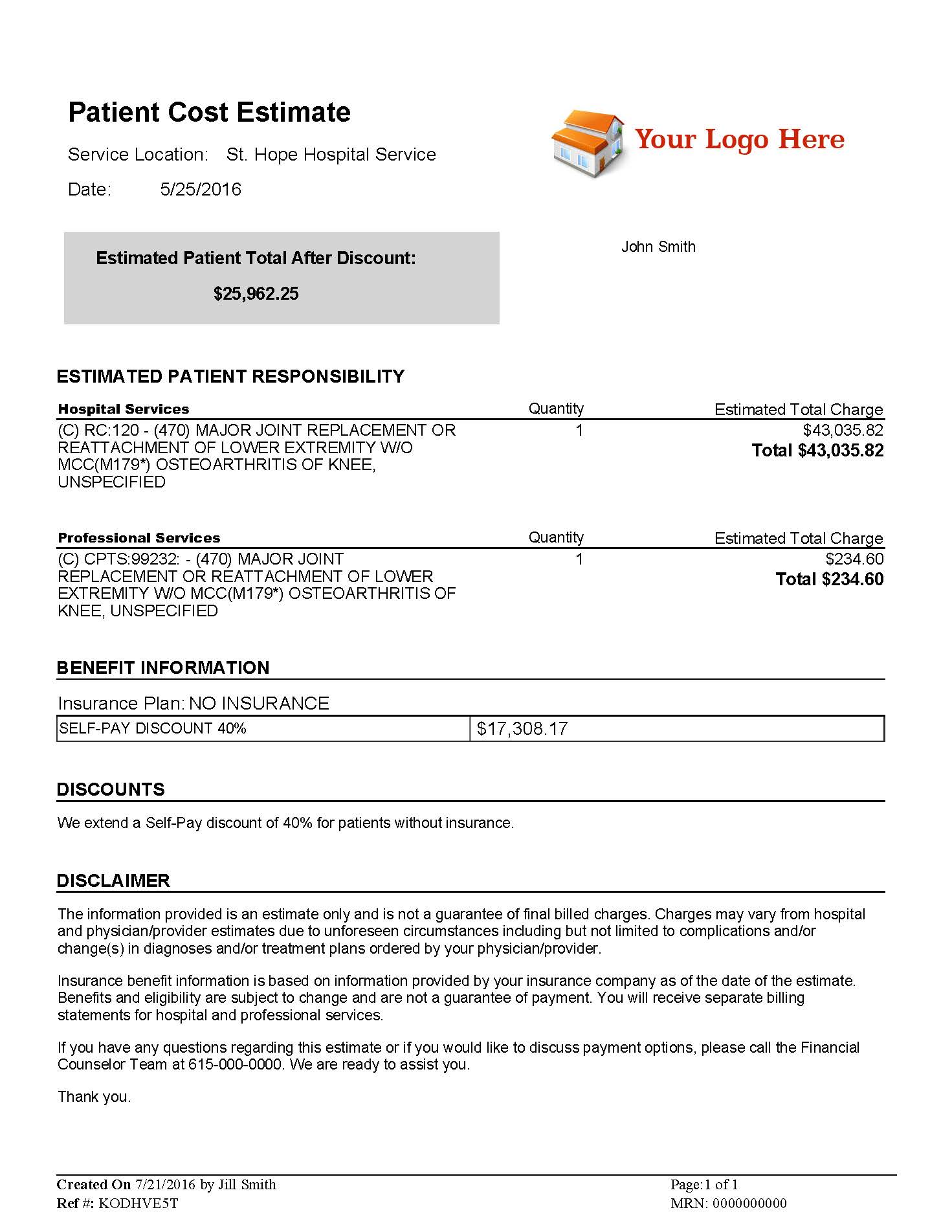 Undoubtedly, you have been monitoring progress toward legislation for healthcare providers to furnish patients with estimates for their cost of care. And if it's not already in place, there's a strong chance your state will be next on the list to require price transparency.
Additionally, with the continued popularity of high deductible health plans, patients are looking to price shop for their healthcare services. Patients expect more healthcare cost information available online, like in every other industry. Helping patients know what they will owe prior to service can enable them to make more informed decisions about their care and increase patient satisfaction.
As more states begin to mandate providing pre-service estimates to patients, it's critical for healthcare providers to know what solutions are available to help them comply. According to a recent Fierce Healthcare article, "Real healthcare price transparency for consumers is dependent on rich data sources that provide meaningful price information on a wide range of procedures and services.1″
Experian Health is here to help! Our Patient Estimates solution is a pricing transparency tool that enables you to create accurate estimates of services, before or at the point-of-service. Patient Estimates is also offered within our Patient Self-Service portal, allowing patients to access estimates on-demand. See how Patient Estimates helped St. Clair Hospital in the Pittsburgh market.
According to the June 2016 KLAS Healthcare Price Transparency Solutions Performance Report, "…clients feel [Experian Health's] Patient Estimates is a critical element in their efforts to help patients know up front what their costs will be, and clients report overall satisfaction with the product, services, and vendor engagement. The solution is seen as very complete and robust, with strong customer support."
Experian Health's Patient Estimates can help your organization:
Increase up-front collections
Provide patient's pricing prior to service
Increase patient satisfaction
Let us help you prepare now for state requirements that will ultimately increase accurate up-front collections and more importantly improve patient satisfaction! Call us at 1 888 661 5657 or email experianhealth@experian.com to get started!
1Ron Shinkman, "A few more states get passing grades on price transparency," Fierce Healthcare, July 28, 2016