Depending on location, social distancing has been in full effect for 8-9 weeks and it's taken its toll on parents juggling work, school and keeping kids busy. Many parents have eased up on video gaming restrictions as way to let their kids and teens to connect with friends outside of remote learning classroom activities. According to Verizon, video game-related streaming was up 75% in the first week of quarantine and has experienced double-digit increases over typical day figures pre-Covid. Bloomberg reported that Italy's largest telecommunications company, Telecom Italia, had a 70% increase in Internet traffic, due in large part to streaming video games. The uptick in video game usage means not only an increase in kids' screen time but greater fraud risks as younger gamers are especially vulnerable to hackers.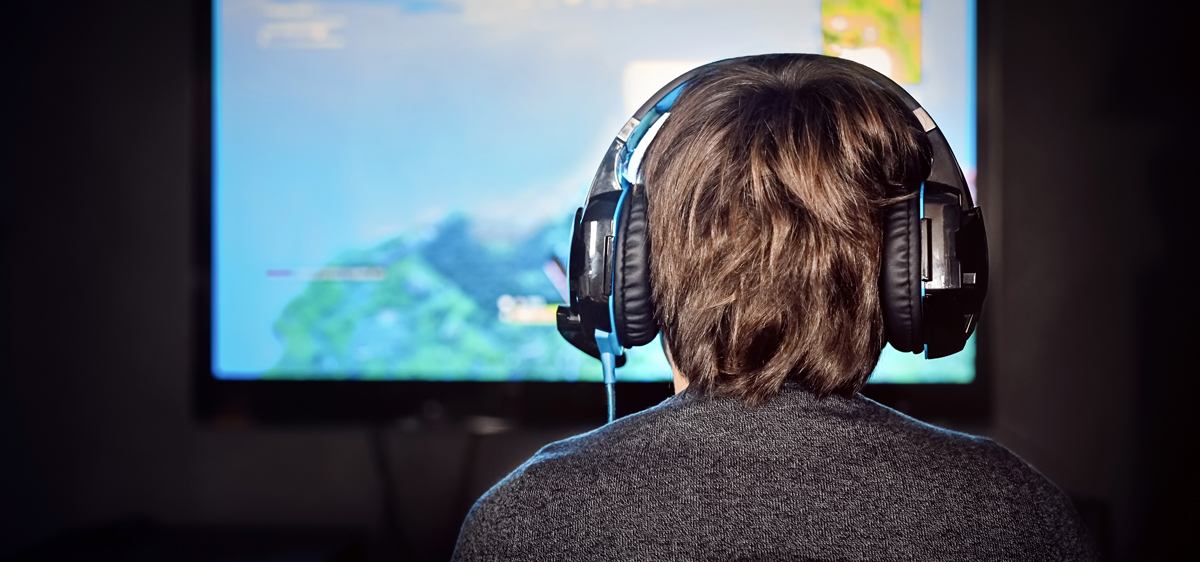 Anywhere there's transferable value, there's a high potential for fraud to occur. Many of the traditional fraud methods we've seen in other payment types also apply to video game accounts, such as stolen credentials to open new accounts or unauthorized purchases made using an existing account. Gaming fraud also has unique features like compromising another players' account to use their resources, whether it's virtual money, like v-bucks or star coins, or other rewards, like exclusive tools, skins, or power-ups. Unlike a bank or credit card lender, unraveling and finding the source of fraudulent behavior in video games is difficult. That's why it's important to be aware of the security measures that video game companies offer, what indicators to look for if you think your account has been hacked, and what more you and your kids can do to protect payment information.
Many online video games use passwords, and in some cases two-factor authentication, to protect your kids' gaming accounts. If you believe your account has been seriously compromised, there are ways to contact the software developer and remediation services are provided. But despite these security measures, there's more that can be done.
Most importantly, don't share any personal information when talking to other players. Some gamers are also social engineers who try to gain information on the real people playing the games – whether it's your real name, location and age or it's details about your life, your dog's name, where you moved from, or email address. What may seem like a harmless exchange of information could lead to a social engineering fraud attack where an account is opened using your kids (or their parents') information to impersonate them. The information exchanged could also be sold for cash on the Dark Web, where personal information is collected and sold to career fraudsters.
What businesses can do:
Explore the use of behavioral biometrics to add another layer to simple password protections
Understand the role device identity can play, like exposing which vulnerable accounts have been accessed by a known fraudster but where digital goods have not yet been moved
Review your risk policies and consider a layered security approach that will level up or down based on the type of in-game transaction
What kids can do:
Talk about the game and strategy only and don't give away any personal information
Put yourself on mute when talking to someone in the same physical room while playing games
Don't gift rewards or virtual money with anyone you don't know in real-life
What parents can do:
Make sure you practice good password hygiene
Turn on any additional security features offered, like two-factor authentication
Scrutinize every transaction in your account history
With the usage increase of tools to connect with people, there's also a trend worth mentioning that doesn't necessarily lead to financial loss but worth a word of warning: opportunistic disruption. Put simply, some hackers are simply trying to get into your account because they can and occasionally flash up or post inappropriate images and messages or simply push irrelevant advertising (aka click fraud). This can be especially harmful to younger gamers. The good news is that game makers seem to be aware and acting against these sorts of behaviors with increased priority and use of advanced security technologies. This same disruption has been seen in conferencing services used for schools and businesses.
Whether you grew up playing the original Nintendo games or are an avid gamer family now, gaming trends among kids and adults continue to grow despite being in the throws of self-isolation. The answer isn't to turn off the gaming system but rather be aware that online video games are also vulnerable to the fraud attacks often seen in other industries.
Related stories:
Q&A: Biometrics as the catalyst for trust in a socially distant world
Are traditional online identification methods becoming obsolete?