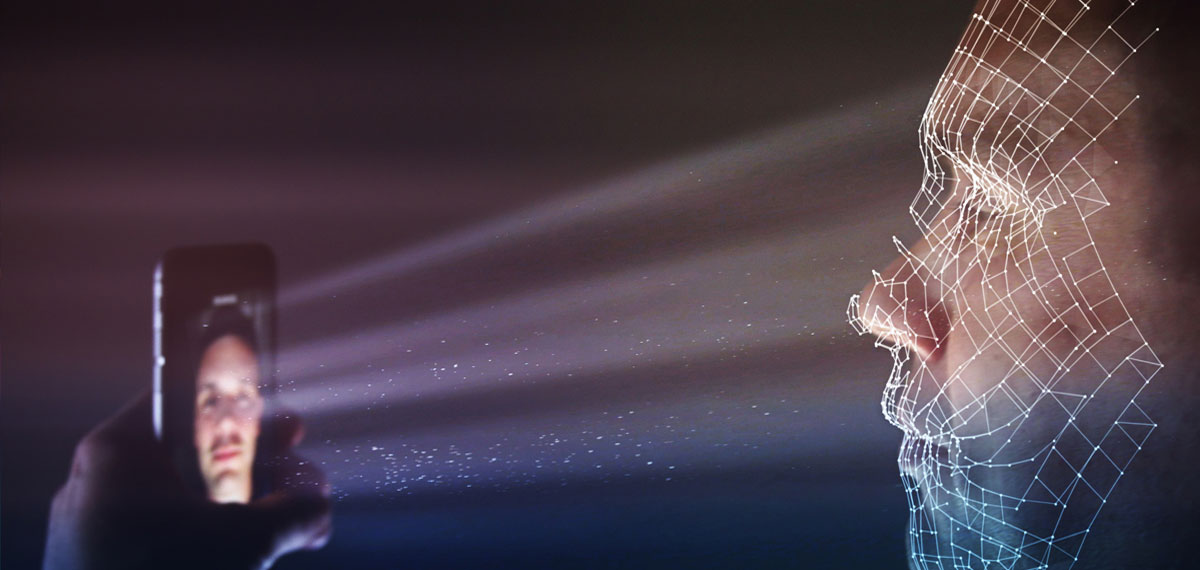 Shifting behaviors to comply with government orders to social distance and stay at home has pushed most consumers globally to purchase online the essential items and services that they would normally buy in person. This sudden, massive shift has led businesses to prioritize the safety of their employees, customers from exposure to Covid-19 and find new ways of engaging with one another.
During social isolation, biometrics may become the closest form of contact we have to the physical world. In this Q&A, I will try to address how businesses around the world are using biometrics and how consumers feel about it.
How are businesses adjusting to the coronavirus 'new normal'?
Businesses are playing a direct role in slowing the spread of Covid-19 by helping customers make better and more use of digital and remote channels. They're adjusting operations, communications and servicing to support rapidly evolving consumer behaviors, preferences and overall experience. Amidst natural fear distress that most people are feeling today, businesses are focusing a lot of time on how best to support a smooth transition to digital for all customers – ranging from digital-natives to customers that have never used digital before and were otherwise satisfied offline prior to the pandemic.
The elderly need more support than ever at this dire time, and all sorts of organizations are going the extra mile to engage with them and make them feel accompanied even when they might be physically separated from their regular support networks. 
Financial services providers including HSBC, Barclays, Wells Fargo, Tangerine, and Santander are increasing their reliance on previously adopted voice recognition and other biometrics-based systems to speed up the ID verification process at their call centers. Similarly, other biometrics such as behavioral characteristics present in keystroke patterns and personal signatures are garnering more interest than ever before by retailers and healthcare providers to ensure secure, meaningful digital engagements with their customers.
Ultimately, digital disruption is the new normal and Covid-19 has underscored the critical role that technology plays in driving value – a point that was often overshadowed by cost and unfortunately ignored until now.
How is the global Covid-19 pandemic changing the way we transact?
The shift to digital is also a retreat from physical and that includes physical points-of-sale, currency in the form of physical banknotes, and all other transaction mediums that contemplate physical contact as they can also potentially act as a means of spreading infection. Health authorities advise to use touchless technology where possible. This means that voice-based technology, mobile payments, digital signatures and remote account opening may become the recommended norm.
Responding to this urge to go contactless, businesses of all sizes are adopting or expanding remote practices virtually overnight. Rolling contactless payment options to retail and services providers, strengthening online and mobile offerings or leaning on digital identity verification and online authentication are all part of the strategies we see being rolled out globally to fight the spread of coronavirus and to prepare for the aftermaths of the pandemic.
On another note, the growing speed and sophistication of fraud related to Covid-19, as well as the rushed shift to remote working may also be adding to the general concern about transacting online, calling for heightened ways to ensure trustworthy digital experiences.
What available technologies can be leveraged during and after the pandemic?
Contactless credit and debit cards, mobile payments and electronic wallets, barcode and QR code readers are all known, established technologies that are gaining prominence and have the backing of health experts like the CDC.
Chatbots that alleviate the heightened demand for 24/7 customer service, digital identity verification and authentication software for remote account opening and onboarding are also facilitating meaningful exchanges between consumers and organizations and helping flatten the curve of coronavirus contagions. Besides, voice and behavioral biometrics offer consumers another interface for information and services which goes beyond the confines of the screen, making it easier for certain populations to benefit from technology.
What can businesses do to secure online engagements?
With most transactions moving online to prevent contagion, pressure is up for businesses to create secure digital engagements. Regardless of which identity proposition is adopted by a company, now more than ever, the need to establish the verifiable claims that constitute a person's identity is fundamental to doing business digitally. This happens at both the point of enrollment into an identity proposition and ongoing to ensure the identity hasn't been tampered or compromised.
Before the coronavirus outbreak gained the current magnitude, we launched the third annual edition of the Experian Global Identity & Fraud Report. Our research shows that creating a trusted, best-in-class customer experience is achievable with the right levels of security and reduced friction, which together provide easy access to accounts when and where the consumer wants it.
Even in challenging times as the ones we are living, businesses can leverage data to build a more dynamic, less rigid approach to identity verification and customer recognition. The pandemic has boosted the growth of connected devices over the past moths, further accelerating the data generation process. Data needed to create more secure online exchanges can be gathered through the passive observation of consumers' interactions such as their device configurations, behavioral biometrics, cross-business transactional history, shopping and purchasing habits, location data, etc. On top of requiring minimal active involvement from the customer, this approach offers sound reassurance for both consumers and organizations: spoofing a wide variety of identity attributes is indeed more difficult than stealing Personally Identifiable Information (PII), usernames or passwords, making it virtually impossible for fraudsters to impersonate legitimate users. Additionally, businesses improved ability to accurately identify consumer preferences and habits translates into better, more meaningful user experiences.
Amidst the global health crisis, can biometrics become the catalyst for online trust?
Many of the technologies and much of the data for achieving that coveted online trust may already be available to businesses today but may not be effectively harnessed. Take biometrics, for example. The majority of consumers (81%) view physical biometrics as the more secure form of identity verification, per our research. Conversely, as user IDs and passwords become more exposed to fraudsters, various organizations across industries are using biometrics to develop next-generation identification controls that combat fraud, make transactions more secure, and create trusted, enhanced customer experiences.
Driving adoption is certainly key to effect change. The good news is that biometric authentication is already part of our daily lives. Facial recognition to unlock mobile devices and fingerprint scanners to facilitate purchases are only a couple of examples of how engrained biometrics already are in our daily lives.
In fact, voice recognition was very promising even before the first coronavirus outbreak took place in Wuhan, China, with banks including HSBC, Barclays, Wells Fargo, Tangerine, and Santander using voice recognition to speed up the ID verification process at their call centers. During the pandemic, consumers are further warming up to voice-based security systems for its speed and ease of use, as well as for the sense of proximity and the comfort of the known they bring. Voice biometrics are also being favored by government and law enforcement agencies because its role in identifying emergency callers, call center frauds, and crime investigations.
What trends and technologies will remain in a post-coronavirus world?
Contactless payments are probably staying for the foreseeable future. Layered customer authentication approaches have also been around for a while and don't seem to be going anytime soon. We certainly support those, as not only they are proven, but also currently accessible and accepted by regulators.
Biometrics in the form of face recognition, liveness detection, video meetings and other methods play varying roles in effectively enforcing digital identification strategies, being increasingly adopted around the world. A year ago, the Hong Kong Monetary Authority issued advice on "remote on-boarding of individual customers," requesting document-based authentication to be combined with relevant technology including facial recognition and liveness detection. The German model is centered on video verification and has been often updated to make onboarding efficient and reliable; identification and verification is relies on live, two-way video with bank compliance staff.
Numerous new identity propositions are emerging worldwide in response to consumers' desire to be known and recognized at every interaction. Before the pandemic, over 90 percent of businesses feel these new identity propositions – including but not limited to reusable IDs, federated IDs, Tokenized IDs and decentralized IDs – play an important role for re-recognizing their customers.
Pre-pandemic research shows that the desire for a better experience, and concerns around security, still shape the digital relationship between consumers and businesses. Two thirds of the consumers we surveyed earlier this year said that security is the most important factor when deciding to engage a business, followed closely by ease of access to their accounts. Likely that sentiment hasn't changed since the pandemic started but increased: consumers expect businesses to continue to address their top priority – security – with renewed strength to secure their trust given the rapidly evolving environment.