As we enter the beginning of the end of this global crisis, the role of data, analytics, and credit risk decisioning takes on even greater significance than before. Consumers face uneven roads to recovery, with some ready to spend again and others still mired in pandemic-related financial stress. And businesses of all sizes report their operations are recovering but there's still a way to go. A key difference we saw is that companies that adapted to serve customer needs digitally are faring much better.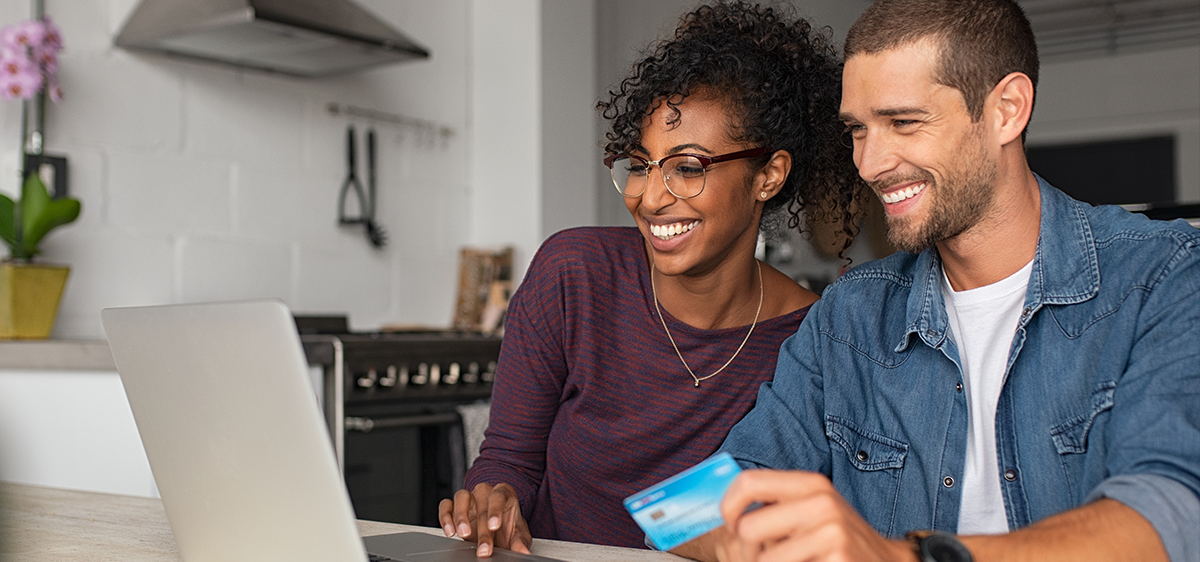 Our 2021 Global Decisioning eBook, Navigating a new era of credit risk decisioning, looks at how consumers are stabilizing their finances and how businesses are returning to growth. A recent survey among 9,000 consumers and 2,700 businesses across ten countries worldwide reveals the importance of lenders prioritizing digital transformation, and the role of advanced data and analytics in enhancing the customer experience.
The pandemic fall-out is impacting everyone differently:
1 in 3 consumers remains concerned about their finances – paying bills and managing credit
Whereas high-income households are no longer reducing their discretionary spending
Navigating this varied credit landscape requires a deep understanding of customer needs on both ends of the spectrum. However, business confidence in the consumer credit risk management analytics models dropped over the past year from 71 percent to 61 percent. Smaller lenders with revenues ranging from $10M to $49M have seen the sharpest decline from 72 percent to 57 percent in the past six months.
Adapting data and analytics to a rapidly changing customer base:
Almost 50% of businesses surveyed said their dedicate more resources to enhance analytics
One-third of businesses are planning to re-build their models from scratch
Recalibrating credit models is one thing, but lenders also need to rethink their data sources to better understand current customer profiles. The data inputs generated by the pandemic have impacted credit risk models and machine learning applications in unexpected ways. For example, widespread payment holidays and government stimulus programs may be masking customers' true financial circumstances.
According to Recovery Insights, a separate study published by Experian North America:
Delinquency prior to the pandemic is a strong indicator of future risk.
Accounts exiting an accommodation period are 2x more likely to become delinquent than are accounts that never received an accommodation.
Payment on debt during accommodation indicated a reduced risk for subsequent delinquency.
Amidst the pandemic lockdown, consumers turned online to manage finances and connect with lenders – including older consumers.  And while the pandemic pushed consumers online out of necessity, now that they're there – it's become a preference – as overall digital gains are holding above pre-pandemic levels. Lenders have a new digital imperative to meet consumers' evolving needs for continued digital engagement.
Consumer expectations of digital experiences
55% of consumers have higher expectations of their digital experience since Covid-19 began
43% of consumers surveyed age 70+ reported digital banking throughout the pandemic
14% of consumers surveyed age 60-69 applied for a new loan or card online
The importance of a digital-first approach has revealed itself and many companies have put a digital customer journey in place since Covid-19 began. The future, however, is more than providing online services. It's about knowing your customers well enough to anticipate their credit needs and using tools to automate the process and reduce risk.
Adapt or lose customers
9 in 10 businesses have a digital customer journey in place
1 in 4 consumers have taken their business elsewhere because a company didn't adapt to their digital needs
Online customer experience and credit risk management are more connected than ever before. And, businesses need technology that supports the entire customer journey, from onboarding to customer management to collections.
Five digital investments businesses are prioritizing the new era of credit risk management:
Implement new machine learning models for customer decisions
Increase digital acquisitions and engagement
Understand their customer base (affordability, value, behavior)
Automate customer decisions
Increase value of existing customers
Access the report here to get more consumer trends and find out what the future of decisioning means for businesses looking to return to growth.
---
Stay in the know with our latest insights:
Recently Published Research