Experian Business Information Services has just released the Q4 2021 Main Street Report.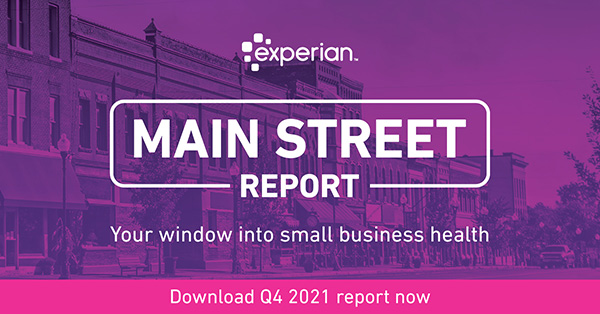 In addition to the Omicron surge, which significantly impacted labor and consumer engagement, an inflationary surge, the most significant increase since 1982, coupled with supply-and-demand imbalances, weighed heavily on US small businesses, making a notable impact on consumer sentiment. While workers were getting raises in a tight job market, rapid price increases eroded consumers' earning power. Average wage earnings went up by 4.0% in Q4 '21 vs. the previous year, yet a 7.5% increase in inflation results in a net decline in real earnings. Workers' money is not going as far as it used to.
Download the latest report to get the full detail on Q4 2021 small business credit performance.
Join us for the Q4 Quarterly Business Credit Review
We will be going in-depth on the Q4 business credit trends in our upcoming Quarterly Business Credit Review.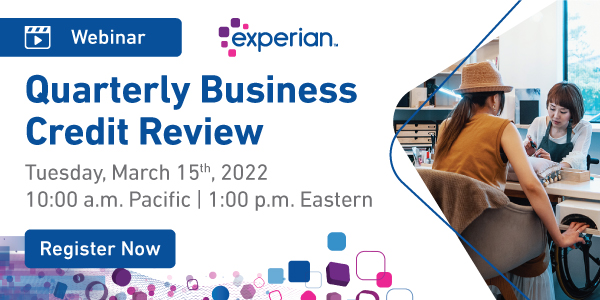 We look forward to sharing the latest small business trends with you.