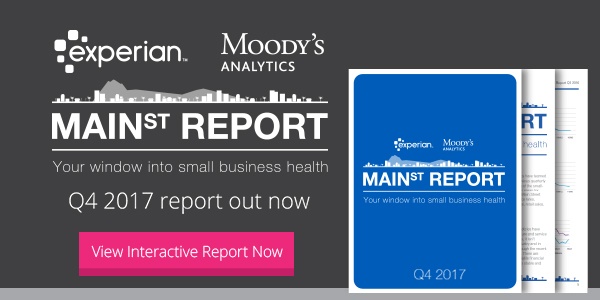 Experian and Moody's Analytics just released the latest Experian/Moody's Analytics Main Street Report for Q4 2017. The report brings deep insight into the overall financial well-being of the small-business landscape, as well as providing commentary around what certain trends mean for credit grantors and the small-business community.
The overall outlook for small-business credit is positive. Outstanding balances rose in the fourth quarter, as did the average balance outstanding per business. Delinquency and default rates rose slightly, suggesting that credit conditions have loosened.
Continuing strength in the macroeconomy will keep small businesses moving in the near term, along with higher profits from the recently passed tax legislation. Small-business credit will be less certain in the medium to long term as rising wages and tax code changes take a toll.
Northeast sees the steepest decline in delinquency
The Northeast saw the steepest decline in severe delinquencies in the fourth quarter, and construction was one of the industries responsible for that trend. Many small construction firms have a focus on residential projects, making consumer credit growth an ideal metric to use as a basis for understanding what's happening and what will happen in the industry.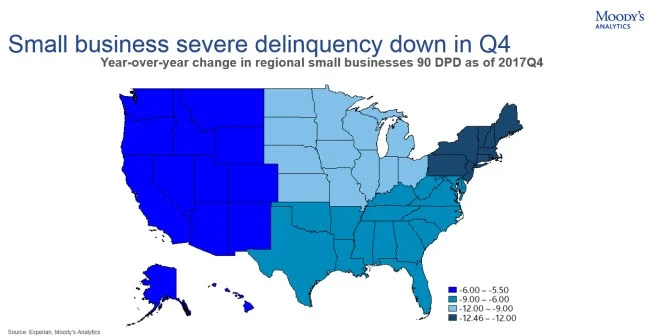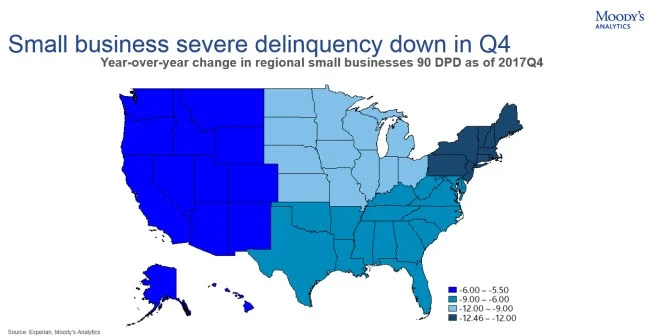 We have published the entire contents of the report in an interactive page, complete with charts and graphs.