Join our weekly #MarketingChat on Twitter every Thursday at 4 p.m. ET featuring our favorite digital marketers and thought leaders. This week, we're talking with Dave Taylor.

Topic: How to Promote Your Online Brand:
Drawing the Line Between Personal & Professional Online Presence
When: August 21, 2014 at 4 p.m. ET
Easy ways to chat with us: Twubs or Tchat: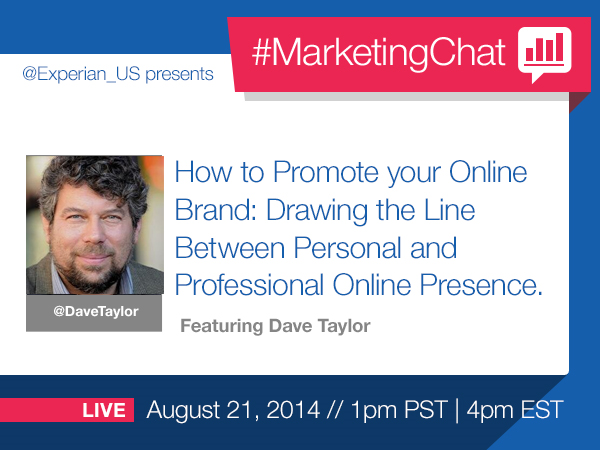 Recent Tweetchats:
What marketing topics are you interested in learning about?

Send topics and suggestions to @MikeDelgado.