Frugal Foodies: How to Enjoy Great Food & Save Money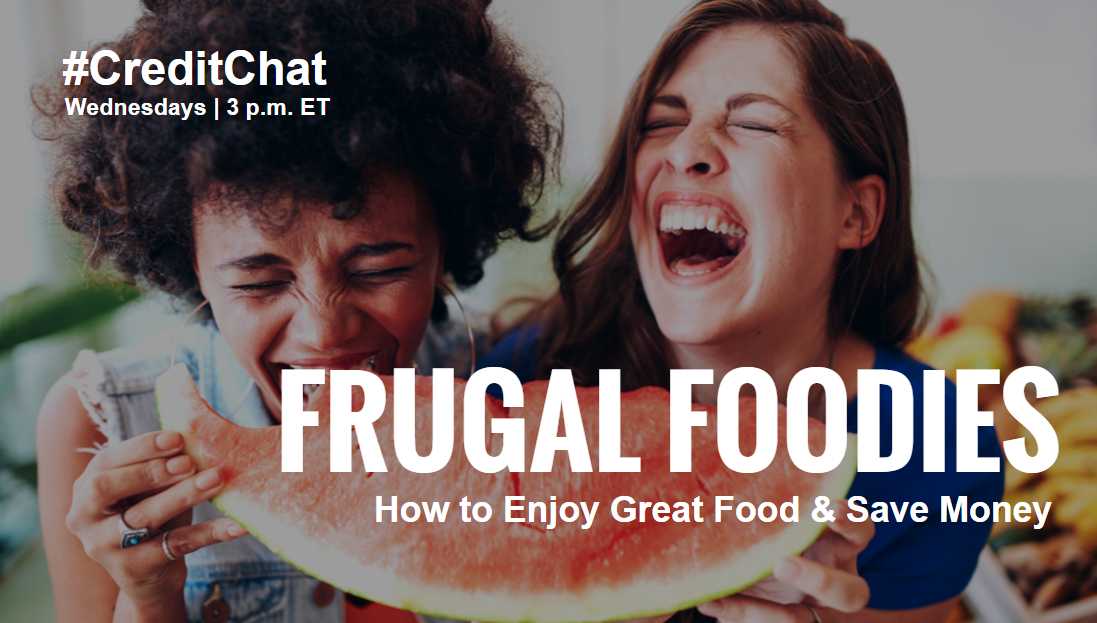 Join our weekly #CreditChat on Twitter, and Snapchat every Wednesday at 3 p.m. ET.  This week, we talked about ways to save money while eating great food.
Our featured guests on Twitter were: Hannah Rinaldi: Founder of  EatDrinkandSaveMoney.com; Dede: @MoneySavnFoodie; and Jennifer Gilbert: Founder of WhatsBakingBabycakes.com.
We're also featuring money-saving tips all week on Snapchat — including: 5 Ways to Save Money on Food & Reduce Food Waste.
Here are stats about average household spending on food:
7 Ways to Eat Like a Foodie (Without Breaking Your Budget)
Here are 8 ways to help you save money, reduce waste, and eat like a foodie:
1. Meal planning is key to reducing your foodie budget.
The first step to lowering your food budget is meal planning. Plan out your entire week (or month) before you hit the store so you can purchase only the things you need. Meal planning will ensure you avoid wasting food and will keep you focused on only purchasing foods you need. You can also meal plan around best food deals at local markets in your area to save even more money.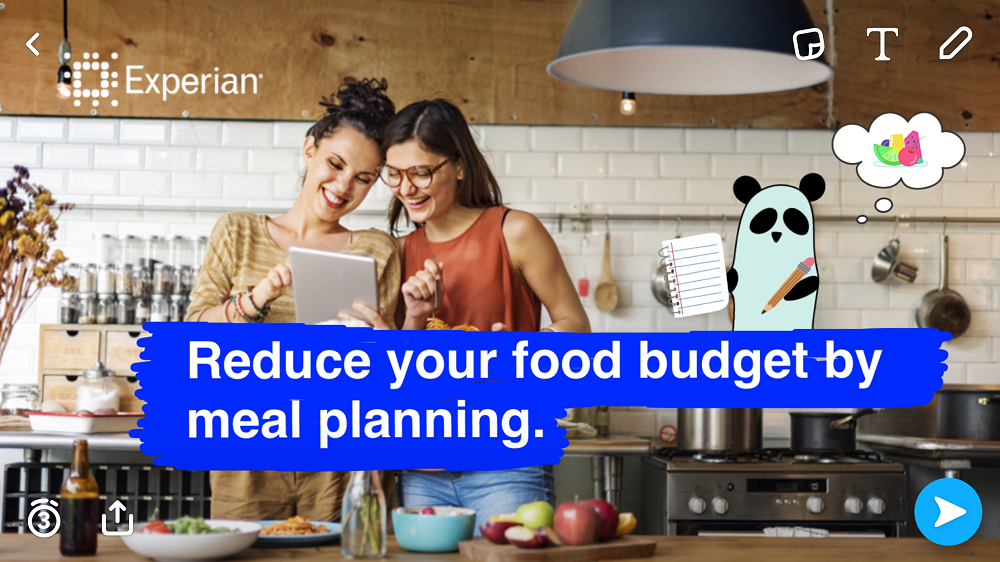 2. Shopping at Farmer's Markets (or your local grocery stores) late in the day can help you find deals on perishables.
Consumer Reports conducted a study with their staff and secret shoppers to find out best times to save money on food. They discovered that sellers at Farmer's markets are more open to giving deals and bargaining towards closing time (so they don't have to haul it back). Also many supermarkets start discounting perishables or bakery items later in the day.
Also make sure to check out prices on produce at ethnic markets in your area, which can be significantly lower in cost than your local grocery store.
If you really want to save more, keep a list of costs for the foods you buy the most and compare costs at different stores.  Price research by investment firm Sterne, Agee and Leach found that Walmart is 6.6% cheaper on food than dollar stores (e.g. Family Dollar and Dollar General). That said, the Kantar Retail Research group found that Dollar General provided more savings than WalMart — while Target got last place. These conflicting stories reveal that WalMart and Dollar General are the two top grocery stores to save money on food, but cost savings will depend on what you're buying.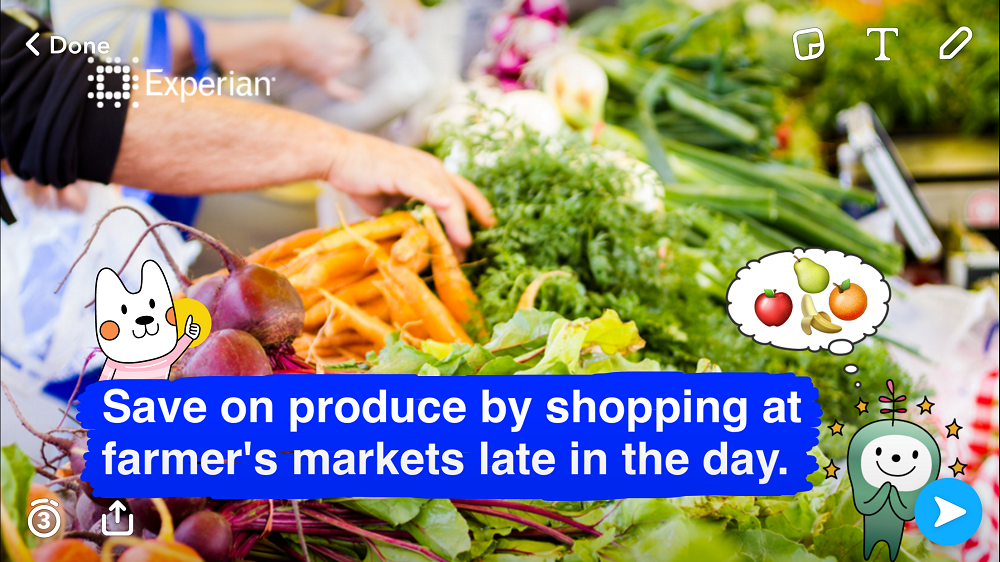 3. Your freezer is your foodie friend (helping you avoid waste).
40% of U.S. food is wasted — roughly $165 billion yearly.  To make sure your favorite foods last longer, make sure to stock up your freezer (e.g.  nuts, homemade soups, broth, bagels, breads, bananas, etc.). Oh, and don't forget those Girl Scout thin mints.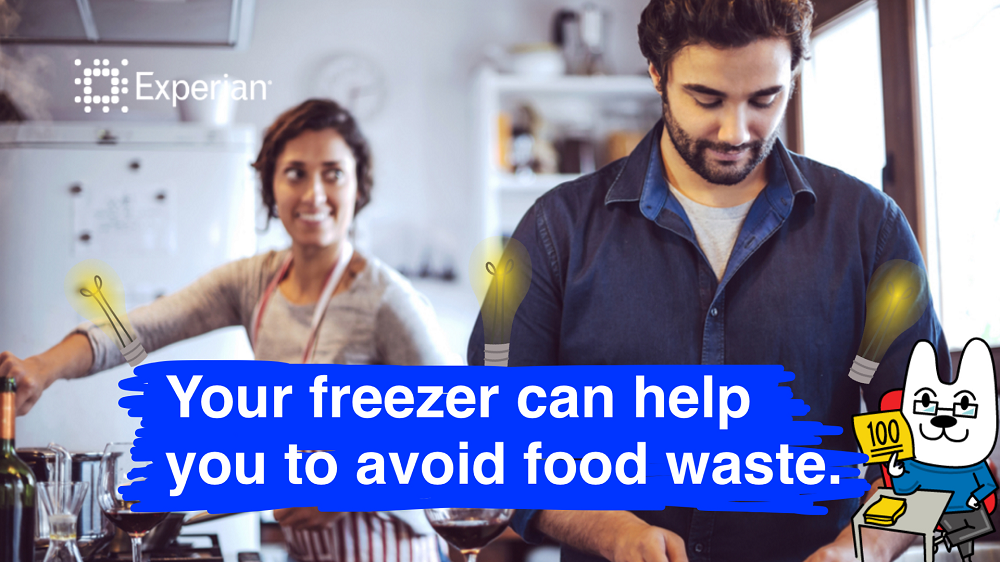 4. Brown-bag your lunches (to avoid eating out).
The USDA reports that nearly a third of the U.S. food dollar is spent on eating out — which can very costly monthly. To save your money (and eat healthier), set a goal to bring your own lunch to work every day. You'll be surprised how much you can save on your food budget by simply bringing your food to lunch.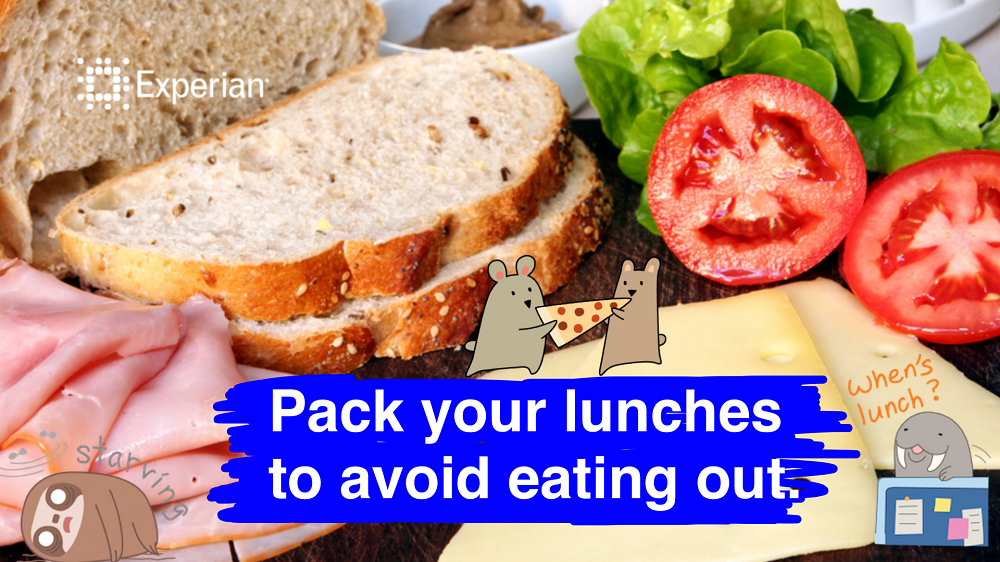 5. Reduce amount of fish/meat you purchase every week (or switch to less expensive proteins)
A big bulk of a food budget often go towards those tasty proteins we all love. However, those nice cuts of meat or fish often come with a hefty price tag. You can cut this meat budget down by switching up to another protein (e.g. legumes, eggs, greek yogurt, certain frozen meats).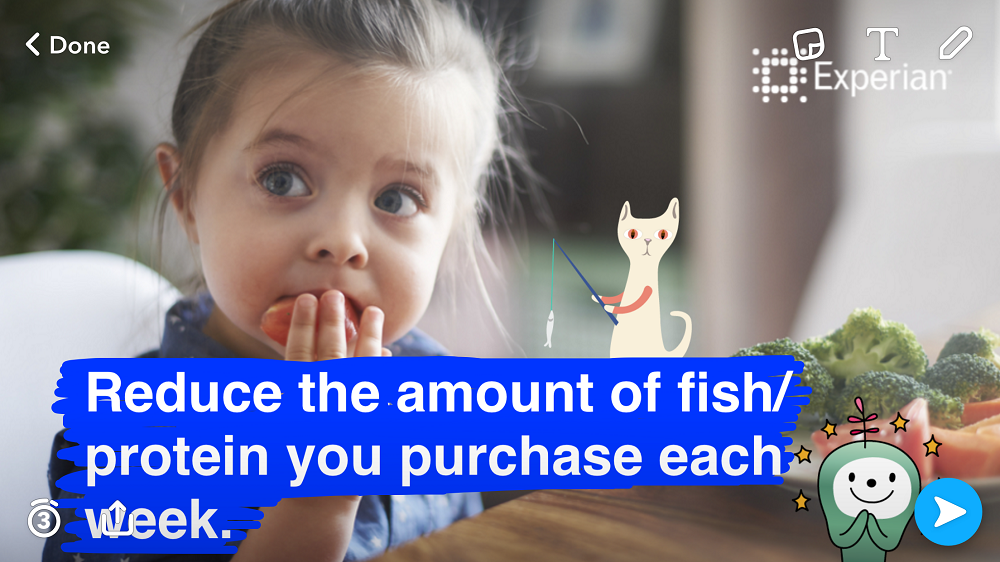 6. Break out your crock pot to slow cook less expensive tough meats into tender, tasty, goodness.
One simple way to make easier meals — and save you money is using your slow cooker. There are tons of slow cooker recipes for every type of meat — and the benefit is that you'll have leftovers for lunch the next day (or can store in the freezer).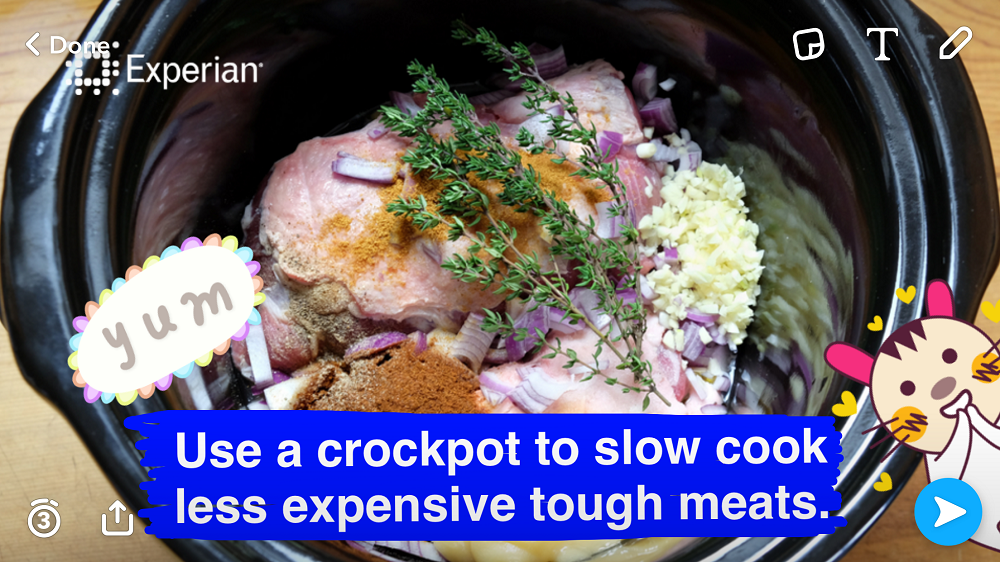 7. Grow cost-effective vegetables and herbs in pots or your garden
Growing your own herbs and certain veggies and fruits can definitely help you save money — but it does require a lot of water. Some cost-effective veggies to consider growing: lettuce, squash, bell peppers, tomatoes, green beans, broccoli. To see the costs of growing these veggies, check out this list of vegetables to grow.  And here is a list of popular herbs to grow to save money: basil, thyme, dill, mint, chives, parsley, sage, rosemary, and tarragon. These herbs can grow well in pots.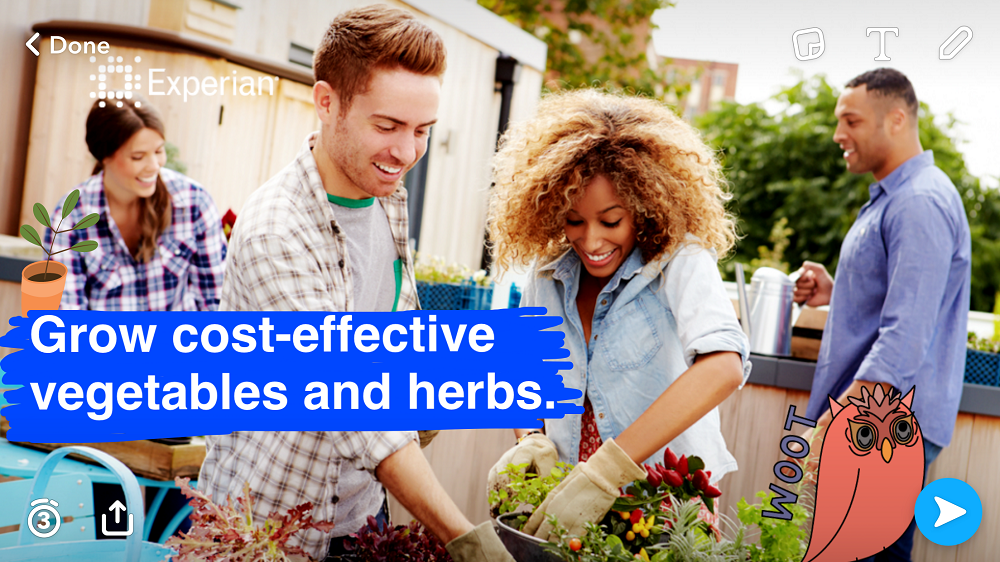 Learn more about saving money on food by joining our #CreditChat on Wednesday at 3 pm ET.
Questions We Discussed:
Q1: Confession Time: What's a favorite food item you can't resist (e.g. fav desserts)?
Q2: How do you decide what foods you'll buy? Do you plan out your meals?
Q3: What are expensive mistakes to make when shopping?
Q4: What are your thoughts on buying food in bulk at wholesale stores?
Q5: What are some great-tasting healthy foods that won't break the bank?
Q6: What are your thoughts on farmer's markets? Pros/Cons?
Q7: What foods are worth buying even if the cost is more (e.g. organic)?
Q8: What are ways to save on favorite festive drinks?
Q9: Do you have suggestions on how to avoid food waste?
Q10: Do you have any favorite frugal and healthy food recipes?
Q11: Any final tips to help everyone save money on food?
View the Entire Discussion via Storify:
If you've never heard about #CreditChat, here is a brief overview:
Relevant chats on YouTube: