How to Get Financially Ready for College
Join our #CreditChat on Twitter and YouTube every Wednesday at 3 p.m. ET.
This week, we chatted with Wells Fargo about ways students and parents can get financially prepared for college. The #CreditChat panel included: Gigi Dixon – Head of National Partnerships for Wells Fargo, Jason Vasquez  – Consumer Lending Group Corporate Communications for Wells Fargo, Liz Weston, Author and Personal Finance Columnist at Reuters, Erin Lowry, Founder of Broke Millennial and Writer at Magnify Money, and Mike Delgado – Social Media Community Manager at Experian.
If you have ideas for future topics and guests, please tweet @MikeDelgado.
Questions We Discussed:
Q1: With the rising cost of college, how can parents and students prepare?
Q2: What options are available to finance college tuition (and are there any that should be avoided)?
Q3: What are some common misconceptions on how to pay for college?
Q4: How can students keep college costs down?
Q5: Where can students go to find sources for scholarships and grants?
Q6: What questions should parents and students ask when talking with financial aid or a college guidance counselor?
Q7: What would you say to a low-income student who believes they can never afford college?
Q8: Where should parents and students go if they have questions or need help with financing questions?
Q9: What is the difference between federal and private student loans?
Q10: Any final tips on how we can help parents and students prepare financially for college?
SlideShare highlights from this week's chat:

Tweetable Tips:
Anyone who wants to go to college can afford it if they put their mind to finding money to do it. @FacingFinances
[Retweet]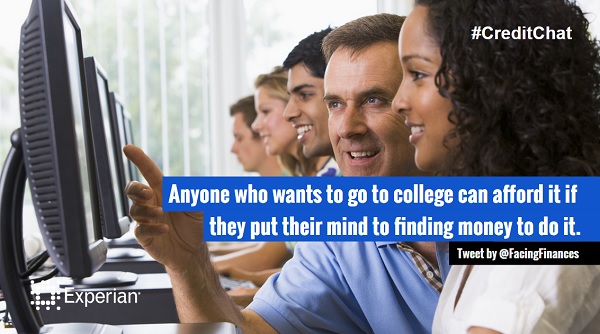 A BIG mistake parents make is thinking they won't qualify for financial aid because they make too much. Fill out the FAFSA! @JasonVasquezWF
[Retweet]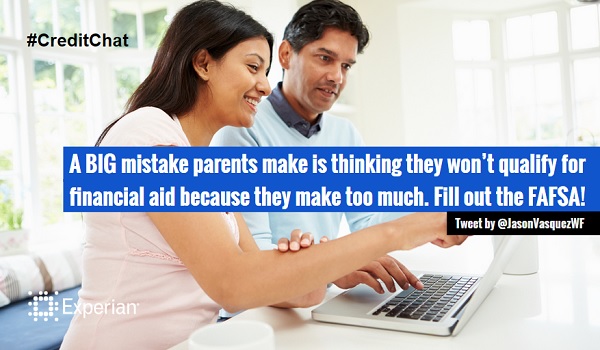 Scholarships are for every type of student and should be near the top of the list when deciding how to pay for college. @JasonVasquezWF
[Retweet]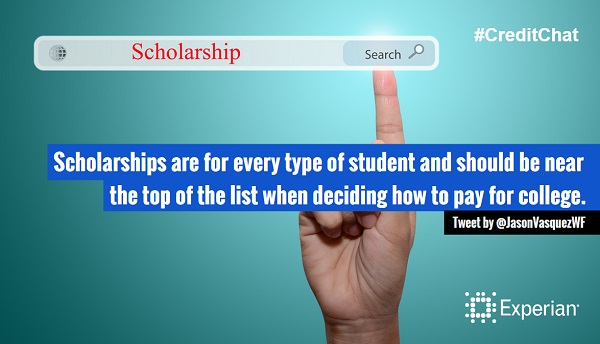 Living at  home eliminates all the associated costs of dorm (or off-campus apartment) living. @RAHomes
[Retweet]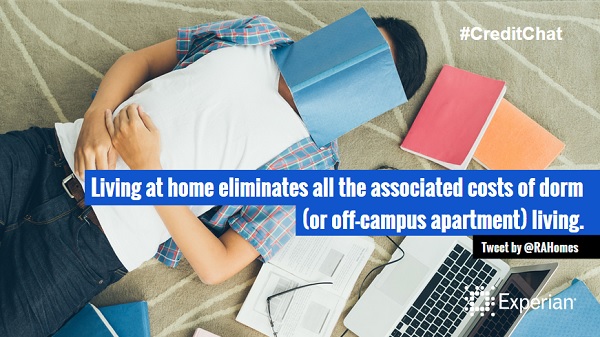 Your college guidance counselor can be a valued resource when it comes to exploring the available options for financing an education. – Gigi Dixon
[Retweet]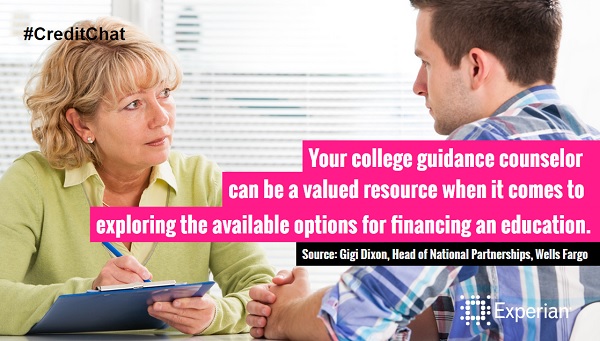 Here is the complete #CreditChat Storified:
Resources:
Get College Ready– Wells Fargo
College Steps: Set Yourself Up for Success– Wells Fargo
Tuition Funding Sources
Free Application for Federal Student Aid (FAFSA)– Deadline June 30th, 2015
Compare Student Loans– Magnify Money
How Erin Lowry (Broke Millennial) Avoided Student Loan Debt
Scholarship Funds Supported by Wells Fargo
(Some deadlines may have passed):
Thurgood Marshall College Fund
Asian Pacific Islander American Scholarship Fund
Hispanic Scholarship Fund
United Negro College Fund
American Indian Graduate Center
Point Foundation
Recent Chats on YouTube & Twitter