How to Bounce Back from a Financial Crisis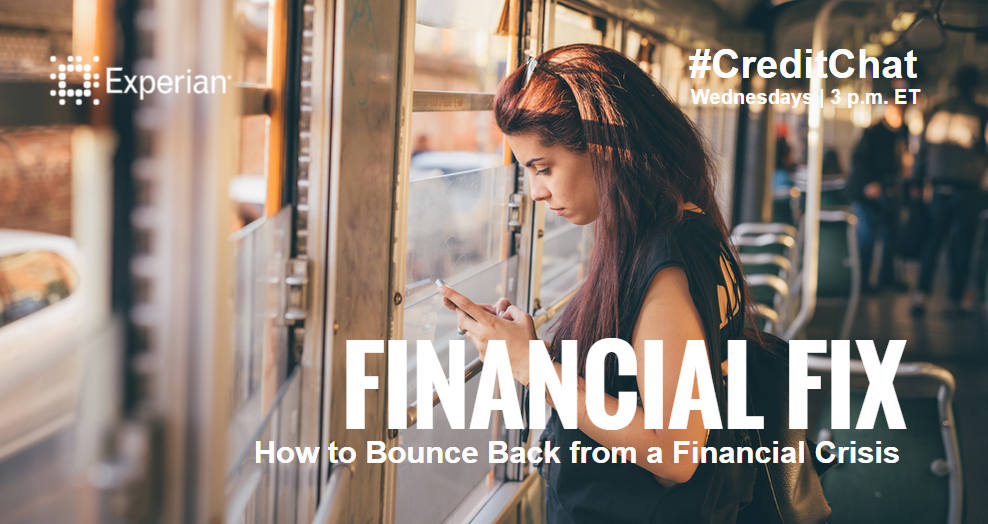 Join our weekly #CreditChat on Periscope, Blab, Twitter, and Snapchat every Wednesday at 3 p.m. ET. This week we talked about ways to bounce back from a financial crisis. This event was a special Twitter party so we didn't have a video this week.
The panel included:
If you're feeling overwhelmed by debt — or want some financial counseling — talk with a nonprofit credit counseling agency like the NFCC.org. You can call them directly at 800-388-2227
We're also featuring financial tips all week on Snapchat: Experian_US – including "6 Steps to Break Out of Debt."
7 Steps to Break Out of a Financial Crisis
1. Analyze your spending habits to find expenses to trim down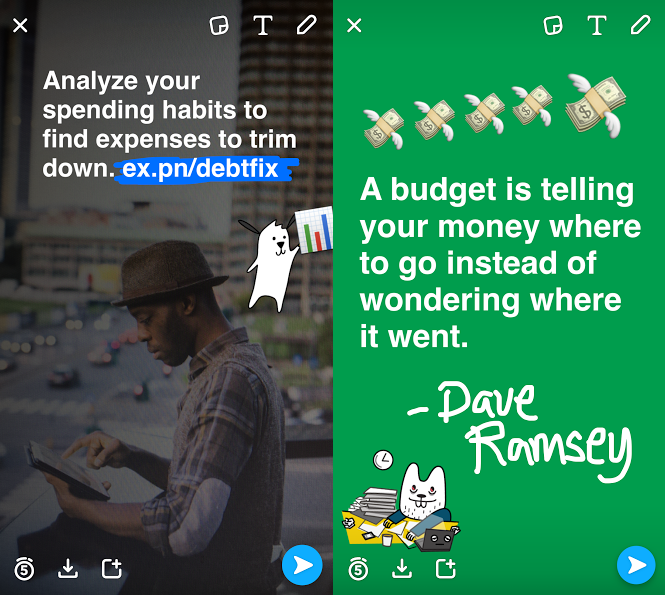 2. Build up an emergency fund to cover unexpected expenses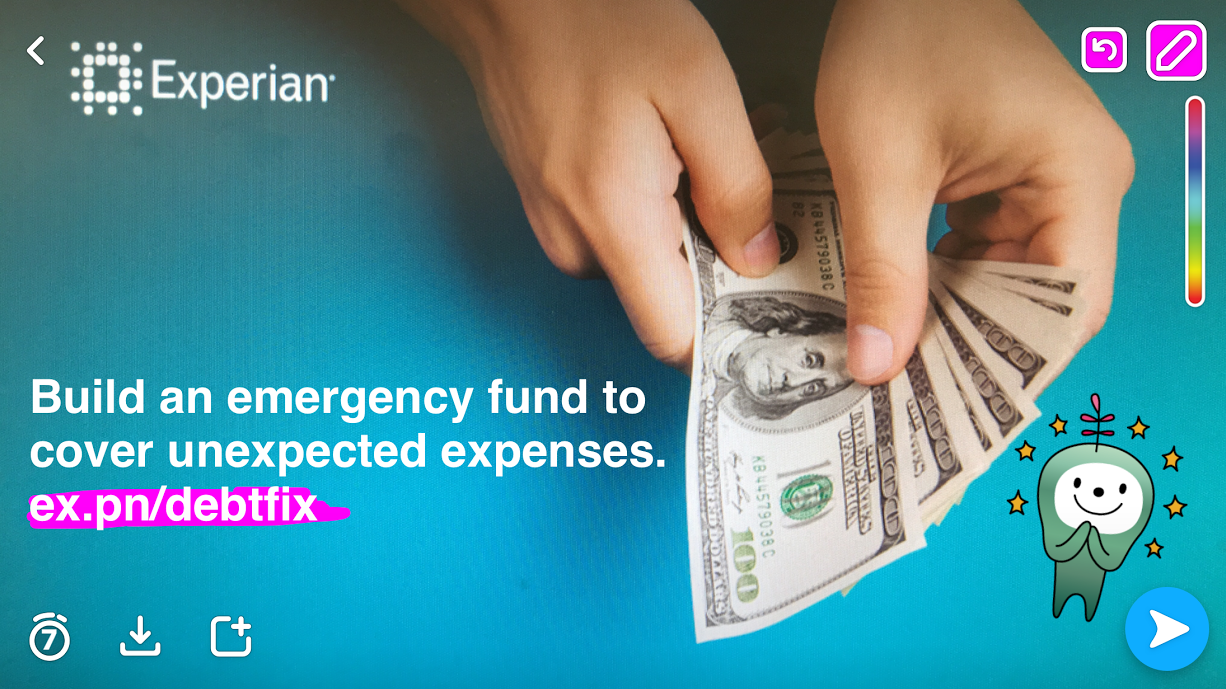 3. Liquidate assets you don't need to pay down debt (and boost your savings)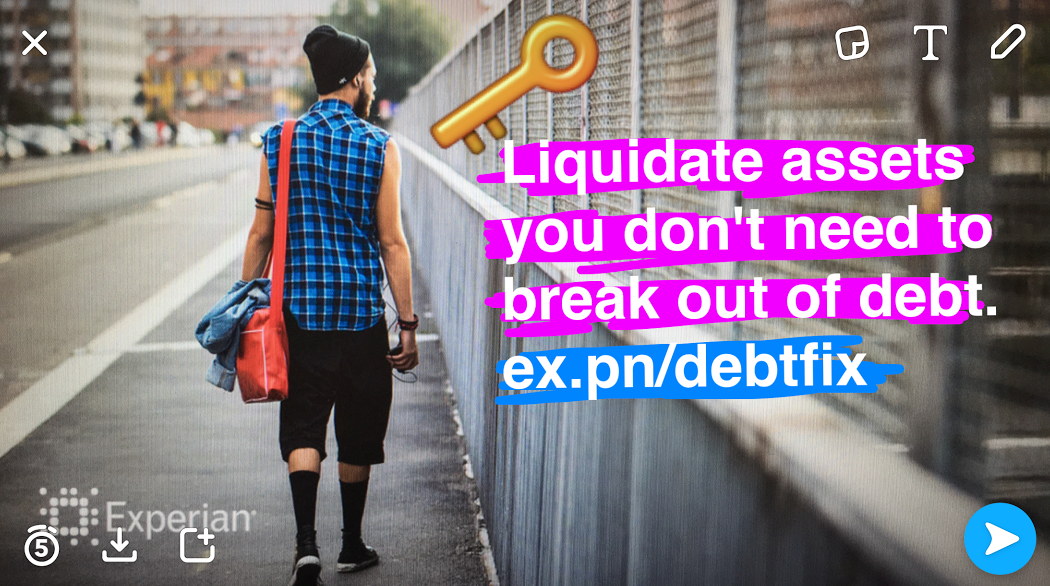 4. Set a realistic debt pay off date to keep you motivated and on track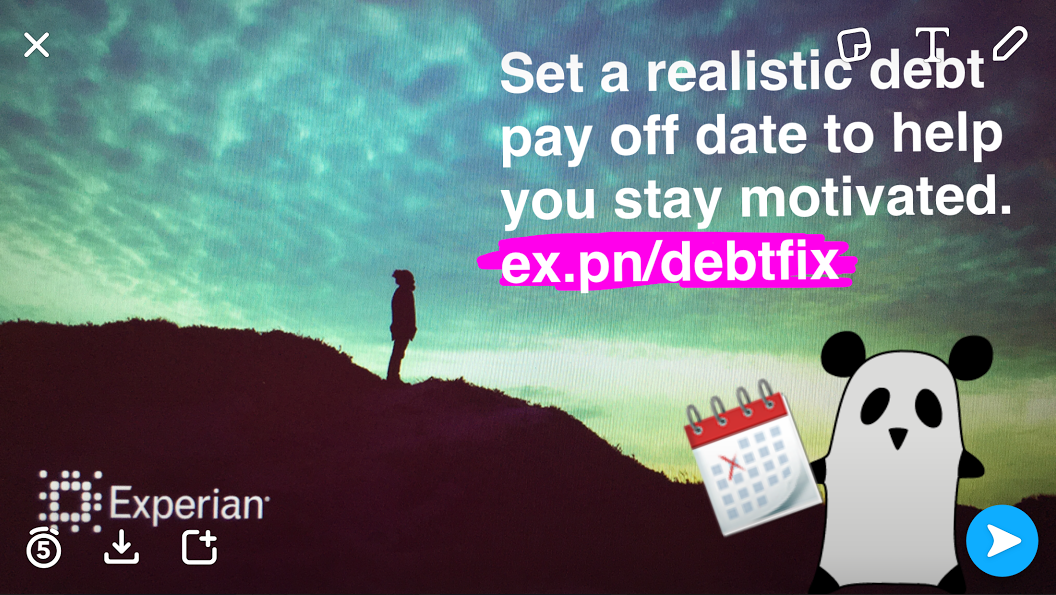 5. Consider consolidating certain debts into a lower-interest rate loan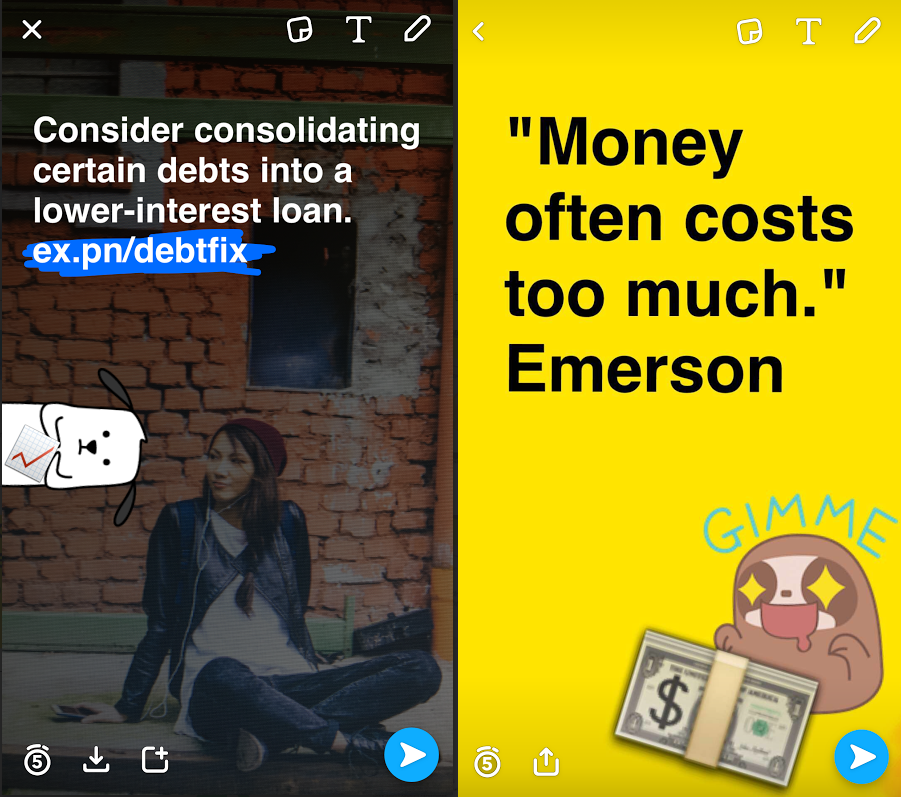 6. Get a side hustle to earn some extra cash to pay down debt

7. Talk with a certified nonprofit debt counseling agency if overwhelmed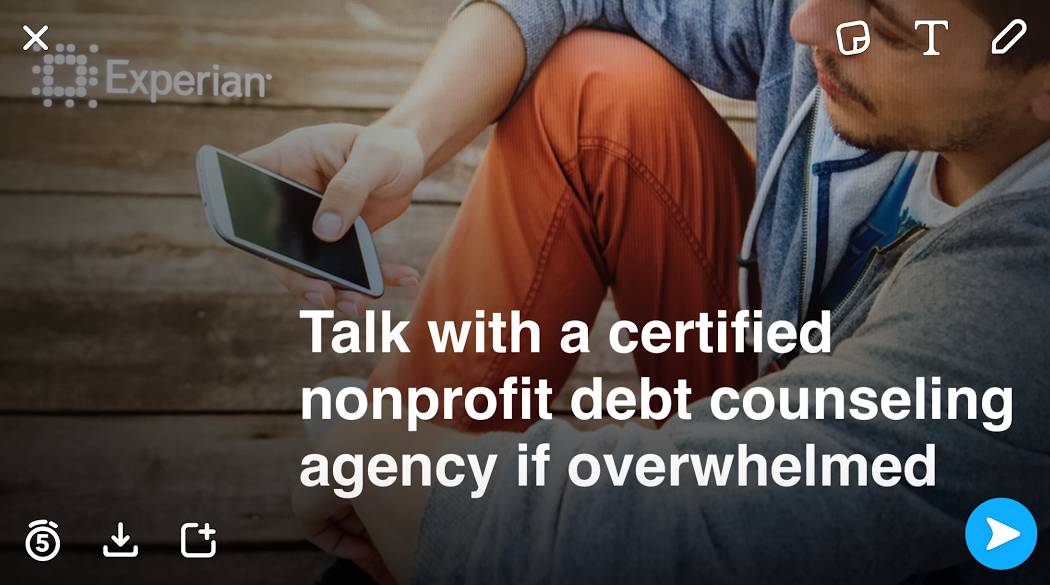 Questions We Discussed:
Q1: What are some financial struggles that can happen to any of us?
Q2: What can make us more/less susceptible to a financial crisis?
Q3: What are steps to take if you find yourself in financial trouble?
Q4: Do you think about having an accountability partner during a crisis? Pros/Cons?
Q5: What are ways to deal with anxiety and/or depression during a financial emergency?
Q6: What are ways to improve credit after a financial crisis?
Q7: What are steps to take to lessen the impact of a financial emergency?
Q8: What would you tell a friend or family member that asks you for money?
Q9: What resources or organizations can help a person get financial help?
Q10: Any final tips to help those escape a financial crisis?
View the Entire Discussion via Storify
If you've never heard about #CreditChat, here is a brief overview:
Resources:
The Fastest Way to Pay Off $10,000 in Credit Card Debt via Wise Bread
What types of insurance do you actually need? via Kasasa
Are you saving for a rainy day or risking debt when financial storms hit? via Kasasa
7 Steps to Saving Money in an Emergency Fund via My Money Coach
Relevant Chats on YouTube: