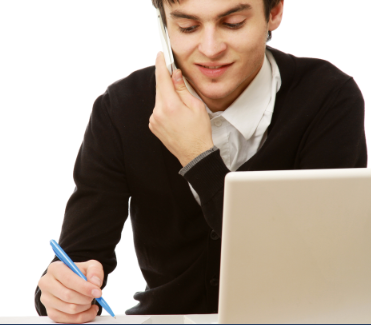 In the personal finance world, credit is one of the hottest topics to talk about and there are many resources available to consumers.
To further empower consumers to take a more active role in managing their credit, Experian provides a number of solid consumer education programs.
As a positive extension to those, in 2011 we developed Experian Credit Educator, a consumer-education service that offers personalized, live, one-on-one, telephone-based credit education sessions to consumers and customers of Experian's clients.
Experian recently announced that we've added new features to this service in order to give consumers insights into specific actions which may produce an improvement to their credit score.
Participants will now receive a longer session with an Experian Credit Educator agent, score simulations providing specific examples of actions that may improve their credit score and more resources to assist in understanding their credit profile.
With this enhancement, the Experian Credit Educator agents are able to answer consumers' questions as they relate to their personal VantageScore® credit score and provide insight into how specific actions can affect the score, such as:
"Is there anything I can do today that may improve my score?"
"I have $500 to put towards my debt – what's the best way to distribute that to improve my score?"
"I want to prioritize paying down my debt, what actions could produce an increase in my score by five points?"
An Experian Credit Educator session costs $39.95 and includes:
An approximately 35-minute, one-on-one, dynamic phone session with a trained Experian Credit Educator Agent
A detailed walk-through and a copy of a personalized Experian credit report
A VantageScore with an explanation of score factors and benchmark scores for each participant's city, state, and region within the United States
Score simulations providing specific examples of actions that may improve the consumer's score
Links to online resources for credit management and life events information
Consumers who want to take the next step in improving their finances can visit Experian.com/CreditEducator or call 1 877 903 1009 to initiate a personalized education session.