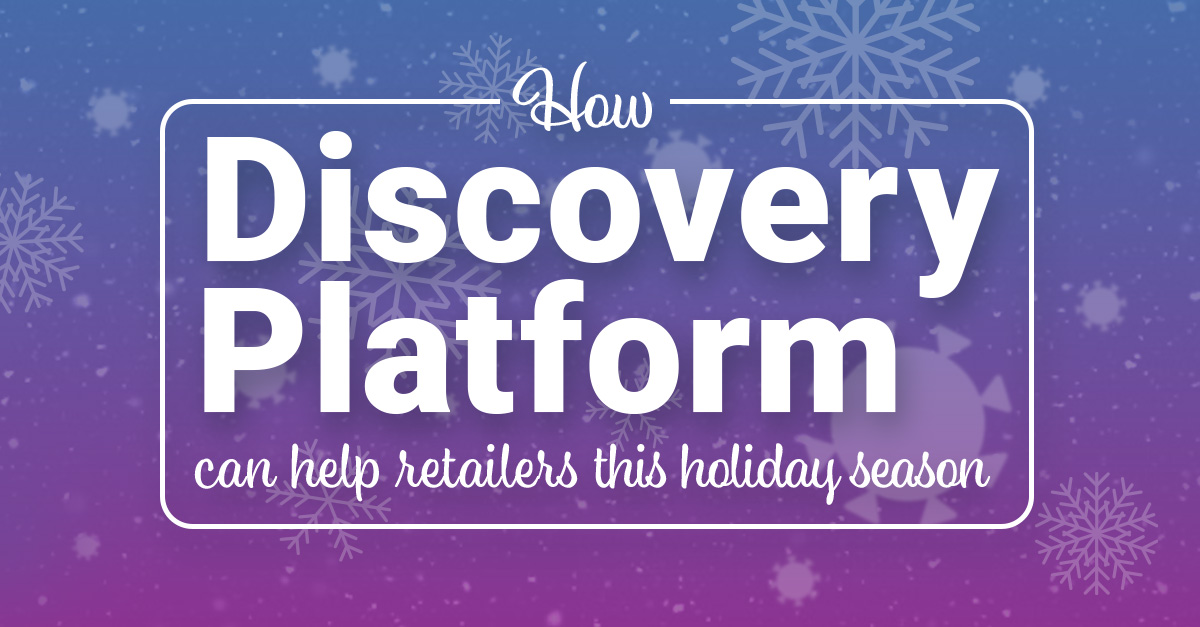 It's no secret that the COVID-19 Delta variant is threatening holiday plans across the country. As CDC mandates change and the flu season matures, we're asking big questions that impact businesses and marketers across the country:
Will customers mostly stay at home and order online? Or will people drive to the store and fly to family gatherings? The answer is probably both—but, as we've learned, a lot can change overnight. And we want to be prepared this time around.
While many of us make vacation plans with a "wait and see" attitude, we want firmer footing at work. To cope with uncertainty, holiday marketing strategies straddle assumptions and require agility.
To protect some of the biggest campaigns of the year, marketers need the ability to:
Monitor changing customer behaviors during flu season.
Track marketing KPIs for campaign performance and quick adaptability.
Pivot audience targeting strategy when safety guidelines change.
We built Discovery Platform to give you all three so that you can execute your marketing strategy with confidence. Discovery is built on top of robust consumer data and the best-in-class Identity graph that Experian is known for. It offers turn-key activation capability to keep your marketing campaigns agile and efficient this holiday season.
Here's how you can use Discovery Platform to protect your marketing interests from rapidly changing safety guidelines.
Track store traffic against competitors

Discovery Platform enables Experian clients to keep a tap on their store traffic and relate it to how competitors and overall business category is doing.  Monitoring these trends can help marketers adapt to changing consumer behaviors as flu season evolves.
Track marketing KPIs

Tracking and adjusting ongoing campaign targeting strategy remains a top priority throughout the pandemic, especially during colder, winter months. Discovery enables you to evaluate your campaign targeting strategy in relation with your loyalty card shoppers and in-flight campaign KPIs to drive higher return on ad spend and Customer Lifetime Value. With Discovery's OmniImpact integration clients can even conduct control test measurement studies.
Pivot campaigns quickly

You can use Discovery's Audience Engine integration to build and deploy custom audiences to social, digital, email and Connected TV partners. This gives you the ability to quickly pivot campaign channels once you detect changes in consumer behavior or dips in campaign performance.
The sales and customer data flowing into Discovery Platform puts all the insights you need in one place to inform your team's next marketing strategy.
Watch our Discovery Platform demo or contact us to learn how Experian can help you create more effective, agile marketing campaigns for the holidays.