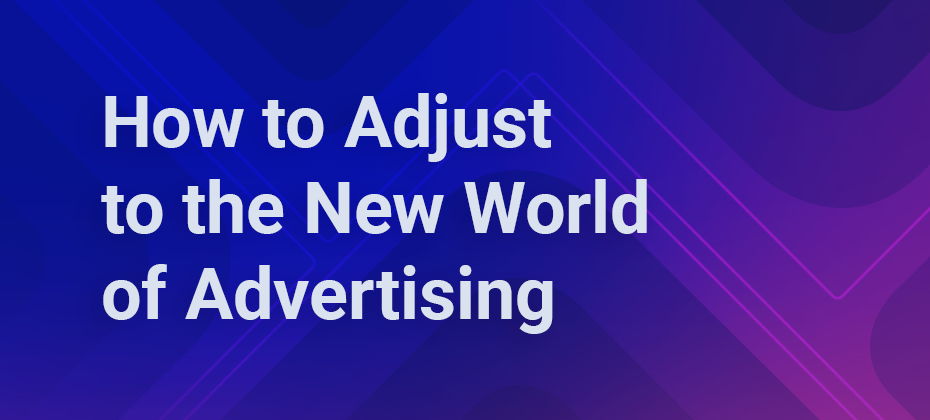 Fluctuation in consumers' behaviors and preferences during the pandemic has prompted a shift in the practices and patterns that we are accustomed to. Powerful market forces are emerging as society builds a new normal, forcing marketers to rethink their strategy, activation, and measurement.  
It is important for marketers to understand the forces that influence the industry, and to learn about alternative approaches that can be applied to help reach their goals.  
In our recent webinar, 'How to Adjust to the New World of Advertising,' Experian's Chris Feo and guest speaker Tina Moffett, Principal Analyst at Forrester Research, lead an in-depth discussion of the market dynamics and developments guiding us to this new era of advertising. They talked about: 
The pandemic changing consumer behavior

 

Emerging media channels 

 

Data deprecation

 
The pandemic and increased media consumption
The pandemic caused seismic shifts in consumer behaviors and business operations. Work from home became the norm, consumers made drastic changes in their routines, and businesses had to adjust to new operating models as local economies shrank and supply chains strained. As stay-at-home orders were put into effect, consumers increased their media consumption drastically as more time was spent at home in front of their devices. According to Forrester, by June 2020, 48% of US online adults subscribed to at least one streaming service, while 34% had signed up for multiple. 
Forrester contends that: 
Social and online video/OTT will grow fastest among other categories of ad spend 

 

Connected TV outpaces other video advertising channels 

55% of consumers plan to continue watching movies at home rather than in theatres after the pandemic

 
Data deprecation 
The ways that marketers can personalize content and measure the effectiveness of campaigns is changing with data deprecation. Consumer preferences, regulations, and technology providers are evolving the way advertisers understand consumers, causing changes to existing identity-based marketing strategies. According to Forrester, 66% of marketers are investing in first-party data collection strategies to adapt to these market forces. 
Marketers need to adjust 
Demand for a new advertising approach  
Changes in consumer behavior, evolving media consumption patterns, and data deprecation have marketers looking at new approaches to targeting and measurement. However, with the future uncertain in many of these areas, marketers need to test and experiment to determine which approach is best for them in particular use cases.  
Shifting to a new world of experimentation 
Advertisers need to start by assessing their current environment to determine where they have exposure today, which methods of identification they are using, and how those channels may be impacted by the market forces outlined earlier. From there, they need to start asking themselves how they can assess identity in the future or if there is another way to approach advertising in that specific channel.  
There are specific areas where marketers can look to make investments in terms of experimentation: 
Adoption of cleanrooms to support analytics and audience targeting

Investment in first-party data to overcome the issue of data deprecation

Shifting to a value-based, omni-channel advertising mindset to address customers' needs

Investment in data-savvy resources to manage media insights

Adoption of consistent cross-platform advertising metrics and currencies to inform better planning
If you missed our recent webinar 'How to Adjust to the New World of Advertising,' you can listen to the full discussion here.