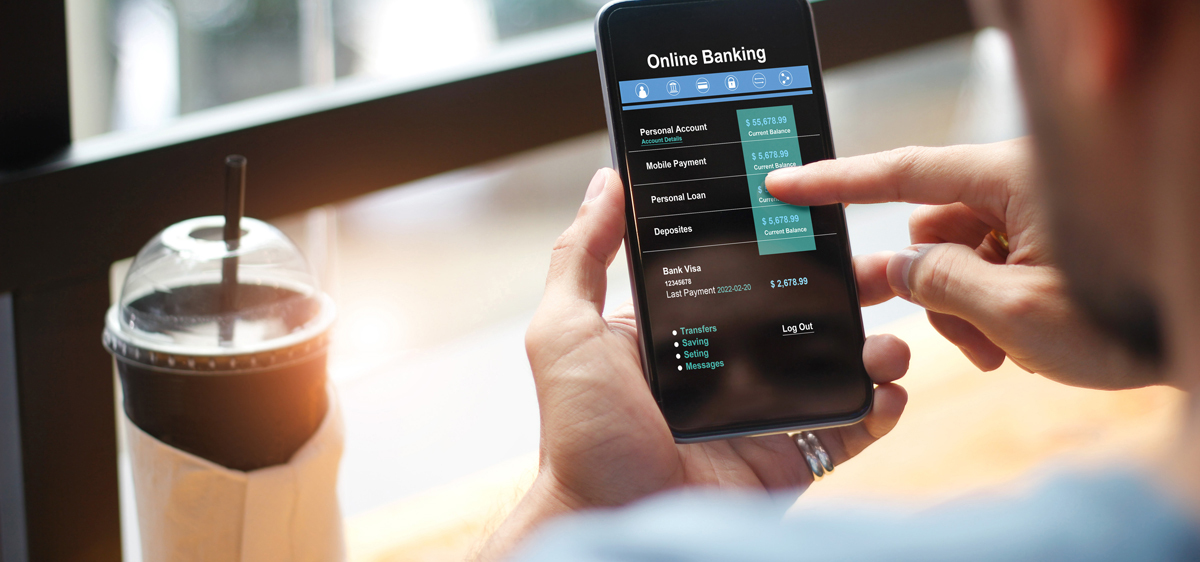 People's changing behaviors to safeguard their health during the ongoing global Coronavirus pandemic has fueled a massive shift to digital channels. As people's day-to-day routines and behaviors shift, so too is the attention on businesses to find new ways of staying relevant to their customers.
Two-thirds of consumers are staying loyal to the businesses they preferred prior to Covid-19.
20% increase in overall online transactions – a 41% increase in online grocery shopping, 40% increase in applying for loans online, and a 22% increase in food delivery or takeout.
50% of consumers surveyed expect to increase their online transactions even more in the next 12-months.
Uncertainty for what the next 6-12 months will hold has people and businesses vacillating between optimism and pessimism.  Some likely contributing factors could be public health gains and setbacks for containing the virus, some businesses opening only to close again, and the prospect of some students returning to school in-person and while others go remote – and what all of that means for economic recovery. At the time of our study (June 30 -July 7, 2020), some lenders and retailers are demonstrating more confidence than others, while consumers – many already feeling depleted – are expecting and bracing for an expected second wave of Covid-19. 
Consumer financial hardship
65% of people believe their country has not yet recovered from the economic impact of the pandemic.
30% of consumers reported a decline in household income; India saw the largest household decline at 43%.
The number of people having difficulty paying their bills has doubled since Covid-19 began.
Businesses operational challenges
53% of businesses believe their operational processes have mostly or completely recovered since Covid-19 began. The U.S. (80%) is the most confident and Germany (27%) is the least.
Top challenges faced by most businesses globally are the health and safety of their employees and customers, adjusting operations to support customers, and managing increased demand across channels and functions.
1 in 5 businesses surveyed lacks confidence in the effectiveness of their credit risk and collection decisions since Covid-19 began. 
Beyond their intense focus on the safety and security of their employees and customers, our research shows that businesses are making strategic investments – to give consumers greater access to goods and services, and to better manage their customer relationships. They're also exploring automation and cloud technology to relieve operational constraints. Whether it's a lender providing financial assistance to small businesses and loan re-payment options to customers or it's a retailer providing essential supplies and services to people who need it most, helping people and delivering on expectations for secure, relevant customer experience is top of mind.
Top areas of investment: strengthening the security of mobile and digital channels, new credit risk analytics, and the creation of artificial intelligence (AI) models and increasing digital customer acquisition and engagement.
Top 3 solutions businesses believe will improve operational efficiency when supporting customers' financial needs are automated decision management, cloud-based applications, and artificial intelligence.
60% of businesses plan to increase the budget for analytics and credit risk management. Businesses in the UK, U.S., Australia, and Spain have already increased the adoption of AI and advanced analytics.
To solve for the lack of economic precedent, 51% of businesses say they're asking customers to contribute more information/data and 49% say they're exploring new or alternative data sources.
Download Experian's Decision Analytics Global Insights Report July/August 2020 and learn more about the impact of Covid-19 on consumer behaviors and business strategies