The interesting thing about fraud is that it's always changing. Fraudsters are getting smarter, and fraud threats are constantly evolving. Businesses need to be agile and prepared to quickly shift their fraud strategies to stay a step ahead of emerging fraud threats. Traditionally, it's been very difficult for businesses to keep up – every time they see a shift, new fraud signals must be employed, which means looking at new intelligence signals in order to counter that fraud and then moving through a process of procurement and qualification, and then implementation and integration, of fraud services in order to manage the change.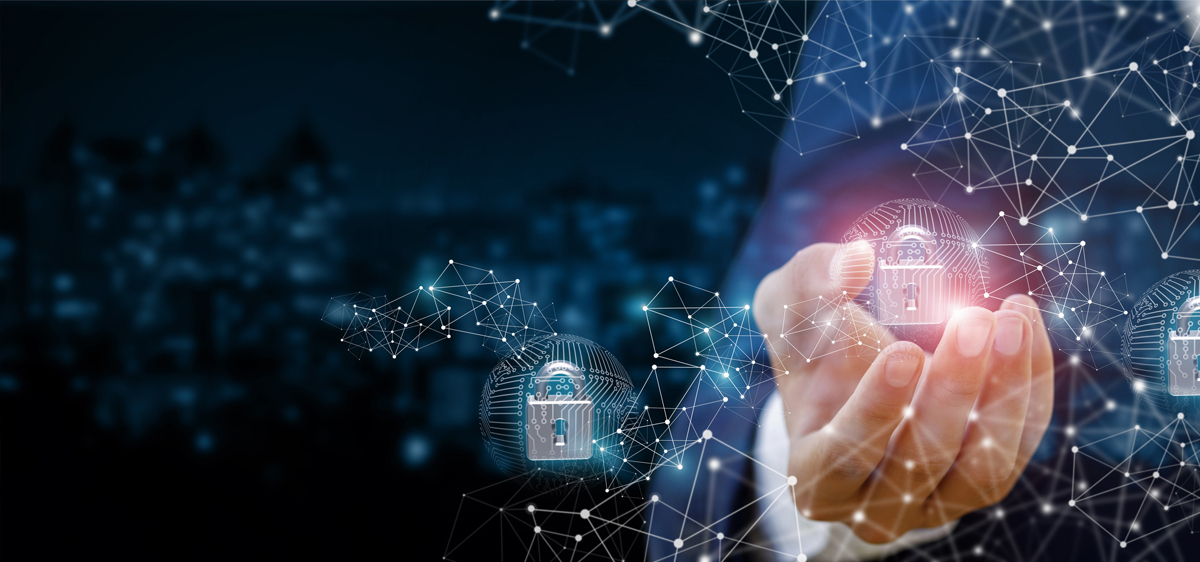 With time of the essence, businesses can no longer wait months to react. They need to be able to react in real-time.
Biggest threats for 2020
Covid-19 has accelerated online payment transactions, making way for massive cyber security and data fraud concerns among banks and retailers.
The idea of doing more digital business, picking up customers digitally, providing a great digital experience is going to be more and more important as we move through the pandemic. Even businesses which traditionally see most of their customer traffic through bricks and mortar might start to see that shift.
All of this means that there is more opportunity for fraudsters to be part of the process and to take advantage of that digital interaction. The risk of fraud is going to increase as more people go digital – In part because of sheer numbers, and in part because more of the people who are going online now maybe doing so for the first time. So companies and consumers alike are less prepared for that kind of interaction.
Account opening is likely to drop because of Covid-19, but we should expect to see a sharp increase in account take over fraud. There are a lot of people who are being forced to go online now to transact. They may need to turn to ecommerce. They may need to look at online banking to move their banking online. But the point is, they may never have gone online to perform these tasks before.
Many vendors have been rapidly rolling out new technology solutions to help banks and retailers manage this new online demand, which has potentially exacerbated digital fragmentation, privacy concerns, and governance expectations.
The importance of continuous risking and self-service
The speed at which fraudsters adapt to new technology and behavior has always been a problem, but now that we are seeing sudden and unpredictable change, reacting at speed with new fraud strategies has never been more important for businesses.
Typically, businesses need to move through validation, contract and then integration in order to do this – making for a long and tedious (not to mention expensive) process.
The new release of CrossCore will pre-qualify fraud and intelligence services so that they are pre-integrated meaning that businesses can choose how they want their transactions to be processed, which fraud and identity services they want to use, and they can do so through simple self-service.
There is also a feedback loop where reports are generated on how much fraud was detected. Businesses can access their feedback loop almost in real-time and see if their fraud strategies are working or not, and then adjust things as they go.
Customer experience when all of your customers are online
The ability to passively and strongly identify a customer is a difficult balance to strike when the goal is not to inconvenience the user. And now that most consumers are running their lives online, they demand not only a secure experience, but a convenient one too.
To achieve this, a lot of signals about that person are collected. These range from device characteristics and who it is registered with, to behavior on the device and whether these signals match up to the same person.
In order to process this data, the signal streams that come in must be considered and then almost in real-time, fraud analytics allow a decision to be made on whether the interaction is with a genuine person or a fraudster.
To be able to reduce friction while passively and strongly identifying a person, advanced analytics becomes integral.