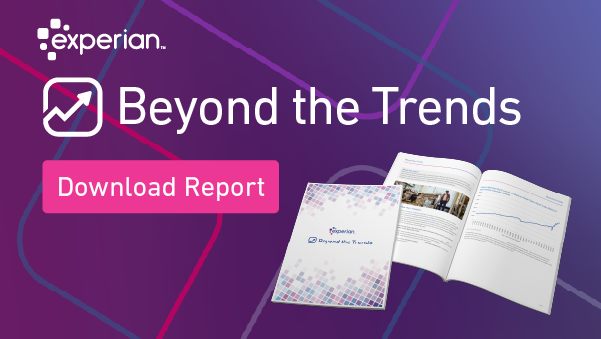 If the current economic cycle has you craving more insight into the small business sector you have come to the right place. We are delighted to release the Spring 2023 Beyond The Trends report. This release finds credit markets remaining largely open across risk tiers, but small business lenders will be more sensitive to market factors such as labor, wages, inflation, global supply chain disruptions, sanction activity, and rising delinquency trends as small businesses look for growth as consumer spending although strong, begins to moderate.
Here are a few highlights contained in the latest report:
Inflation-adjusted income has risen for seven-consecutive months
Consumers spend as income acceleration continues. This spending increase does not mean that consumers are getting more value or products for the purchase volume. It also does not mean that spending is hitting all sectors of the market. Retail spending slowed in February for department stores, restaurants, and bars. Consumers continue to spend on vacations, up 17% (Bureau of Economic Analysis), and luxury goods through the first part of the new year. This behavioral volatility in spending may have retailers reconsidering their strategy for the remainder of the race. Costs are still elevated, and that cuts into the buying power of the average consumer.
Inflation appears to have peaked, but moderation has been slower than expected. Consumers may see some relief as price acceleration eases, fuel costs decline, and food inflation cools. However, service industry inflation and shelter costs are expected to remain elevated.
Factory and manufacturing velocity follow consumer demand
As retail-focused supply chains return to pre-pandemic efficiency and shipping container costs decline, retail spending slowed in February. Retailers are cautious in pre-order inventory volume for 2023 due to concerns about economic instability.