Data Literacy Project: Building a Data Literate Workforce w/ @PaulMalyonData @analytics_time (Episode 70) #DataTalk
Every week, we talk about important data and analytics topics with data science leaders from around the world on Facebook Live.  You can subscribe to the DataTalk podcast on Google Play, Stitcher, SoundCloud and Spotify.
In our latest #DataTalk, we spoke with Paul Malyon and Jordan Morrow about the Data Literacy Project, a global community launched by industry leaders which aims to ignite discussion and develop the tools needed to shape a successful, data literate society.
This data science video series is part of Experian's effort to help people understand how data-powered decisions can help organizations develop innovative solutions.
To keep up with upcoming events, join our Data Science Community on Facebook or check out the archive of recent data science live videos. To suggest future data science topics or guests, please contact Mike Delgado.
About Jordan Morrow
Jordan is the Global Head of Data Literacy at Qlik, helping individuals and organizations realize their data and analytical potential by bringing to light and enhancing skills in data literacy. When not found within data and analytics, I can be found with my family or trail running the mountains of Utah. Follow him on Twitter and LinkedIn.
About Paul Malyon
Passionate about helping others get the best from good data, Paul is responsible for Thought Leadership and Data Literacy at Experian. He is a recognised advocate for transparency, privacy and data informed decision making and spends the majority of his time helping colleagues and businesses get the best from the growing deluge of data.
Paul is a leading advocate of Open Data and Transparency and was an independent ministerial advisor to the UK Government as part of the Open Data User Group between 2012-2015. He is also an Advisory Board member for the Data Literacy Project.
Outside of his time with Experian, Paul has experienced the cut-and-thrust of Tech start-ups and had a stint at the world's 3rd largest retailer. With a constant focus on using data for good, Paul has lived and breathed the challenges faced by businesses of all shapes and sizes for over a decade.
To learn more about Paul, follow him on LinkedIn and Twitter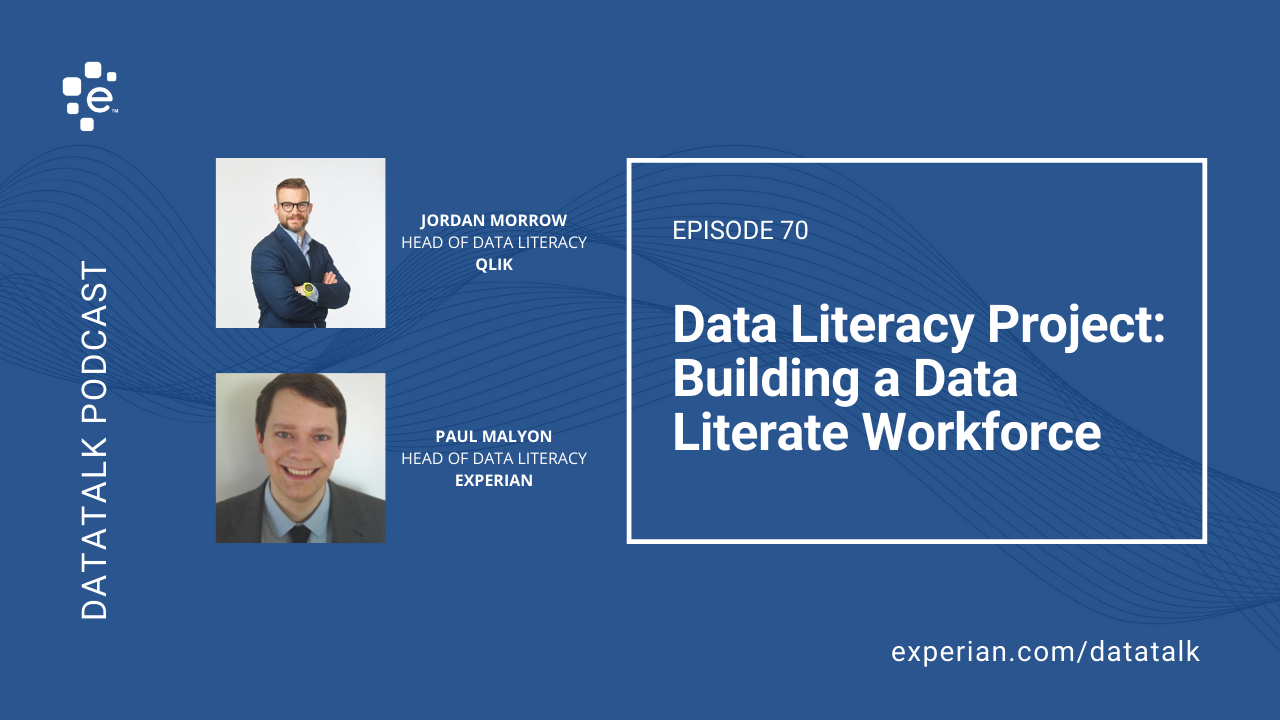 Check out our upcoming data science live video chats.