Fitness on a Budget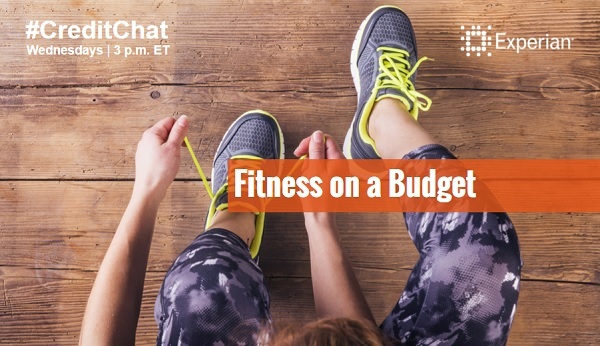 This week's #CreditChat highlighted ways to stay fit on a budget. The panel included: Chivon John– Wellness and Biz Strategist, Mental Health Advocate and Founder of Secrets of a Side Hustler, Rod Griffin– Director of Public Education at Experian and Mike Delgado– Social Media Community Manager at Experian.
View the discussion on Blab.
If you have ideas for future topics and guests, please tweet @Teena_LaRo.
Questions We Discussed:
Q1: Why is it financially beneficial to stay fit?

Q2: What are fun and free/inexpensive workout ideas?

Q3: What are fun exercise activities to do with a friend?

Q4: What are some fun ways parents can exercise with their kids?

Q5: What are great ways to stay fit indoors when it's too cold or rainy outside?

Q6: How can you exercise while at the office?

Q7: What household items can be used to help you workout?

Q8: Where can you buy inexpensive fitness clothes and/or equipment?

Q9: Any final tips for those who want to stay fit and frugal?
View the Complete Discussion on Storify:
Join our #CreditChat every Wednesday at 3p.m. ET on Twitter and Blab.im.
If you've never heard about #CreditChat, here is a brief overview:
Recent Chats on YouTube & Twitter