The Spending Diet Resolution
Have you participated in a spending diet? Do you have trouble sticking to your financial goals? In this week's chat, we talked about how a spending diet might help you stay motivated to achieve your goals. The panel included: Eliza Cross– Author, blogger and founder of HappySimpleLiving.com and the January Money Diet, Debbi King– founder of the ABCs of Personal Finance and DebbiKing.com, Rod Griffin– Director of Public Education at Experian and Mike Delgado– Social Media Community Manager at Experian.
Join us on Twitter by using the #CreditChat hashtag – and tune in to the discussion on Blab.
If you have ideas for future topics and guests, please tweet @Teena_LaRo.
Questions We Discussed:
Q1: What is a spending diet?

Q2: Have you ever put yourself on a spending diet? How did it go?

Q3: How do determine what areas in your spending need to be trimmed down?

Q4: What should you do with the money you're saving?

Q5: How do you stay motivated to stick with your spending diet?

Q6: How do you measure success of your spending diet? (weighing in)

Q7: What financial temptations could derail your spending diet?

Q8: How do you get back on track if you break your spending diet?

Q9: Any final tips to help those with starting their spending diet?
Top Tips from this Week's Chat: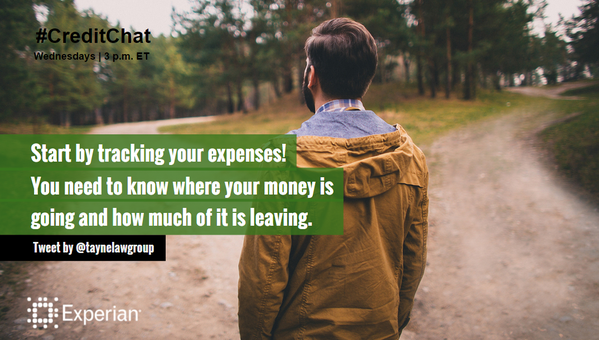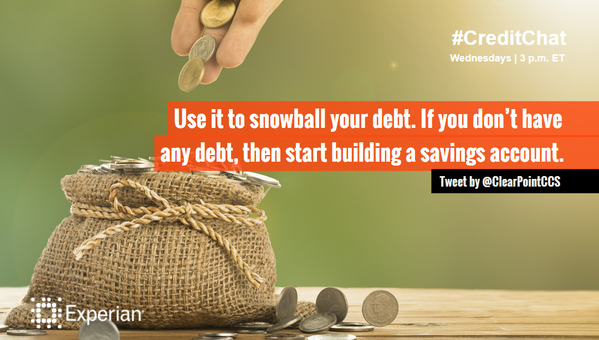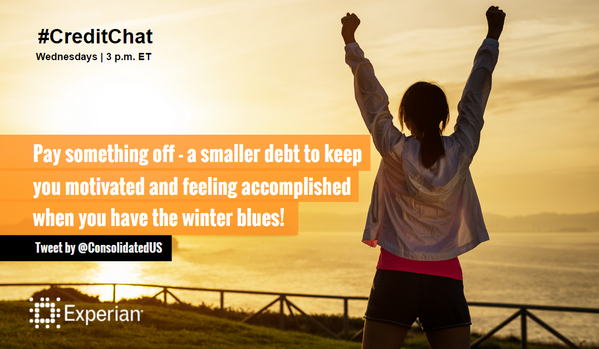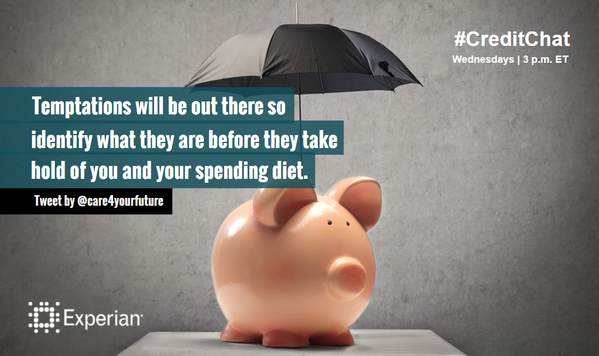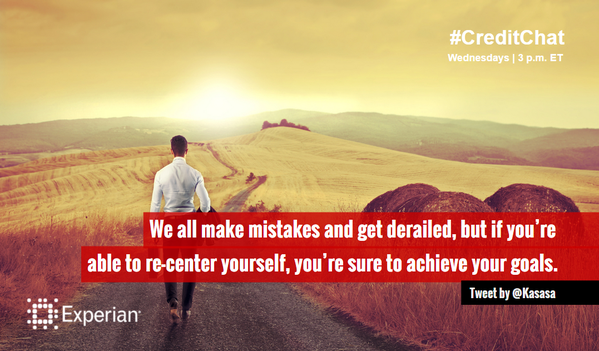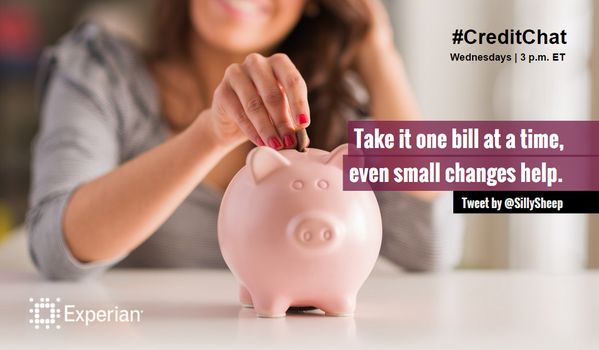 View Complete #CreditChat Conversation on Storify:
Join our #CreditChat every Wednesday at 3p.m. ET on Twitter and Blab.im.
If you've never heard about #CreditChat, here is a brief overview:
Recent Chats on YouTube & Twitter
Credit in the Classroom: What Teens Should Know About Credit
Retirement and Estate Planning