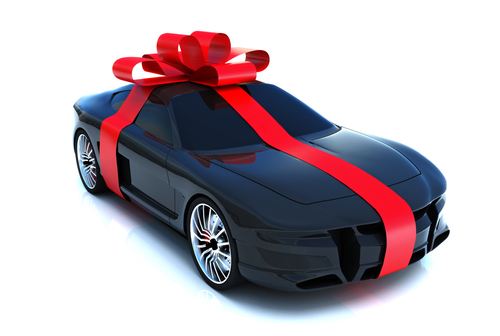 With less than a month left in the year, what does your to-do list look like? Finish holiday shopping? Jotting down your resolutions for the new year? Or perhaps you plan on heading down to the car dealership to take advantage of the great end of year sale offers. If it's the latter of the three, you might just be in luck, because it's a very good time to purchase a new vehicle.
According to Experian Automotive's Q3 State of Automotive Finance Market report, the average interest rate for a new vehicle loan hit 4.27 percent, down from 4.53 percent a year ago. This marks the lowest rate we have seen, since Experian began publicly reporting the data in 2008.
The good news doesn't stop there. Lower interest rates have also given car shoppers the ability to keep payments down when taking out a larger loan. Just as interest rates for new vehicles have hit the lowest point since 2008, the average amount financed has reached its highest point. In Q3, consumers purchasing a new vehicle took out an average loan of $26,719, approximately $750 more than the previous year.
Another way we have seen consumers keeping those monthly payments low is by taking out slightly longer loans. The average loan term for a new vehicle was 65 months in Q3, up one month from Q3 2012. This coupled with low interest rates have kept the average monthly payment for a new vehicle relatively flat, only up $6 from last year.
Other findings from the report include:
• Leasing accounted for 27.22 percent of all new vehicle financing in Q3, up 24.40 percent last year
• The average monthly lease payment was $404 in Q3, down from $409 in Q3 2012
• The average credit score for a new vehicle loan dropped to 753 in Q3 2013 from 755 in Q3 2012
• The average credit score for a used vehicle remained flat year-over-year at 668
• Average monthly payments for used vehicles remained flat at $350
For more information on this report, or to attend a webinar discussing additional findings, please visit www.experian.com/automotive.