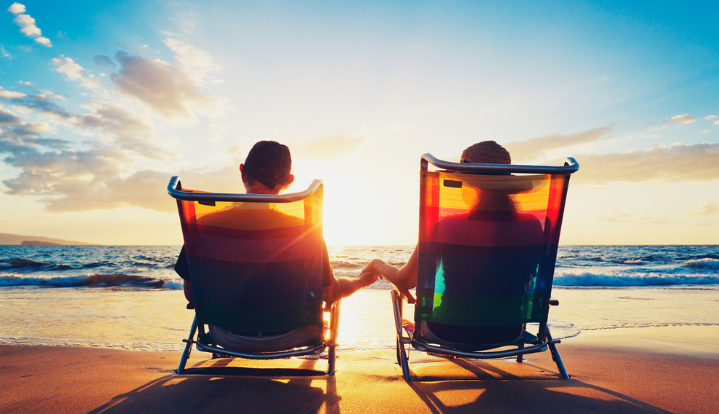 This guest post is by Gail Cunningham, Vice President of Membership and Public Relations, National Foundation for Credit Counseling (NFCC).
Experian's recent State of Credit Study revealed that The Greatest Generation has something else to brag about: responsibly managing credit. And that's no small achievement considering that some of these folks have 50 or more years of credit history under their belt. That's a lot of on-time payments.
If you fall into the 65+ age bracket, congratulations! You've done a lot right. Now let's keep a good thing going. Here are some tips to help you stay financially healthy moving forward:
  Make financial decisions with your head, not your heart. This is difficult to do when a family member reaches out to you for financial help. But remember, you won't be in a position to help anyone if you can't support yourself, so think of ways that you can assist family members without putting your own finances in jeopardy.
Stay alert about protecting your identity and personal financial information. Seniors are prime targets for scam artists. Never provide personal information over the phone unless you initiated the call, and if you receive an email requesting financial information, don't respond. Phony emails can look very real, so play it safe by picking up the phone and calling the sender. Make your wallet a little lighter by removing your Social Security and Medicare cards, as these can be the gateway to your personal information if they fall into the hands of a criminal.
Get your financial ducks in a row. Know your retirement options in order to maximize your benefits. The decisions you make when leaving your job, beginning Social Security or signing up for Medicare can have long-term implications. Also, review documents such as your will and medical power of attorney to make sure they are up-to-date. Getting advice from a professional in advance of major decisions will pay for itself many times over.
Take care of yourself. Medical costs can increase substantially for people as they age, and there are currently many unknowns around healthcare. Therefore, it's important to do what you can to avoid any unnecessary medical issues. Embrace a healthy lifestyle of eating right and exercising to help keep medical and prescription costs down.
Don't be shy about taking advantage of age-based discounts. There are many perks for people in their 60's, 70's and beyond. Look for travel discounts, cheaper cell phone plans, and special discounts at restaurants and movies to make date night even better!
The bottom line is to stay the course and not abandon the financial values that have served you well and gotten you where you are today.