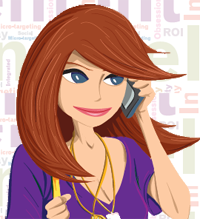 Hi, Dana here with an update on my holiday shopping post from before Thanksgiving. Like I thought, I was able to get most of my shopping done that Black Friday weekend. It was all pretty fast and easy, but I did have one not so great experience too.
My sister knew I was going to get something for my niece, so when she got an email from Toy World that everything would be 50% off on Black Friday she forwarded it to me to let me know. I was thrilled. I had done some searching for good toys this year and had some ideas. While I normally would shop online, the Toy World coupon said the 50% off was in-store only so I braved the crowds for a good deal.
Unfortunately, when I got there I learned that the email was wrong – only select items were 50% off and others were buy one, get one 50% off. I was pretty upset because the hottest toys were the ones excluded from the deal. I came all that way based on the email. I wound up getting a gift, but I could have saved myself the hassle and long lines, especially since I didn't get a deal that was different from any other day.
That was a rough start to the shopping weekend, but, no worries, things improved. I have to tell you about my best shopping experience – I've been telling everyone! This year I used Pinterest to see what my mom has had her eye on lately. One of her pins is a food processor and I think that's a perfect gift for her. I'm a card holder and reward member at Aaron's department store and I know they carry some really nice kitchen appliances. They also happened to send me great Cyber Monday coupons in the mail – it was perfect timing. I went online on Cyber Monday, used the promo codes from the coupons and not only got great deals, but got free shipping too! How easy was that?! They also sent me shipping notifications so I knew exactly when to expect the package.
I am really happy that I got something great for everyone on my list and now have time to enjoy the rest of 2012. I hope you enjoy it too!
XOXO,
Dana
Editor's note: You can tell that Aaron's knows Dana. They used their direct mail piece to send her online offers because they know that's her preferred purchase method. They've won her over once again and created a brand advocate. Learn where your company stands in your marketing efforts today, and how you can help move efforts forward to ensure your customers have good experiences like Dana had with Aaron's, and avoid bad ones like her trip to Toy World.