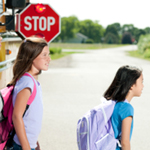 The annual back-to-school season is in high gear and Moms are preparing lists and sizing up their children's clothing and school-related merchandise needs. It's an important time of year for retailers, as apparel, shoes, electronics, furniture, computers, backpacks and school supplies will account for the bulk of consumer spending during the back-to-school shopping season.
Many marketers have historically grouped the back-to-school audience into one collective segment of households with school-age children.  This leaves money on the table because there are better ways to target Moms with kids when developing a back-to-school promotional strategy.  Just like the inventory of new clothes and notebooks that retailers have neatly arranged on store shelves, families with school-age children come in an assortment of sizes, shapes and colors.
What is the most effective way to segment the back to school audience?
This begs the question ""  Marketers can always turn to basic data elements for segmentation.  These include age and gender of children, number of children in the household, parent's age, household income, and the full spectrum of school classifications (preschool, elementary school, middle school, junior high school, high school, etc.).  Though a more powerful approach would be to utilize a segmentation methodology that recognizes the lifestyle and behavioral differences among households that are most likely to contain school-age kids.
Here are three snapshots of family-oriented, children-centric market segments that are highly likely to be responsive to a wide variety of back to school promotional offers.  All three segments have been selected from Experian's Mosaic lifestyle segmentation solution.
Babies and Bliss
Description: Babies and Bliss represent the premier lifestyle for large families in America.  With a majority of households containing at least five people, this segment is a haven for large broods living in new suburban subdivisions.  Parents in this segment tend to be in their 30s and 40s.  There is a wide range of kids in these households, from preschoolers up to those in high school.  There is also money in this segment, reflecting the high educations and low six-figure incomes that come from dual earners employed in professional and technical occupations.
Some key traits of Babies and Bliss households include upscale tastes, large families, well-educated, conservative views, financially-savvy, convenience, and power shopping.
Implications:  Given their large families, it's not surprising that Moms from Babies and Bliss households are value-conscious shoppers who seek appealing deals for quality merchandise.  They carry coupons, like to comparison shop when buying expensive items and head to the clearance rack first whenever they buy clothes, which tend to be conservative in style.  In the mall, these Moms follow their children's lead but also remain very open to consider generic store brands rather than high-priced name brands.  They like to shop (it's practically a sport) and are happy to open their wallets at department stores, specialty shops, catalogs and online sites.  They especially pride themselves in being very Internet-literate.  With their jobs, kids and errands, they appreciate the convenience of shopping online and are receptive to email ads, sponsored Websites and Web page links.
Families Matter Most
Description:  A fast-growing segment, Families Matter Most consists of young, middle-class families in suburban locations leading active, family-focused lives.  Nine out of ten households have kids (nearly two-thirds have multiple kids).  These young, middle-class families have settled into a landscape of recently built subdivisions.  Many adult household members are urban exiles who've sought a suburban setting with room for kids to grow.  They are proud of their new homes, schools and shopping centers, where they can find everything they need just a short drive away.  Families Matter Most distinguish themselves by having adopted attitudes and routines to help them effectively juggle the responsibilities of work and child-rearing.
Some key traits of Families Matter Most households include sprawling families, family values, casual perspectives, price-sensitivity, credit revolvers, conformists and risk avoidance.
Implications:  Families Matter Most are casual in their attitude except when it comes to their children.  They take their role as parents very seriously, which they describe in conservative terms.  They avoid risks and feel little need to make a statement with their possessions.  As shoppers, Moms from Families Matter Most households are price-sensitive consumers who look for discount stores that offer durable and comfortable fashion.  They are worried about spending money impulsively and try to be informed consumers.  Most are happy to wear last year's fashions and they tend to zero in on a few stores that carry the affordable brands they prefer.  With their growing families they shop most often at discount and mid-market national chains including Target, Walmart, Kohl's, Toys R Us and Old Navy.
Cul de Sac Diversity
Description:  Cul de Sac Diversity consists of ethnically diverse, middle-aged couples with school-aged children.  This segment has an above-average concentration of Hispanic and Asian household members.  Nearly one-third of Cul de Sac Diversity adult members are foreign-born.  They are three times more likely to be bilingual compared to U.S. adults overall.  These upper-middle-class households are well on their way to achieving the American dream.  They believe in home and family, but also recognize the need to work to get ahead.  They look at their work as a career, not a paycheck, and are willing to give up family time in exchange for the opportunity to advance in their careers.
Some key traits of Cul de Sac Diversity households include ethnically diverse, bilingual, mainstream mindset, community-minded, tolerant and career-focused.
Implications:  Moms from Cul de Sac Diversity households like to shop with friends and family members in order to get everyone's opinions on potential purchases.  As consumers, they often seek status and recognition through their possessions.  They are attracted to designer labels and sometimes spend more on clothes than they can truly afford.  They like going to mainstream retailers to shop for their children including Kohl's and Macy's as well as sporting goods chains such as Dick's Sporting Goods and Sports Authority.  They are only moderately receptive to online advertising.
Deploying a back to school marketing strategy that treats all households with school-age children as one undifferentiated market is like creating a basic lesson plan and applying it to all grade levels of a one-room schoolhouse.  Instead, marketers are encouraged to study their target audience more closely.  With key insights in hand, they will have acquired the necessary prerequisites for graduating to a strategy that acknowledges the shopping characteristics and needs of a diverse and potentially lucrative audience of back-to-school Moms and their children.