Definition of an NHL and Non-NHL fan
The behaviors and preferences of National Hockey League (NHL) and non-NHL fans are compared in this report. Below are the definitions of each consumer type:
NHL fans are 18+ adults who are either "very", "somewhat", or "a little bit" interested in NHL
Non-NHL fans are 18+ adults who are "not at all" interested in NHL
Who Are NHL Fans?
Compared to 2006, there are 11 percent more American adults who are NHL fans*. And with 52 percent of its fans under the age of 45, the NHL's fan base is – for the most part – young.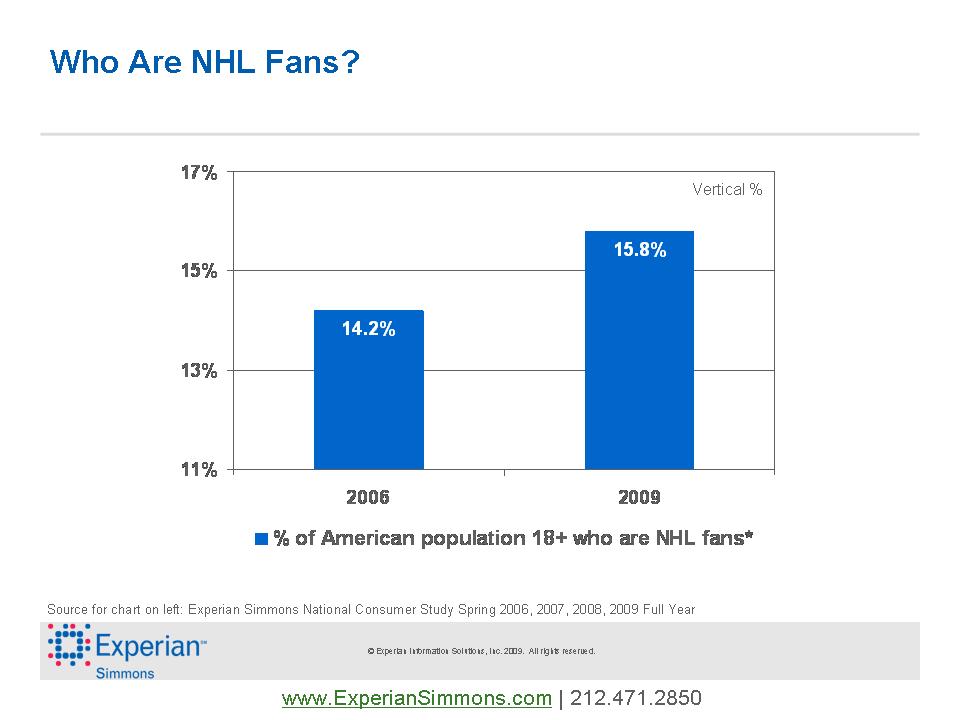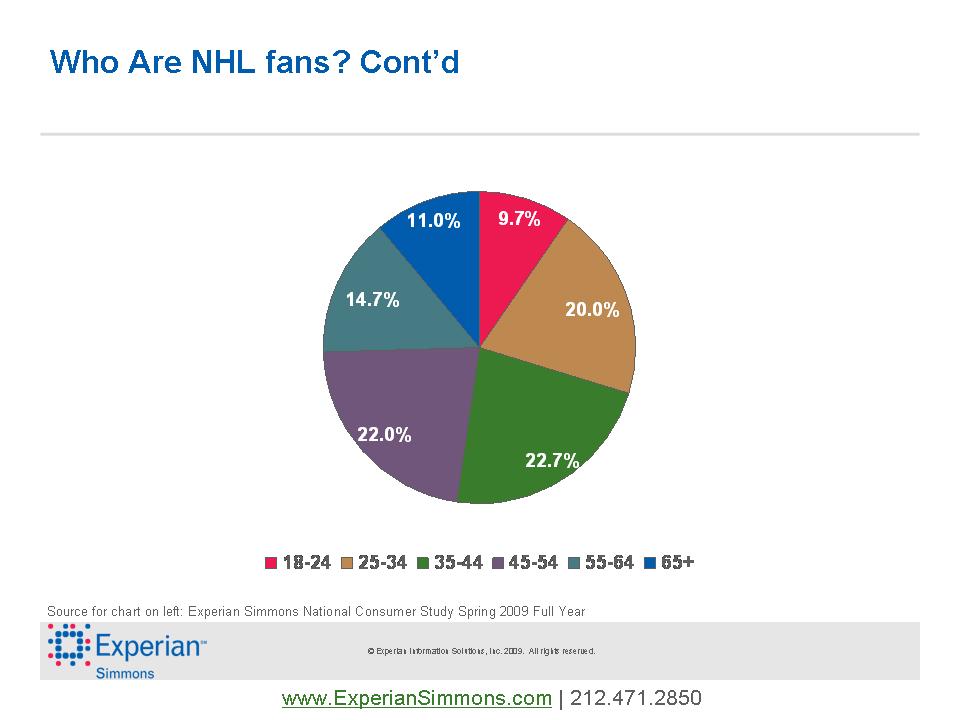 NHL Fans Are Educated and Well Paid
NHL fans are more likely than non-NHL fans to have graduated college and attained a graduate degree. The benefits of their higher education is clear as NHL fans are 64 percent more likely than non-NHL fans to personally earn an income of $150,000 or more annually.
Next we'll examine a few luxuries NHL fans enjoy: home-ownership, watches, and vehicles.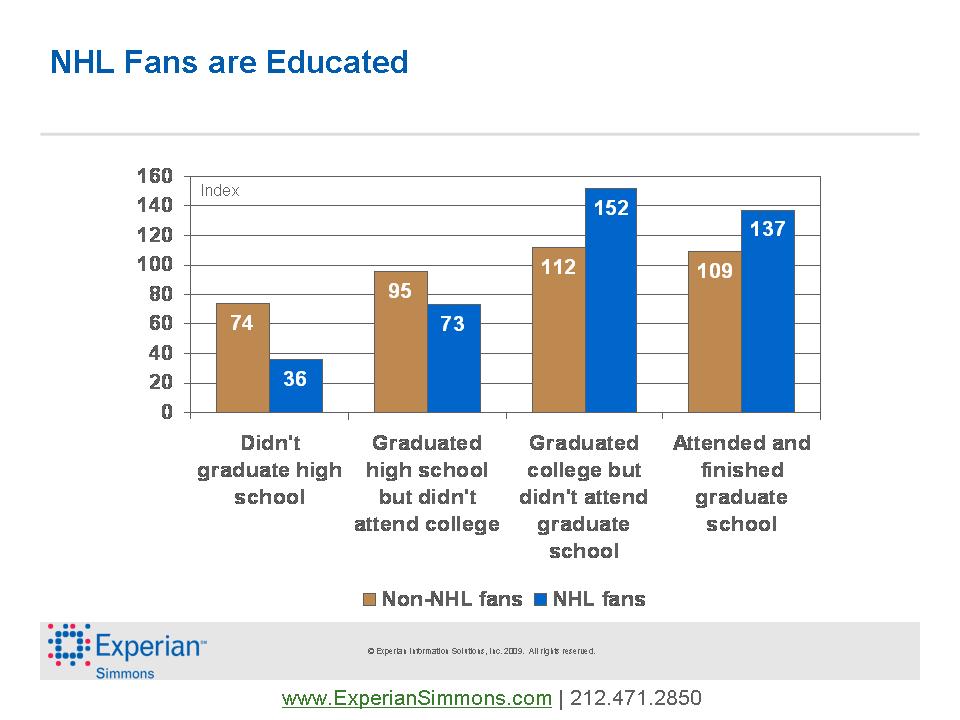 Home Owners
Seventy-seven percent of NHL fans own their place of residence. The graph below charts the percentage of NHL and non-NHL fans who own any resident type (includes house, condominium, co-op and mobile home). As illustrated, there are more NHL fans than non-fans who own homes that value at $300,000 or more.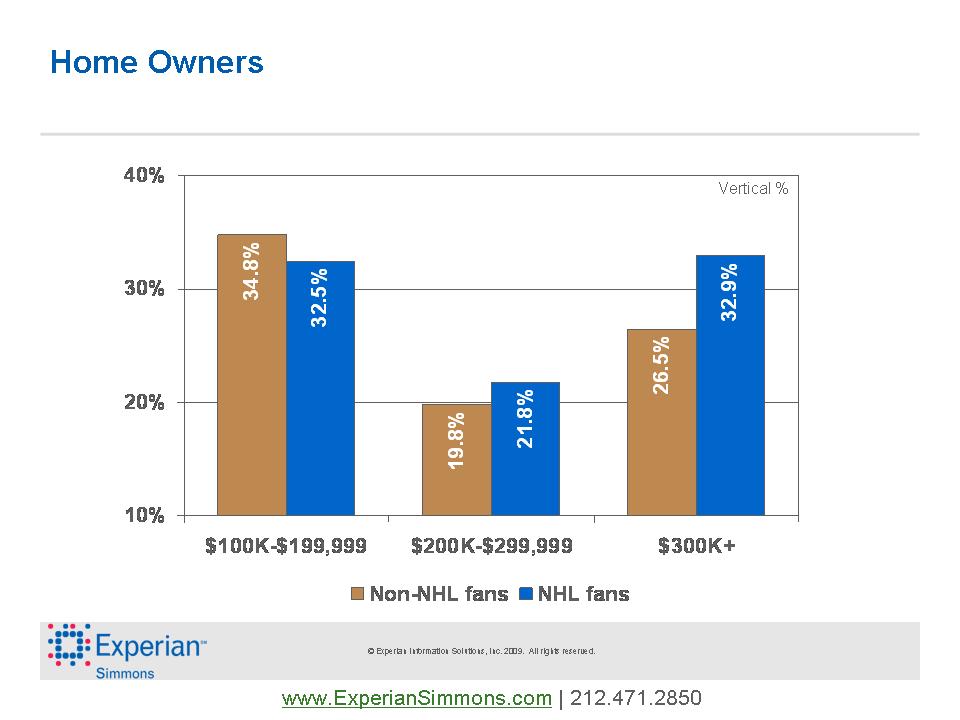 Watches
Twenty-six percent of NHL fans purchased a watch for themselves or someone else in the last 12 months and their tastes are not cheap. NHL fans are 2.6 times more likely than non-fans to have spent $500 or more on a timepiece.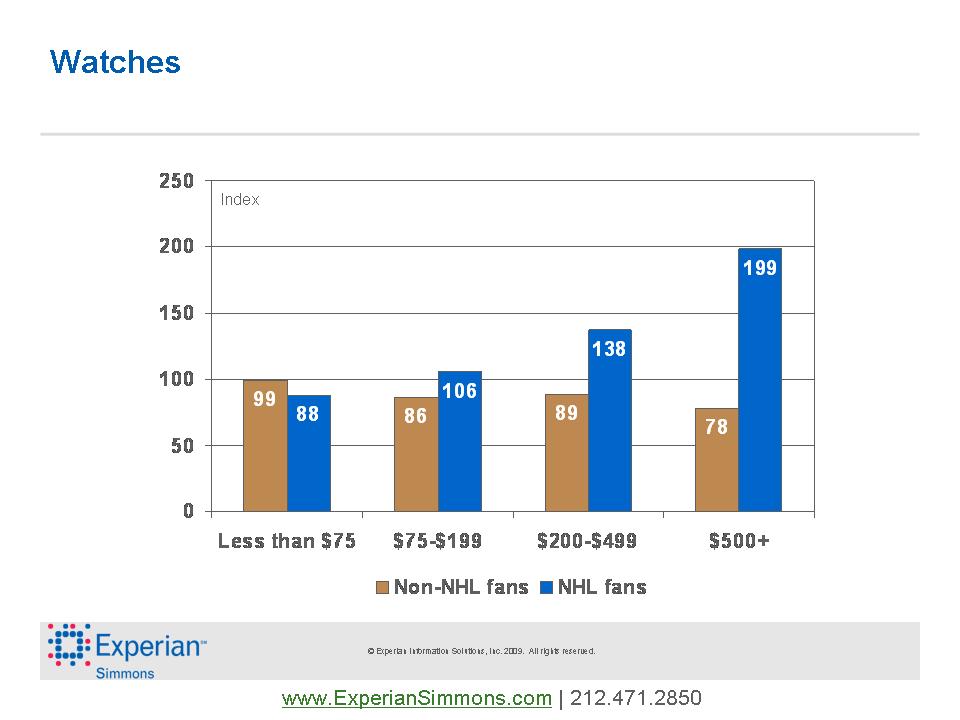 Vehicles
Similar to their watch purchasing behavior, NHL fans are willing to splurge on their vehicles. For their most recent vehicle purchase, NHL fans were 13 percent more likely than non-NHL fans to spend over $30,000.
Internet Purchases
NHL fans spend big online. During the last 12 months, NHL fans spent a total $9.9 billion on Internet purchases. Among those who made a purchase in the last year, NHL fans are 25 percent more likely than non-NHL fans to spend $1,000 or more online during the year. In fact, 41 percent of NHL fans who shop the Internet spend at least $500 online a year.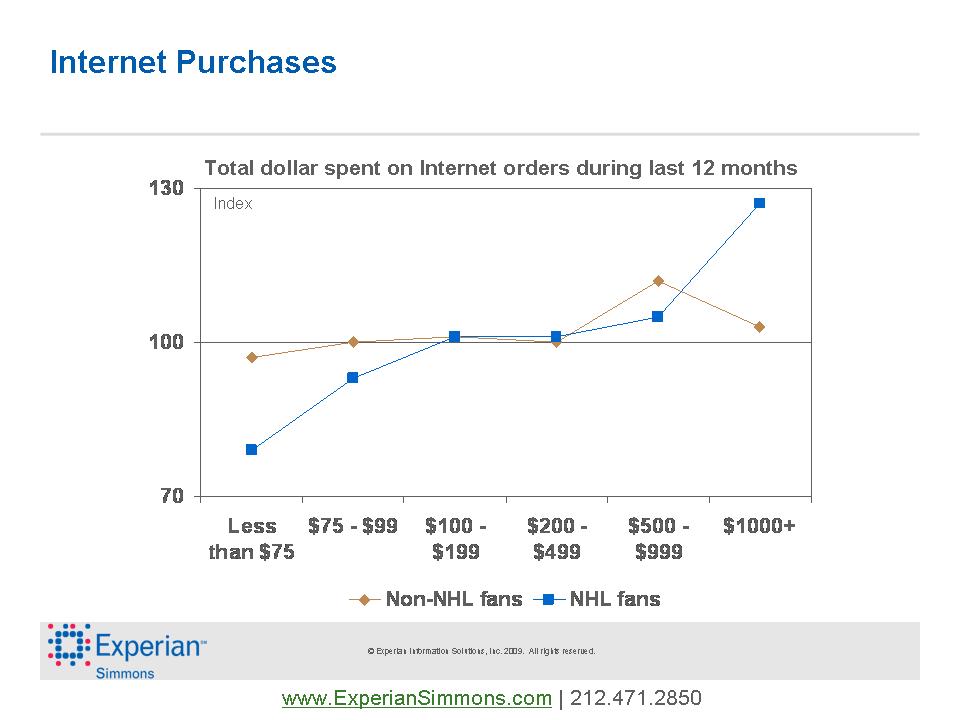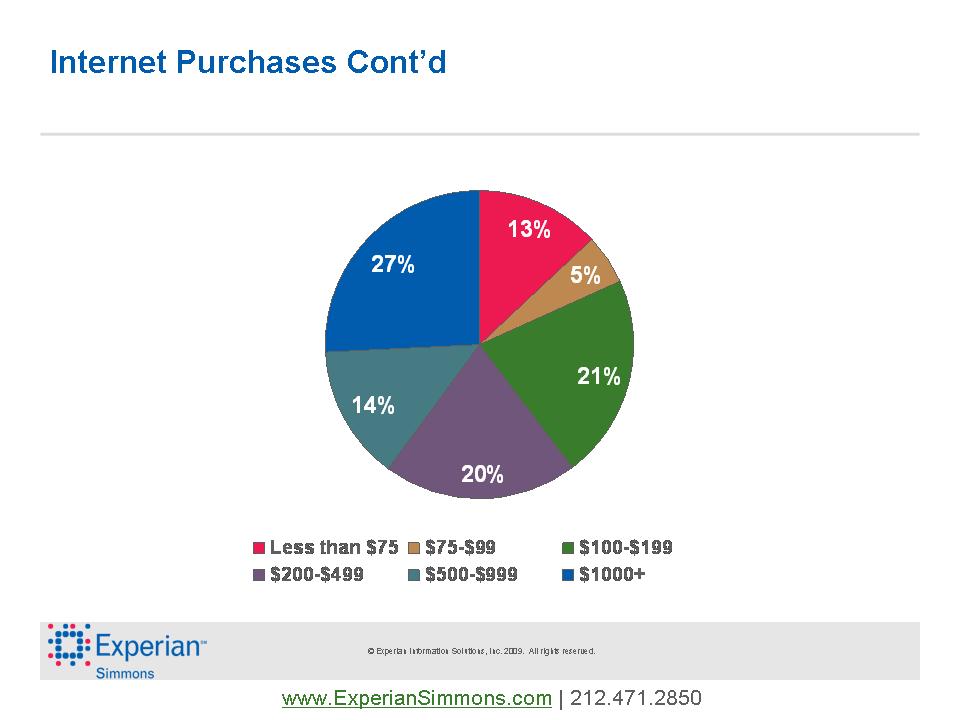 Business Purchase Decision Makers
The previous slides established that NHL fans have expensive taste and aren't troubled spending extra to purchase personal items. However, can the same be said for business-related purchases?
Indeed it can. Not only are there more NHL fans than non-fans making business purchase decisions, they're also 54 percent more likely than non-fans to spend $100,000 or more on office products.
Conclusion
The National Hockey League has a growing fan base that doesn't mind spending extra for products and services.