It's October, and you know what that means; leaves are changing, sweaters are being pulled out of the closet, pumpkin-flavored items are taking over coffee shops. For many marketers, this is the most exciting (and stressful) part of the year. Holiday marketing is ramping up, and it will only increase in intensity as the weeks go on.
Luckily, we're hard at work here at Experian, analyzing data from past holiday seasons to bring you the insights you need to make your holiday marketing programs successful. We've examined search and email behavior to compile a list of the most important days to email and trends that will help you delight your customers from now until the New Year.
You can access all of these insights in our Holiday 2015 Marketing Insights Calendar, which covers marketing trends from October through December.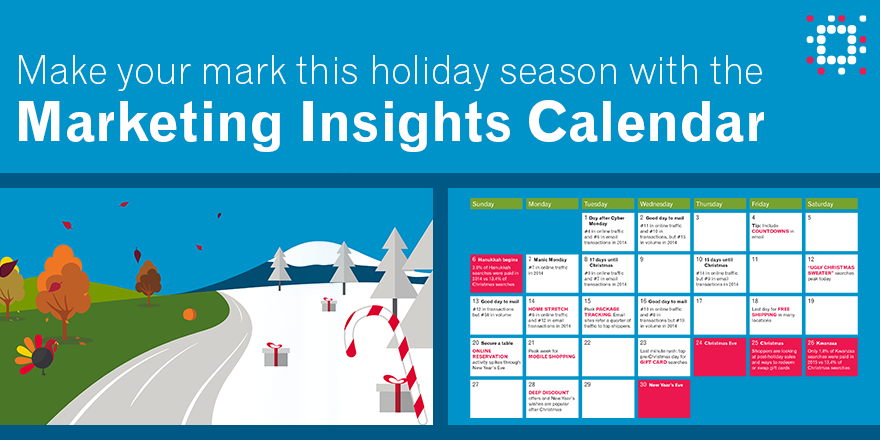 Holiday marketing tips for October
With Halloween fast approaching at the end of the month (and Thanksgiving/Black Friday/Cyber Monday not far behind), marketers should use October to solidify their plan for the holiday season. Here are three things you can do to optimize your impact this month:
3 ways to optimize your holiday marketing programs in October
Target reactivation campaigns to last year's holiday-only shoppers to maximize active subscribers this season
Perform a data cleanse and email verification to ensure message delivery. List health is key to a successful holiday season, and now is the time to double check.
Consider offering Halloween-specific products for the little ones. Costumes for newborns and toddlers are on the rise, so don't forget about the youngsters!
Want more holiday marketing insights? Don't miss our upcoming webinar, Check your list twice: Last-minute marketing strategies for the holiday season.