Before we get to the gift guides, here's a brief update on the hottest products from the week including Cyber Monday. This week's biggest movers and new additions to the list are a clear sign that Christmas is upon us. "Star Shower," a laser light that bathes your house in festive lights without having to untangle cords, jumped to second place, up 49 rank points from the week prior. Likewise, the return of "Elf on the Shelf" to the hot products list coincides with his return to the homes of children nationwide. Otherwise, things seems to have stabilized with Fitbit showing no signs of falling from first place and Pie Face game being this year's sensation.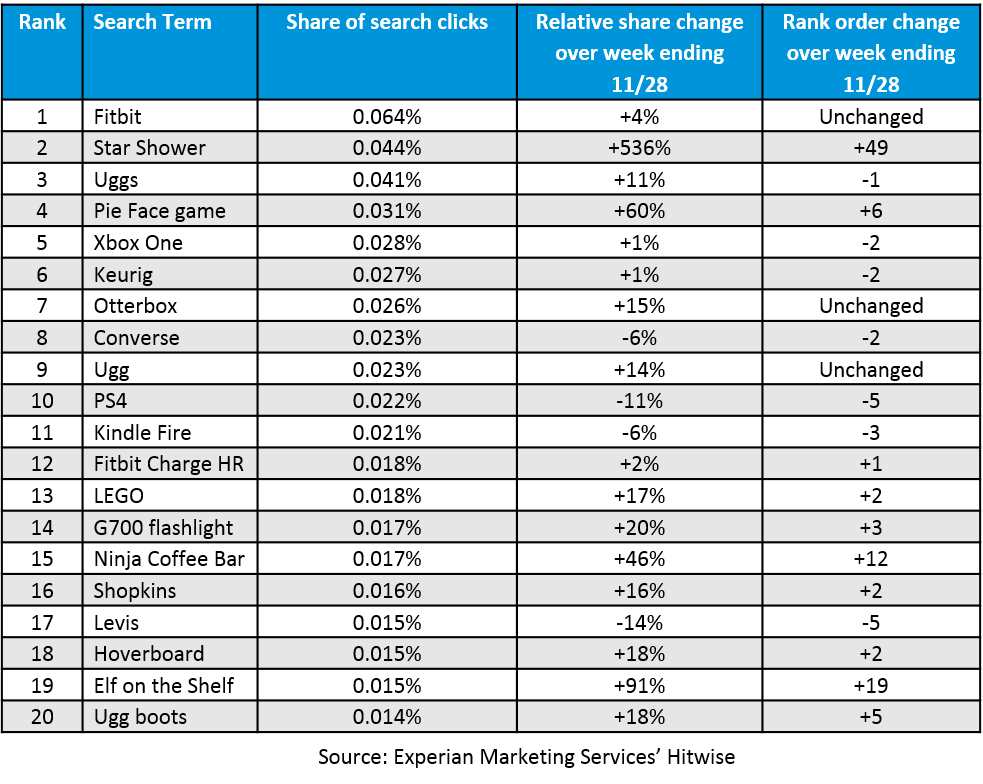 Toys
Shopkins remains the toy to beat this season followed by Pie Face game, which remained in second place after skyrocketing interest during the week of Thanksgiving. Toys new to the top 10 this week include some old favorites like the Easy Bake Oven and Paw Patrol toys as well as the new entrant Glammin Salon Vanity. Keep checking back each week for the latest hot toys.
This chart shows the 10 most searched for toys and games based on search clicks to Toys "R" Us – USA.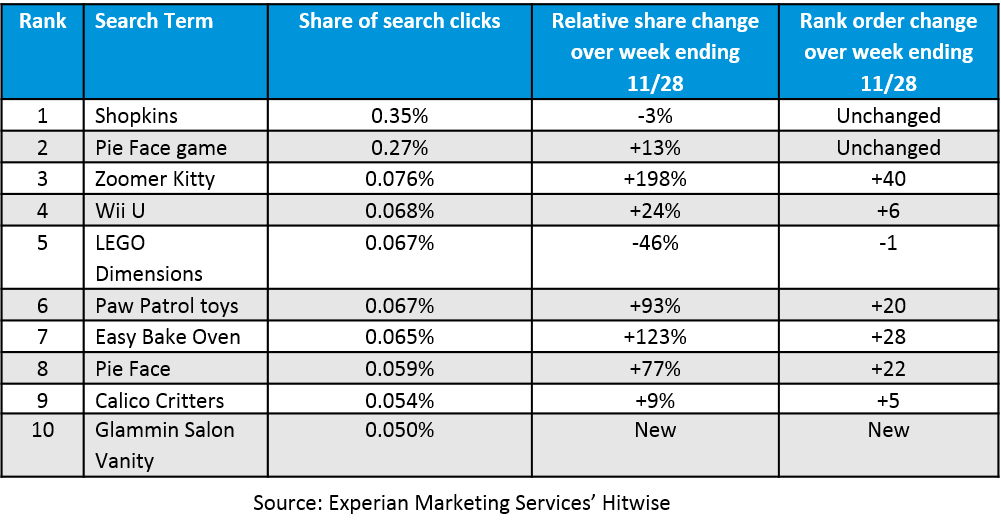 Gift guide insight
When it comes to buying presents for the holidays, some individuals are easy to shop for while others require a bit of inspiration. And when consumers need inspiration, consumers turn to the Web. Searches for "gifts for," "gift guide" and "gift ideas" grow increasingly common as we get closer and closer to Christmas with peak search activity around this topic typically observed during the last full week before Christmas, which this year would be the week ending Saturday December 19th.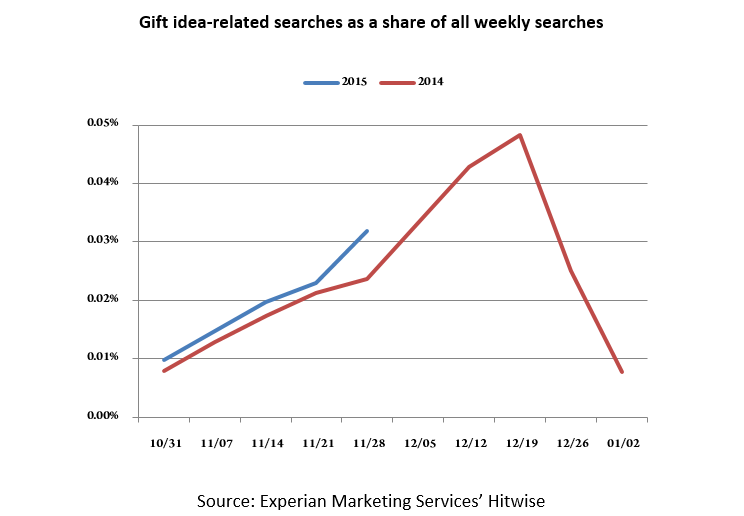 Some of the most common gift recipients mentioned in gift guide-related searches are: "men," "guys," "her," "mom," "dad" and "girlfriend." But shoppers are also frequently looking for suggestions on the perfect gift for someone very specific interests, such as "hunters," "gamers" and "beer lovers" as well as specific types of gifts, like "tech" or "personalized."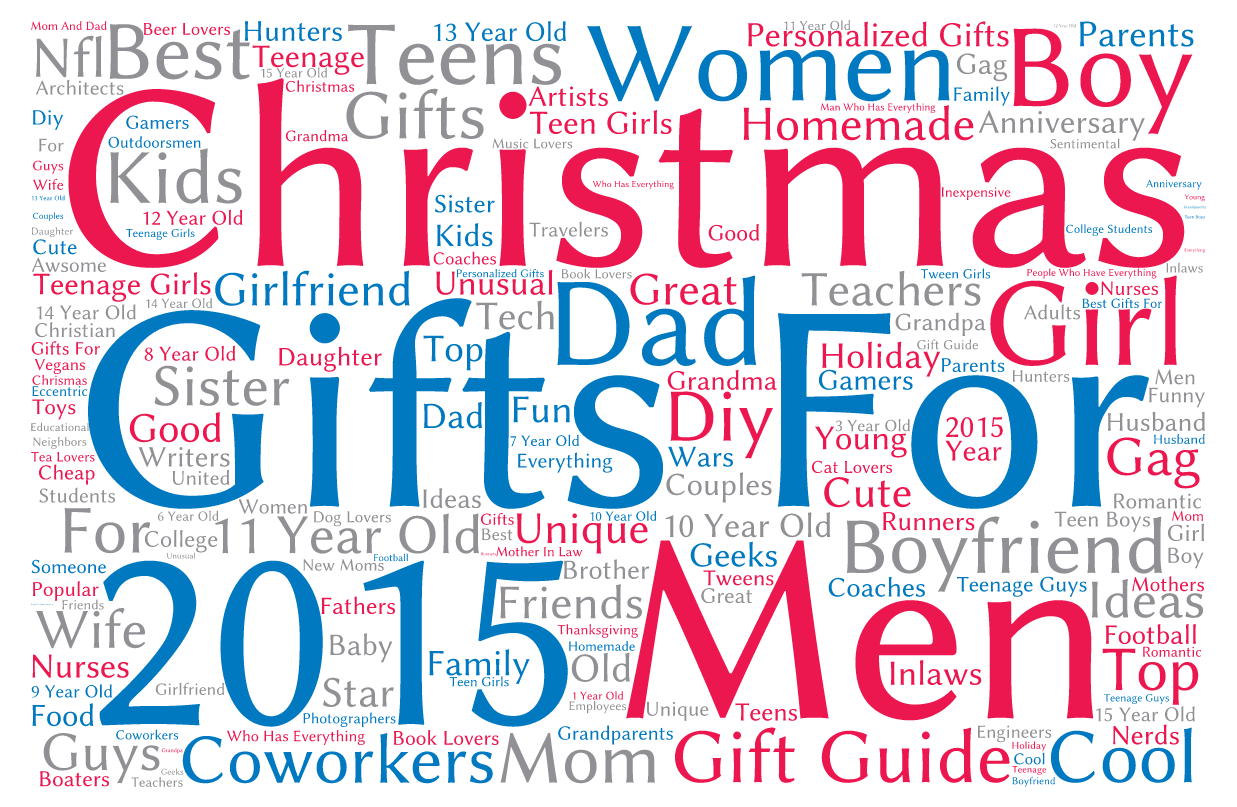 The following gift guide insights, derived using our new AudienceView platform, were designed to highlight for you, as a marketer, the interests and preferences of key consumer segments so that you can more effectively tailor your campaigns to be more relevant and engaging. But if it also helps you, as a consumer, come up with the perfect gift for that hard-to-shop-for person in your life, then even better!
Each gift guide contains a representative mix of search terms that were performed at above average rates by each audience segment during the four weeks ending November 28, 2015. They include a mix of product and retail brands and provide a good idea of the interests, style preferences and lifestyles of each audience.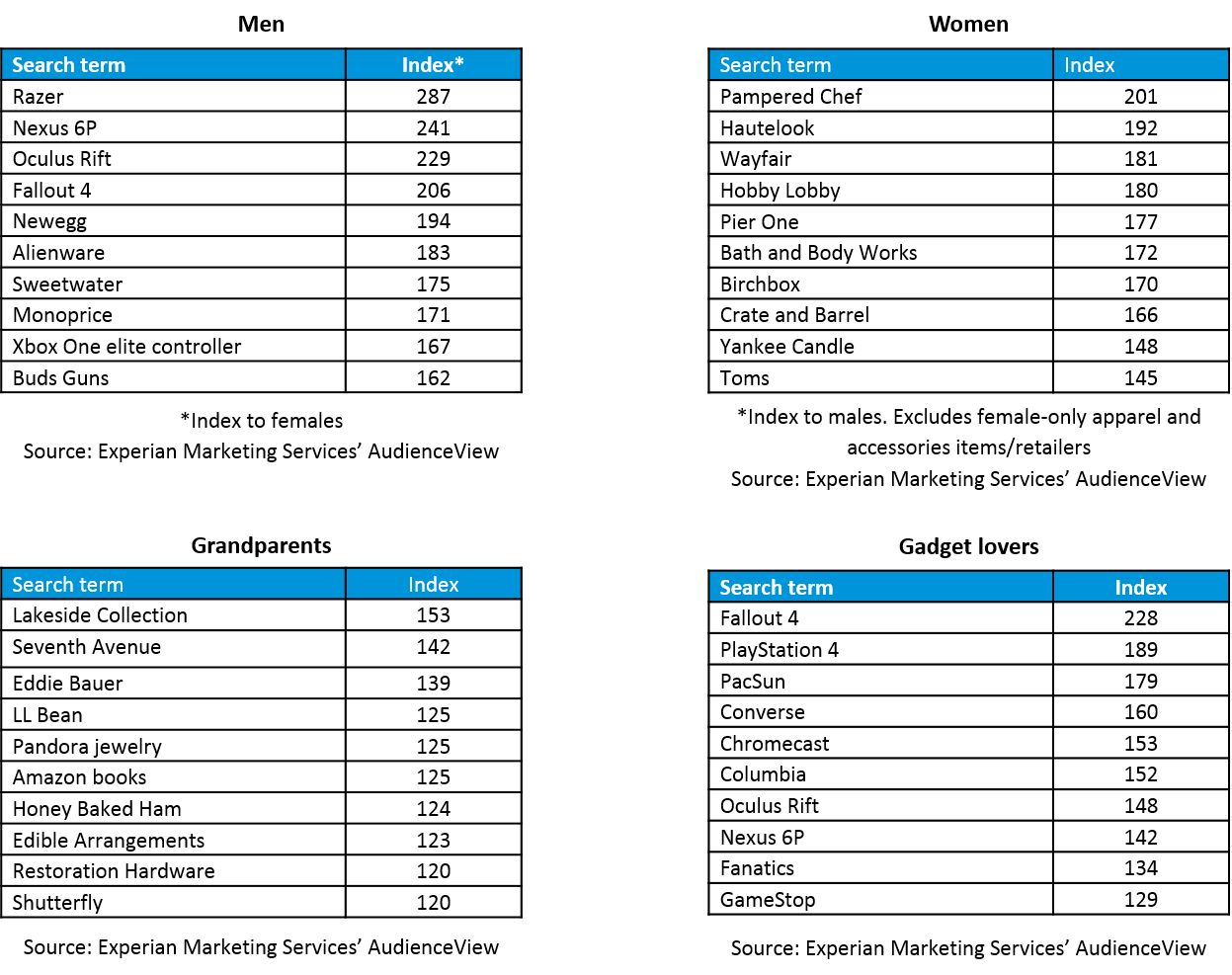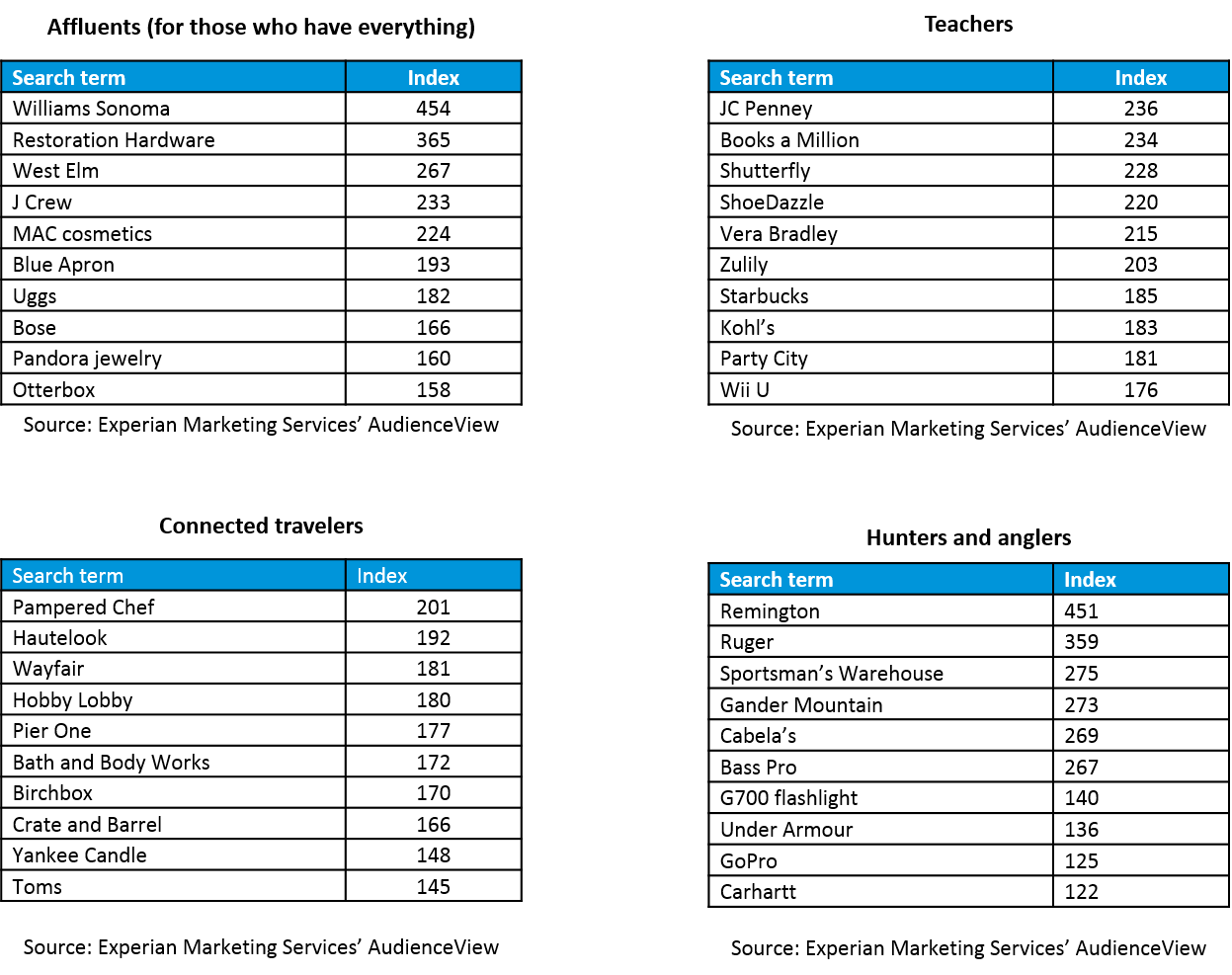 Learn more about how AudienceView can deliver unparalleled insights into your consumer audience so that you can deliver a better brand experience.