Women in Data w/ Payal Jain, Roisin McCarthy & Rachel Keane @WomenInDataUK (Episode 67) #DataTalk
Listen to the podcast:

Every week, we talk about important data and analytics topics with data science leaders from around the world on Facebook Live.  You can subscribe to the DataTalk podcast on Google Play, Stitcher, SoundCloud and Spotify.
In our latest #DataTalk, as its International Women's Day, we're talked with Payal Jain, Roisin McCarthy & Rachel Keane about the work Women in Data UK is doing to help more women succeed in data science careers. Follow them on Twitter and LinkedIn.
This data science video series is part of Experian's effort to help people understand how data-powered decisions can help organizations develop innovative solutions.
To keep up with upcoming events, join our Data Science Community on Facebook or check out the archive of recent data science live videos. To suggest future data science topics or guests, please contact Mike Delgado.
About Roisin McCarthy:
Starting her career as a junior recruiter in 2000, focusing exclusively on data and analytics, Roisin has forged her career by building relationships between people who want to develop their careers and those who need the rare skills that these people can provide. As a result of her efforts, almost two thousand people have moved into more satisfying roles and dozens of teams put together. Today, she runs the successful recruitment firm, Datatech Analytics, and is the co-founder of the ground-breaking initiative, Women in Data UK. Over the past 18 years, Roisin has been responsible for building some of the UK's most cutting-edge data teams and has facilitated some of the most influential and successful careers in this sector, building relationships, influence and firm friendships along the way. To learn more about Roisin, follow her on LinkedIn.
About Payal Jain:
Payal is currently a Managing Director at JCURV and Chair of Women in Data UK. She started her career at Barclays in 2000. Her career at Barclays spanned 16 years, where she performed in a number of Commercial P&L, Credit Risk and analytical roles in the UK and Internationally. In her last role at Barclays, Payal became the Managing Director of Strategic Analytics, responsible for all the analytics its in UK and European Credit Card division. Payal completed a degree in mathematics and teaching at the University of Oxford, after which she went on to gain a Masters in management science and operational research at Warwick Business School. In 2016, Payal was recognised as the most influential data professional in the DataIQ Top 100 leaders, and recently shortlisted as Women of the Year in the 2019 Credit Awards. To learn more about Payal, follow her on LinkedIn.
About Rachel Keane:
Rachel Keane is a Co-Founder of Women in Data UK and has been a specialist recruiter in the Data and Analytics sector for the last decade. Rachel has been part of the Data sector transformation in recent years, which has seen Data develop from being a backroom function to the business-critical core of any organisation. Rachel is an advocate for the vast range of roles in Data that present opportunities for every temperament in every conceivable business, from gaming to advertising, publishing and finance.
Closest to Rachel's heart is encouraging women to pursue careers in Data. "The stats for women following careers in STEM remain low. Yet there is plenty of evidence to demonstrate the superior performance of companies with a gender balance in their senior teams. I am proud of the success of the both Women in Data UK and the Twenty in Data & Technology programme and am excited to learn who this year's new Twenty will be for the 2019 collection. We have seen a 15% rise in female recruitment in Data in the past two years, and making role models more visible is key to giving women the confidence to develop and to lead."  To learn more about Rachel, follow her on LinkedIn.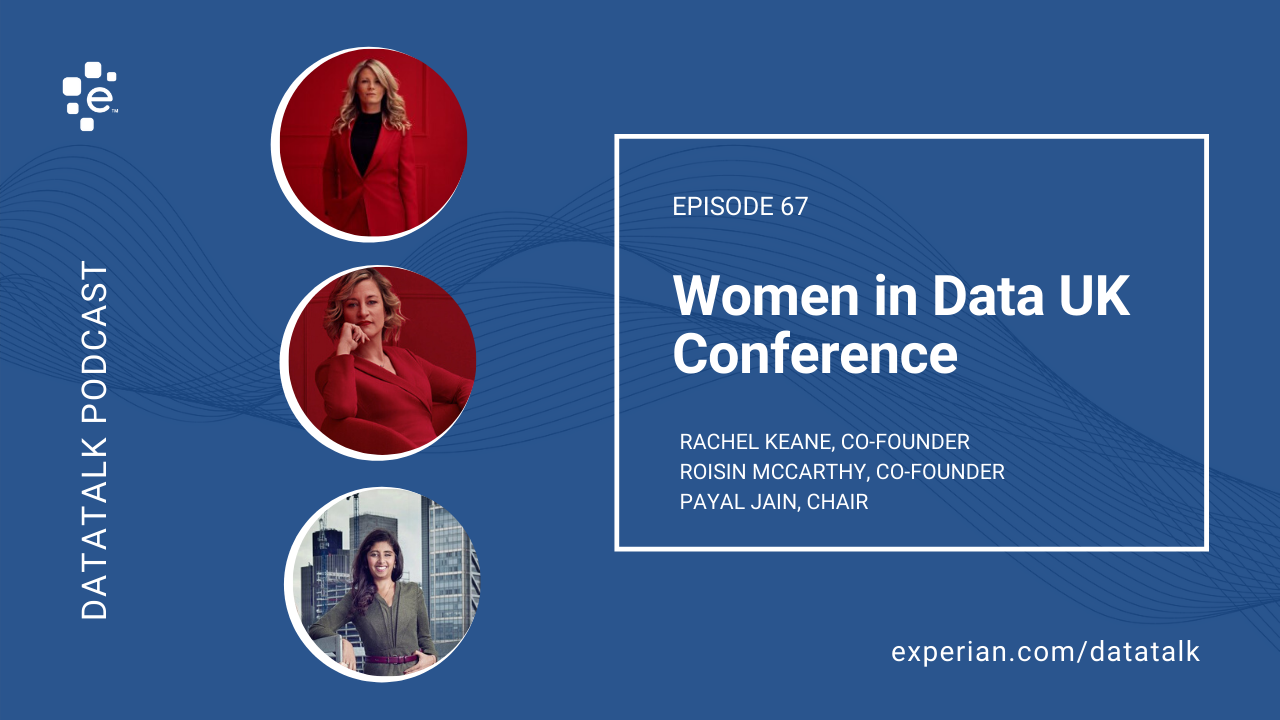 Check out our upcoming data science live video chats.