Using Natural Language Generation to Scale Marketing Content w/ @Phrasee (Episode 69) #DataTalk
Every week, we talk about important data and analytics topics with data science leaders from around the world on Facebook Live.  You can subscribe to the DataTalk podcast on Google Play, Stitcher, SoundCloud and Spotify.
In this #DataTalk, we're talking with Neil Yager, CDO at Phrasee 
Get the link to watch the Facebook Live video chat.
This data science video series is part of Experian's effort to help people understand how data-powered decisions can help organizations develop innovative solutions.
To keep up with upcoming events, join our Data Science Community on Facebook or check out the archive of recent data science live videos. To suggest future data science topics or guests, please contact Mike Delgado.
About Neil Yager
Neil is one world's leading experts in the commercialization of artificial intelligence. He holds a PhD in Computer Science and was granted a prestigious innovation award. He has written over a dozen academic publications, a book on data mining, and holds several patents. Phrasee's market-leading learning engine is the culmination of his experience and passion for machine learning. To learn more about Neil, follow him on LinkedIn.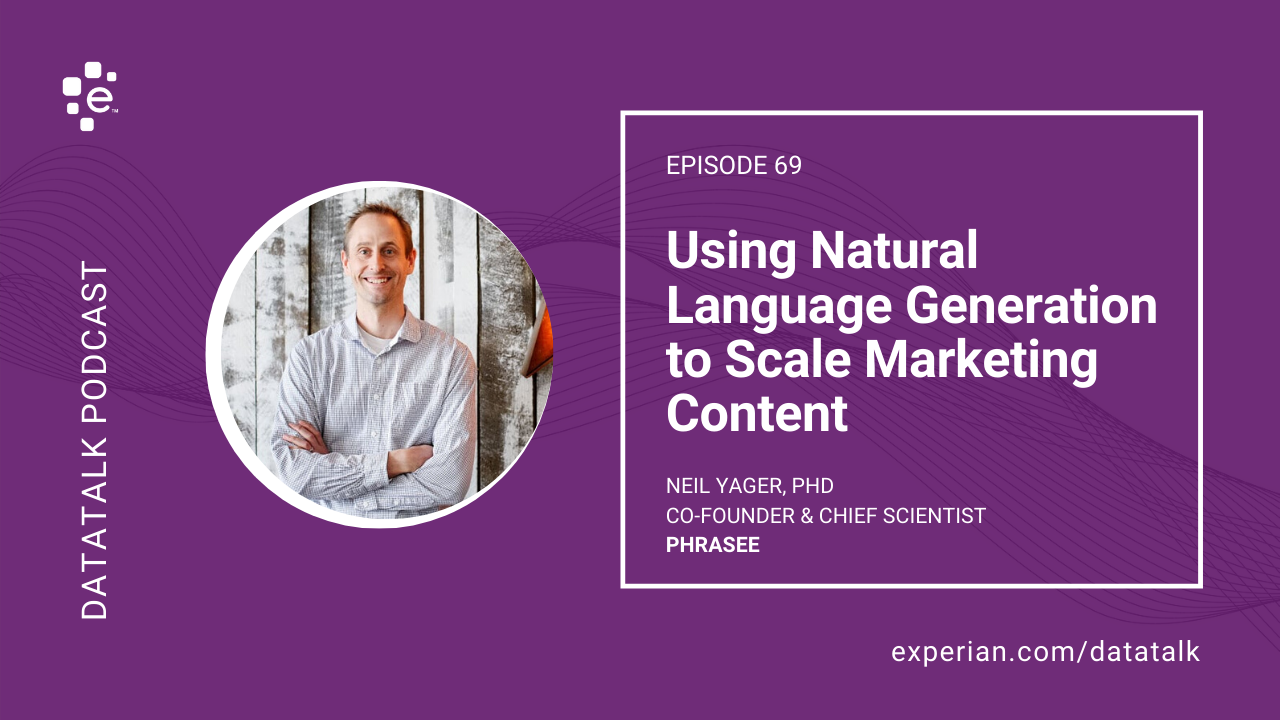 Check out our upcoming data science live video chats.