Xavier Epps: Budgeting Strategies to Reach Your Financial Goals
Watch our live video chat with Xavier Epps as he shares his thoughts on budgeting strategies: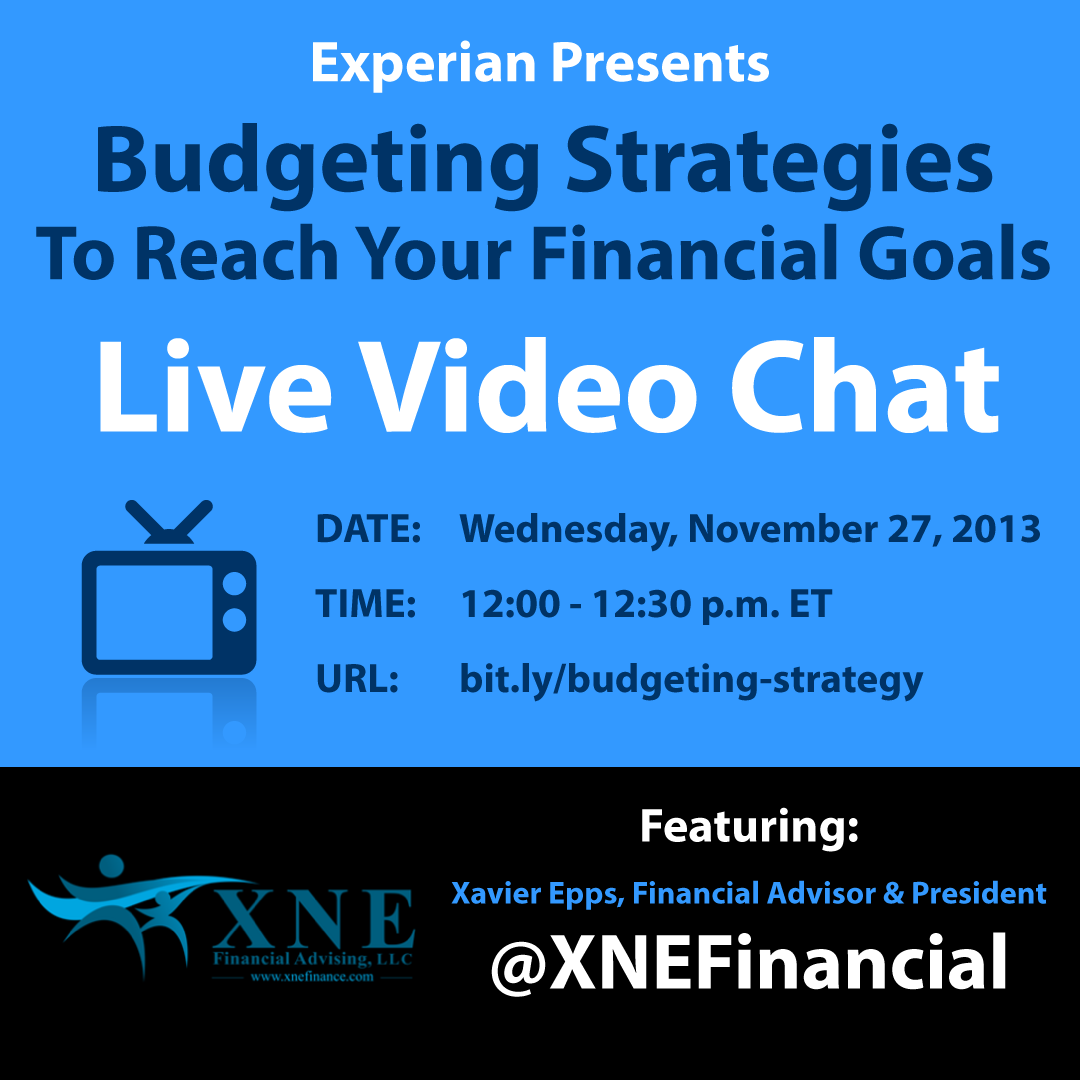 Xavier Epps is a Financial Expert, CEO and Founder of XNE Financial Advising, LLC (a financial advising assisting individuals and small businesses seeking financial freedom) at XNEFinance.com.
Mr. Epps is a graduate of Southeastern University, where he received a Bachelor's Degree in Information Systems Management and graduated cum laude.  He currently holds Financial Industry Regulatory Authority (FINRA) Securities Licenses 7 and 63, an IRS Registered Tax Return Preparer (RTRP), Certified Microsoft Office User Specialist, Intuit QuickBooks Certified User (Pro/Premier Versions) and his company is an authorized IRS e-file Provider.
Mr. Epps has been quoted in U.S. News & World Report, EliteDCMag and MSN Money in addition to CNNMoney/Fortune, Forbes, Mint.com, MarketWatch by WSJ, and Bank of America.  He has also contributed articles, comments, and economic statistics to other media outlets (i.e. Featured Host for one of the three major credit bureau's "Experian" via Twitter). Mr. Epps is also the recipient of the 2013 Shorty Award Finance Vox Populi, named 2012 Power 30 Under 30 Honoree for Business, and has been named one of Top 10 Personal Financial Experts to Follow on Twitter for several months in 2013.
You can follow him online: