Women & Money: How to Build Wealth & Banish Fear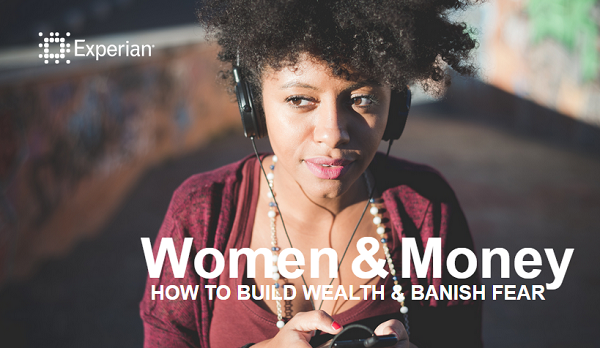 Join our weekly #CreditChat on Twitter & Blab every Wednesday at 3 p.m. ET. The panel included: Cary Carbonaro, CFP: Author & Founder of MoneyQueenGuide.com; Rod Griffin– Director of Public Education at Experian and Mike Delgado– Social Media Community Manager at Experian.
If you have ideas for future topics and guests, please tweet @Teena_LaRo.
Questions We Discussed:
Q1: What money issues are unique to women?
Q2: Is there a confidence gap that may be affecting women financially?
Q3: How can young women become financially independent when they enter the workforce?
Q4: How can women remain financially independent in a relationship?
Q5: How can women ensure they are being smart with their credit?
Q6: How does a woman's role as caregiver impact her financially?
Q7: What are the biggest money mistakes women make?
Q8: What is longevity risk and how does it pertain to women?
Q9: What are some smart ways women can approach investing?
Q10: Any final tips to help women build wealth confidently?
View the Top Tweets on SlideShare:
View the Entire Chat on Storify:
Join our #CreditChat every Wednesday at 3p.m. ET on Twitter and Blab.im.
If you've never heard about #CreditChat, here is a brief overview:
Recent Chats on YouTube & Twitter